Dr. David Kashmer spoke at the Lean and Six Sigma World Conference on March 30 in Nashville about specific Lean and Six Sigma tools that can be used to improve the quality of healthcare delivery as well as how to measure value in healthcare.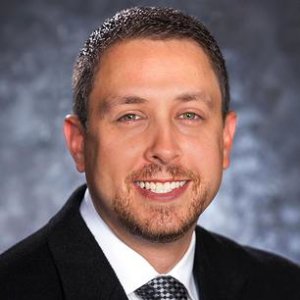 Dr. David Kashmer, MD, MBA, was a featured speaker at the 16th Annual Lean and Six Sigma World Conference in Nashville, Tennessee on March 30. The topic of Kashmer's speech was Specific Lean and Six Sigma Tools That Take You from Volume to Value in Healthcare. The conference was held at the Gaylord Opryland Resort and Convention Center in Nashville on March 29 and 30, 2017.
In his talk, Kashmer described the benefits of using data-driven quality improvement methods like Six Sigma in the healthcare industry. Without a grasp of relevant data, a healthcare system can pretend that everything is okay when things are not really okay, or it can react to correct problems that may not actually exist. Both scenarios get in the way of making meaningful quality improvements. Kashmer provided an overview of some tools that can help recognize when a problem actually exists and how to guard against each of the extremes mentioned. He also discussed how to measure value in healthcare, an important topic as value in healthcare delivery is becoming more relevant with expected reimbursement models stressing quality and value over volume.
Quality improvement tools like Lean and Six Sigma have been used for decades in many industries, but until fairly recently have not been widely embraced in healthcare. Kashmer stressed that the cost of poor quality is one of the controllable factors in a healthcare setting and with the choice and use of appropriate tools, significant quality improvement and reduction of the cost of poor quality is possible.
Astronaut Buzz Aldrin was the keynote speaker, opening the conference with a message about the importance of teams succeeding in exploration, with a particular focus on his personal experience in reaching for challenging goals in his own life and beyond. More information about Aldrin's keynote can be seen at http://Insights.TheSurgicalLab.com
"With recent HHS goals of tying a significant percentage of hospital reimbursement payments to quality and value provided in healthcare delivery, the importance of improvement and reduction of the costs of poor quality have become even more important for hospitals and healthcare providers," said Kashmer. He continued, "The identification and adaptation of advanced quality tools in healthcare are becoming mandatory as we go from volume to value."
Kashmer recently authored the best selling book, Volume to Value: Proven Methods for Achieving High Quality in Healthcare, which addresses many of the topics in his speech in more depth. The book is available in the Amazon Store in both paperback and eBook versions at http://www.amazon.com/dp/B01J57WQDW
Dr. David Kashmer, a trauma and acute care surgeon, is a Fellow of the American College of Surgeons and is a nationally known healthcare expert. In addition to his Medical Doctor degree from MCP Hahnemann University, now Drexel University College of Medicine, he holds an MBA degree from George Washington University. He also earned a Lean Six Sigma Master Black Belt Certification from Villanova University. Kashmer contributes to TheHill.com and The Healthcare Quality Blog where the focus is on quality improvement and value in surgery and healthcare.
To learn more about the application of Lean Six Sigma in healthcare and Dr. David Kashmer visit http://TheHealthcareQualityBlog.com
Media Contact
Company Name: Nations Media Group
Contact Person: Bill Kopatich
Email: BillK@NationsMediaGroup.com
Phone: 704-625-0097
Country: United States
Website: http://NationsMediaGroup.com