Blue Ocean Publishing Group has chosen Dr. Alan R. Grodin, DDS, who owns and manages the Flossin' in Clawson Smile Studio in Clawson, Michigan, just outside of Detroit, to be one of the authors of the upcoming book, "A Reason to Smile." The book will include chapters written by leading dental treatment experts such as Dr. Grodin, from several fields of specialty, including sedation dentistry, veneers and crowns, and dental implants.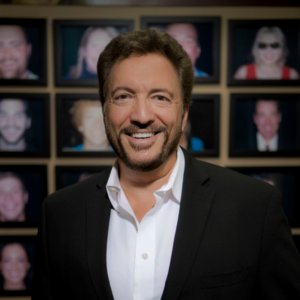 "A Reason to Smile – Fixing Broken Confidence with Cosmetic Dentistry", is scheduled for release in 2017. The purpose of the book is to equip patients with the latest information about treatment options in dental care. Anna Foster, Purchasing Agent for Blue Ocean Publishing Group, emphasizes the book's main role as a guide. "The experts we've chosen," Foster states, "will be addressing important information on restorative and cosmetic dentistry treatments, and hopefully do a lot to dispel myths and misconceptions that many people have about dentists and dentistry."
The book is addressed directly to patients and meant to be easy reading content for anyone who may be thinking about exploring cosmetic dental treatment of one type or another. "A Reason to Smile" is being co-written by a group of leading certified dentists from across the United States, so readers can rest assured regarding the quality and reliability of the information the book will provide. The intent is to acquaint readers with the current state-of-the-art treatment options in cosmetic and restorative dentistry.
Working in collaboration with Barak Granot from DentoMetrix, a leading dental marketing agency, Blue Ocean Publishing Group has carefully selected the book's authors from well-known dental experts in the practice of general and cosmetic dentistry. Dr. Grodin's passion is in doing white crowns and fillings, including inlays and onlays, veneers, teeth whitening, and smile makeovers.
Dr. Grodin has said that he's very excited about being a part of this project. "This book can be a great resource for patients to learn about different treatment options before going for a consultation with a dentist. There are so many new treatments available that the majority of people probably don't know about, or at least only know a little bit about."
In "A Reason to Smile," Dr. Grodin will be contributing information about cosmetic dentistry generally, and specifically talking about white crowns, different types of white fillings, and removing amalgam fillings.
Dr. Grodin is a graduate of the University of Detroit Dental School, and has practiced dentistry in the Detroit area for more than three decades. He is renowned for his work in cosmetic dentistry, so much so that he attracts patients from all across the country, and teaches seminars to help train other dentists in cosmetic dental procedures. Dr. Grodin has been featured on the cover of Dental Economics, one of the dental industry's most prestigious magazines, where he has also been a contributing editor. He's been interviewed by many media outlets on the subject of cosmetic dentistry, and his office has been one of only 10 selected annually by Dental Economics to receive the coveted award as an "Office of the Month".
Media Contact
Company Name: Blue Ocean Publishing Group
Contact Person: Anna Foster
Email: media@metrixpromotions.com
Phone: 8006515818
Country: United States
Website: http://blueoceanpg.com