Dental expert, Dr. Jacob DeVinney DDS, owner and lead dentist at Amador Dental & Orthodontic, has recently been added to the list of authors contributing to "A Reason to Smile – Fixing Broken Confidence with Cosmetic Dentistry" a Blue Ocean Publishing Group's release slated for spring 2017. The book will feature leading experts covering aspects of cosmetic dentistry like fixed bridges, removable dentures, sedation dentistry, and the application of veneers.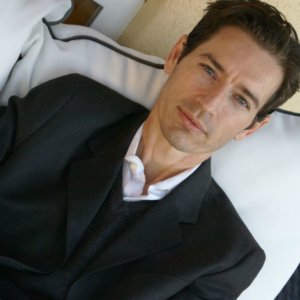 According to Blue Ocean Publishing's spokeswoman, Anna Foster, "A Reason to Smile" is written, "to be of maximum benefit to patients or any individual trying to learn more about dental care treatment options that are available. We chose the best of the best to write this book, using the knowledge and experience of the experts to answer both common and complex questions about reconstructive and cosmetic dental treatments and procedures. Our primary goal is to present readers with all the facts they need to make smart and informed choices about dental treatment".
"A Reason to Smile" is not a medical textbook and shouldn't be looked at as a go-to source for dental professionals. Instead, the book should be viewed as a source of reliable, expert information for patients. The chapters that make up the book will feature informative facts from licensed dentists from around the country, so readers can feel comfortable about the accuracy of the information found in the book's articles.
Blue Ocean Publishing Group dedicated an extensive amount of research hours to finding doctors with expert-level knowledge of various dental specialties, with the assistance of
Barak Granot
of DentoMetrix, a dental marketing agency. In his contribution to the book,
Dr. DeVinney
will be discussing two of his areas of specialization, bridges, and dentures.
"I'm thrilled to be a part of this new challenge and am honored to be able to share my expertise with the world," says Dr. DeVinney, who was just recently handed the ownership reins of Amador Dental & Orthodontic. "Through my storied work history, I have learned a great deal about providing people with excellent service and can assure you that a professional attitude and a genuine smile can help you accomplish anything."
Dr. DeVinney started his career journey with serving six years in the U.S. Navy, first as a Hospital Corpsman and then as a surgical technician. Following his service, he decided on a complete career change and successfully pursued a Bachelor of Science, in biology, from Cal State University, Dominguez Hills, graduating summa cum laude. He then went on to earn his dental degree from the prestigious Herman Ostrow School of Dentistry at USC. He currently lives with his wife, and two children, in Pleasanton, California, the same community where his dental practice is located.
Media Contact
Company Name: Blue Ocean Publishing Group
Contact Person: Anna Foster
Email: media@metrixpromotions.com
Phone: 8006515818
Country: United States
Website: http://blueoceanpg.com