As the demand of the public in the sector varied, Fosjoas also accordingly changed its focus. The first shift from the single-wheeled scooter to the twin-wheeled scooter represented the acute observation about the change in the market. Today, let's see the features of V2 twin-wheeled electric scooter.
The typical character of Fosjoas twin-wheeled electric scooter is the twin-wheeled and as a result of that, they enjoy an excellent balance and convenience. Compared with the single-wheeled structure, the twin-wheeled structure is stronger and makes riding safer. Among them, V2 is worth your attention. The contact area between twin-wheel and the ground is wider. So users will have smoother trips with Fosjoas V2. What' more, it is much easier to learn riding a twin-wheeled self-balancing scooter than single-wheeled ones. It only takes users 5 minutes on average to learn.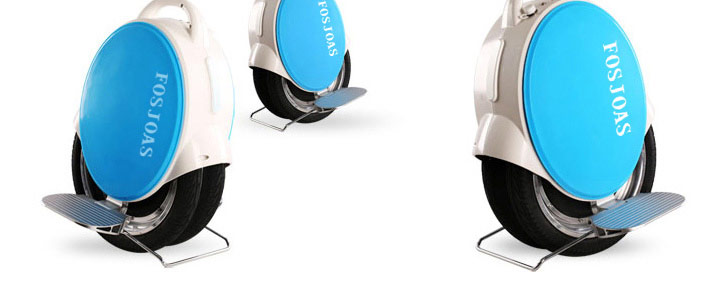 V2 impresses people with its elegance and gracefulness in design. It is 530 mm high, 373mm long and 185mm thick with a weight of 11.5 kg. V2 self-balancing scooters has two colors–fruit green and sky blue, making it the most colorful product among all the scooters by Fosjoas and most suitable for energetic people. Of course, it is deemed as the best present for friends as well.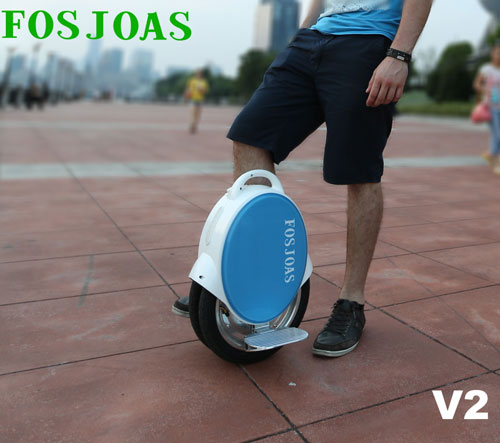 Fosjoas V2 mini electric scooters inherit the classical four optimum safety measures: speed limit protection, low battery protection, tilting protection and warning. Once the riding speed is too fast, the remaining capacity of battery is too low, or the tilting angle exceeds the safety value, the scooter will make alert beeps to warn riders.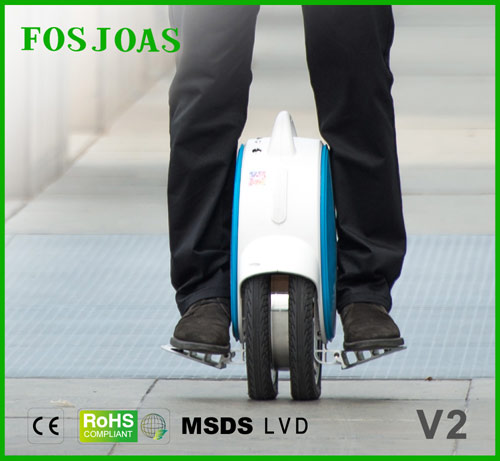 Moreover, the pedals are upgraded round-shaped for which the smooth edge will protect riders' ankles from scrapes. The material pedals use is solid and light aviation aluminum, so no matter riders themselves or their parents do not need to worry about any hurt caused by inferior material. The designers spent a lot of time and efforts to security details in FosjoasV2 self-balancing electric scooter. The cushion pads of V2 are twice bigger than the former ones. The double size offers users double protection. To sum up, Fosjoas V2 is so perfectly designed that users can try them without any hesitation.
Media Contact
Company Name: Moben Intl (England) Co., Limited
Contact Person: Jason
Email: moben@fosjoas.com
Phone: +86-755-83777600
City: London
Country: United Kingdom
Website: http://www.fosjoas.com/