The most beautiful scenery is only to be seen after experiencing the rough road by oneself. Fosjoas U3 will help the rider conquer any difficulties and enjoy the fantastic scenery. Fosjoas U3 intelligent power scooter is said to have powerful off-road capability.
Is U3 double-wheels electric scooter like V9 to some extent? It is said that U3 is the off-road version of V9. The whole structure of U3 is much rougher and bolder than V9 to improve its durability and adaptability to complex road conditions. Firstly, the 16-inch tires of U3 are bigger and look much cooler than those of V9. The biggest concern of the professional electric scooter enthusiasts is not just appearance but the quality of tires. The tires of U3 also use famous tire with bigger ground touching area and greater friction ability to conquer any terrain.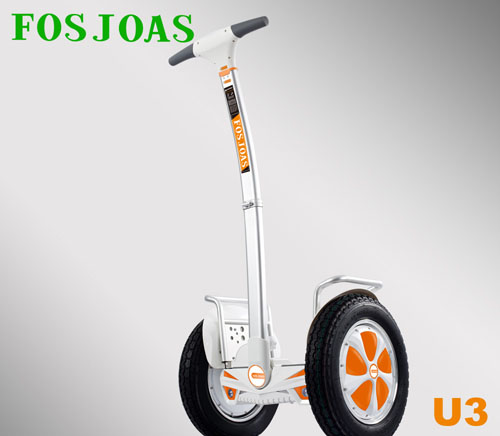 In addition, there is an added fender specially designed for outdoor riding to get ride of mud in rainy days. With the maximum electric power of 1500W, Fosjoas U3 has the highest output power among all the self-balancing electric scooters currently. The powerful motivator makes outdoor steep slope riding much easier, just like riding on flat ground.
Also, Fosjoas U3 self-balancing scooters has the largest battery capacity with 680Wh among various series of electric scooters so the riding distance is longer. Fosjoas U3 uses branded lithium battery, and applies design of potted circuit, two-chip control system and double cell protection board to guarantee safety in outdoor activities. It is a high-end product among existing scooters.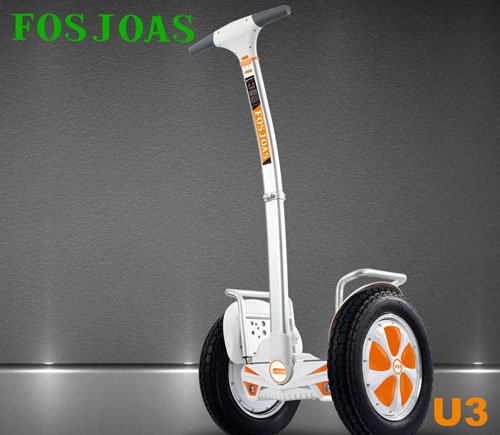 Additionally, Fosjoas U3 is designed with a foldable framework to allow users easily place it in the trunk. Also, the rear brake lights are fully automatic. Once emergency braking happened, the lights would be on automatically to remind passengers behind the scooter. The pursuit of dream is always full of difficulties. However, when the rider gets to the destination, he will see the marvelous and unforgettable scenery. Fosjoas U3 standing up electric scooter owns the absolute strength to help the rider overcome any trouble on the road.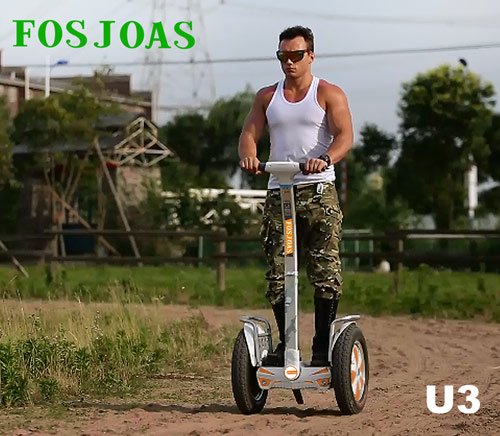 If V9 is mainly used for urban commuting and as a convenient transport, then, U3 2-wheeled electric scooter is designed to release people from high pressure and leads them to challenge nature.
Media Contact
Company Name: Moben Intl (England) Co., Limited
Contact Person: Jason
Email: moben@fosjoas.com
Phone: +86-755-83777600
City: London
Country: United Kingdom
Website: http://www.fosjoas.com/