With the aim of exploiting the international market, Fosjoas intelligent electric scooters can be seen in many countries: USA, Germany, Britain, France, Russia and so on. Among various models, Fosjoas U3 intelligent power scooter possesses a large market.
It is found that the intelligent electric scooters appear more and more in public. Sometimes, some large-scale exhibitions and press conferences will use them as the transport tools to attract audience's attention. As an innovative company, Moben is providing users with the best riding experience with Fosjoas electric scooters. Take Fosjoas U3 standing up electric scooter as an example. U3 is positioned as the personal ATV. It can overcome any tough terrains. It is easy for it to negotiate the craggy and bumpy paths.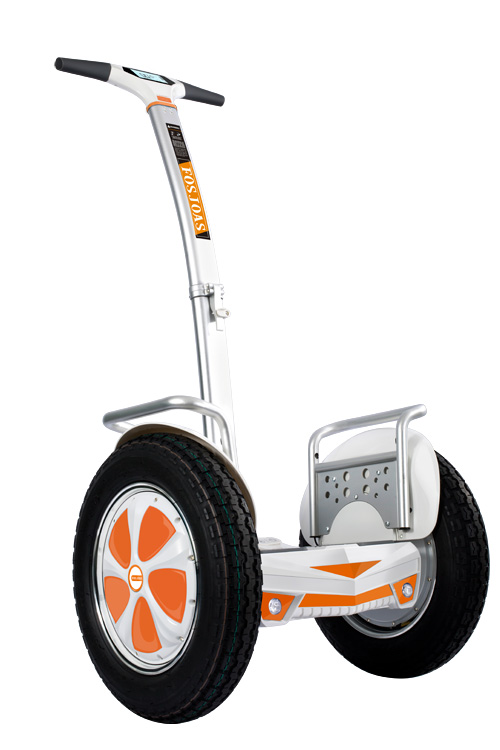 Adopting aerospace attitude control theory with metal bracket, Fosjoas U3 isbold and confident as a Lamborghini. Compared with the other electric scooters, it look rougher with 16-inch wheels. The tyre makes the contact area between the tyre and the ground become wider. So they will exert the greater force of friction. It is so easy to cross the bumpy roads with Fosjoas U3 2-wheeled electric scooters. As a result, its off-road performance is very outstanding.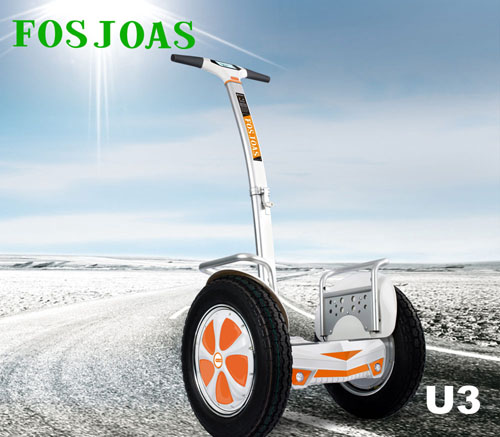 Fosjoas U3 has adopted the well-known lithium battery. And the battery capacity is up to 680Wh, which is the largest among all Fosjoas self-balancing electric scooters. It also means the longest range of U3 electric scooter. Besides, Moben designed many security details in U3, such as seal circuit, waterproof and dustproof, dual chips and double battery protection plates. If one rides a Fosjoas U3 to have a cross-country trip, he just needs to enjoy it, rather than worrying about the range and safety.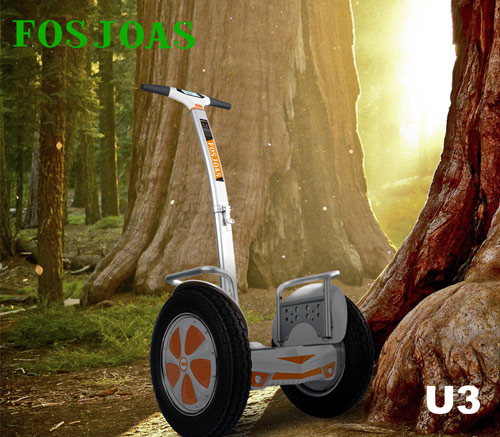 Music is the seasoning of mediocre life and also a way to express fashion. Fosjoas intelligent power scooter U3's premium two airtight speakers design can play music for riders through Bluetooth on the mobile phone. The picturesque scenery on roads cannot fail to combine with music. Moreover, U3 electric standing scooter can be connected to the smart phones via the App enabling riders to learn the real-time data and set the speed and so on.
Media Contact
Company Name: Moben Intl (England) Co., Limited
Contact Person: Jason
Email: moben@fosjoas.com
Phone: +86-755-83777600
City: London
Country: United Kingdom
Website: http://www.fosjoas.com/