Blue Ocean Publishing Group has chosen several dental professionals, including Dr. Scott Frank of Buffalo Grove, IL's North Shore Oral & Maxillofacial Surgery (NSOMS), to co-author the upcoming book, "A Reason to Smile: Fixing Broken Confidence with Cosmetic Dentistry."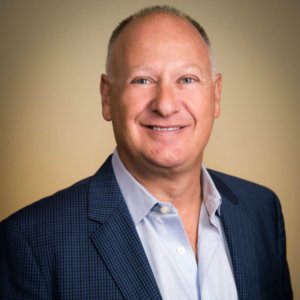 Slated for release in late spring 2017, "A Reason to Smile – Fixing Broken Confidence with Cosmetic Dentistry," is aimed at helping patients get a better grasp on their dental care treatment options. According to Anna Foster, Blue Ocean Publishing Group's purchasing agent, all experts selected to co-author the book are "passionate about helping their patients" and working to answer key questions about restorative cosmetic dentistry."
"A Reason to Smile" is designed with patients in mind, so the book's content is written in an approachable, reader-friendly way that makes it feel less like a text book and more like an entertaining and informative leisure read. Blue Ocean Publishing Group is collaborating with Barak Granot of the dental marketing agency, DentoMetrix, to create this informative read.
Both Granot and Blue Ocean Publishing searched extensively to find the most qualified dentists and dental specialists to contribute to this book. "My experience and advances with dental implants have been significant over the past 30 years. It is a pleasure to have an opportunity to share what I've learned with others," says Dr. Scott Frank.
Dr. Frank considers himself a life-long student of Oral & Maxillofacial Surgery. He enjoys educating dentists about advancements in dental implants and helping patients understand how implants can improve the quality of life.
As a member of the American Association of Oral and Maxillofacial Surgeons, American Dental Association, Illinois State Dental Society, Chicago Dental Society and a fellow of the International Congress of Dental Implantologist, Dr. Frank is a highly qualified dental professional. He has extensive experience with the All-On-4® implant concept – also known as "ReVita Smile™" – an innovative solution for patients with failing teeth, no teeth, or requiring multiple implants to receive an entire set of new teeth: upper, lower, or both, in just one procedure, in only one day. Additionally, Dr. Frank utilizes advanced digital technology to ensure the best surgical outcome and cosmetic results for patients.
In "A Reason to Smile", Dr. Frank will be sharing his expertise in performing state-of-the-art treatment in the increasingly popular procedure of dental implant reconstruction to regain or enhance optimal quality of life.
Dr. Frank attended the University of Illinois, Champaign-Urbana, College of Engineering and received his Doctorate of Dental Surgery degree from Northwestern University. He obtained his Oral & Maxillofacial Surgery training at Howard University Hospital in Washington, DC. His focuses his practice on reconstructive surgeries including both hard and soft tissue regenerative procedures for dental implant placement, smile-enhancing techniques. At North Shore Oral & Maxillofacial Surgery , Dr. Frank has provided the "ReVita Smile™" service to almost 1,000 patients, giving them a brand new smile and, in many cases, changing their lives.
Media Contact
Company Name: Blue Ocean Publishing Group
Contact Person: Anna Foster
Email: media@metrixpromotions.com
Phone: 8006515818
Country: United States
Website: http://blueoceanpg.com