Fidus Roofing and Construction of St. Augustine, FL, has received GAF's 2017 President's Club Award. A GAF Master Elite(R) contractor since 2008, Fidus provides quality service and top-of-the-line materials to homes in northeastern Florida.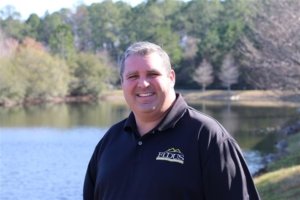 St. Augustine, FL – May 16, 2017 –
Fidus Roofing and Construction, LLC, of St. Augustine, Florida, has received the most prestigious contractor award GAF offers: The GAF President's Club Award. This highly coveted award recognizes Fidus Roofing as one of the "elite of the elite" residential roofing contractors in the United States.
GAF is North America's largest roofing manufacturer, and only GAF Master Elite(R) Contractors can compete for its residential President's Club Award. To qualify for this award, a residential roofing contractor must demonstrate an exceptional level of excellence in their business, especially in the areas of Installation Excellence, Consumer Protection, and Installer Training.
Fidus Roofing has been a GAF Master Elite(R) Contractor since 2008; the company received the President's Club Award due to its excellent performance in 2016. To become a Master Elite(R) Contractor–a status that less than 2% of roofing contractors nationwide are able to achieve–a candidate must meet specific criteria in at least one out of three different pathways: the Performance pathway, where contractors focus on giving their property owners the best possible service, quality, and protection; the Reliability pathway, where the contractor has a long history of offering their customers the best quality and protection; and the Service pathway, where contractors consistently offer their customers the best protection available in the marketplace.
With three distinct divisions (roofing, construction, and pavers), Fidus Roofing is able to offer a number of different services to its customers. "Our customers don't realize that," according to company president James Suplee. "They're surprised to learn that, aside from roofing, we do all kinds of additions, remodeling, and custom homes, as well as patios, driveways, and screen enclosures. So we try to get the word out."
Fidus has an outstanding reputation throughout its local northeastern Florida market area. "We act and look professional, and we're known for quality," explains Suplee. "Our people have a really good, clean-cut image. We also bring a lot of credentials, awards, and certifications, which gives clients better peace of mind in knowing who to hire. The feedback we receive from clients is that they feel so much more comfortable having us work on their projects."
The company places on emphasis on educating customers, explaining the different options that are available. "We don't do a hard sell," states Suplee. "Some roofing choices make more sense than others, and getting the facts from us helps homeowners to make the decisions that are best for them. We want them to feel confident with those decisions. Our company structure helps there, too; most of our competitors are one-man or two-man operations. We have full management and people on staff, so we can help the customer with anything that comes up."
Harnessing long-term relationships is important to Fidus, both professionally and in the community. The company gives back by helping Habitat for Humanity, doing projects at no cost. Fidus is also a member–one of only 15 contractors in the country–of GAF's Elite Advisor Program, which meets with GAF to share valuable insight from some of the manufacturing company's top contractors.
Looking forward, the company wants to continue with steady growth. "We're focusing on increasing the number of clients for whom we can perform more than one service," concludes Suplee. "We remind them how we can help with all of their needs–not just roofing–which is another step toward building those long-term relationships. Our clients are fortunate in that there a number of good roofers in this area. But we always make sure that we're a step ahead of everybody else!"
About Fidus Roofing and Construction
An established roofing and general contractor in northeastern Florida, Fidus Roofing provides quality service and top-of-the-line materials to homeowners across the region. The company consistently provides a level of service that exceeds client expectations and maintains uncompromising principles on every job it undertakes, no matter the size of the job or who the customer may be. Fidus prides itself on developing and nurturing long-term relationships with customers, based on respect, integrity, dedication, and an unwavering work ethic.
Fidus Roofing and Construction, LLC
301 Kingsley Lake Dr., Suite 501
St. Augustine, FL 32092
(904) 230-5548
http://thefidusgroup.com
Facebook: https://www.facebook.com/TheFidusGroup
Twitter: https://twitter.com/FidusGroup
YouTube Video: https://www.youtube.com/watch?v=BGg83_FJ0n4
About GAF:
Founded in 1886, GAF is the largest roofing manufacturer in North America. The Company is an operating subsidiary of Standard Industries.
GAF products include a comprehensive portfolio of roofing systems for residential and commercial properties, which are supported by an extensive national network of factory-certified contractors. Its success is driven by its commitment to Advanced Quality, Industry Expertise, and Solutions Made Simple. GAF was the first roofing manufacturer to offer a Lifetime limited warranty on all of its laminated shingles, which then evolved with the introduction of the GAF Lifetime Roofing System by extending the Lifetime coverage beyond just the roofing shingles.
With a focus on social responsibility, GAF developed Advanced Protection(R) Shingle Technology, providing excellent durability and wind resistance while reducing the use of natural resources. The Company has also developed single-ply and asphaltic roofing membranes with excellent durability and high reflectivity to meet the most rigorous industry standards while helping commercial property owners and designers reduce energy consumption.
GAF also supports the roofing industry through CARE, the Center for the Advancement of Roofing Excellence(TM), which has provided education to over 230,000 professionals. CARE's mission is to help professional contractors and distributors build their businesses through sales and management education, and to provide product and installation training to contractors, distributors, architects, property owners, and related industry personnel.
For more information about GAF, visit: gaf.com
About Standard Industries:
Standard Industries is a privately-held, global, diversified holding company with interests in building materials, aggregates, and related investment businesses in public equities and real estate. With over 7,500 employees and operations in more than 80 countries, Standard maintains a team-oriented culture of meritocracy and operational excellence, and a passionate focus on investing in its people.
Media Contact
Company Name: Fidus Roofing and Construction, LLC
Contact Person: James Suplee
Email: james@thefidusgroup.com
Phone: (904) 230-5548
Country: United States
Website: http://thefidusgroup.com