Fosjoas K3 is a credit to the line of electric self-balancing scooter. Lillian bought it the moment K3 was released. Lillian swoons over K3 for multiple reasons.
Before the release of Fosjoas K3, people are anxious about the safety brought by the traditional electric scooters, which need riders to stand for the whole process. For people who live far away from their companies, it is unpractical to ride intelligent scooter, though it is very eco-friendly and doesn't produce any air pollution. Then, Fosjoas K3 saddle-equipped electric scooter changes everything. K3 is born to open a new chapter due to its technical innovation. Quite so. The significant era is coming soon.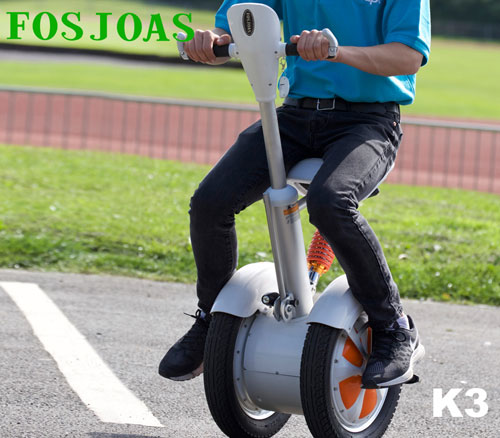 The adoption of the sitting-posture mode makes the long-distance travelling possible and brings a more convenient and comfortable trip. Therefore, people are more likely to choose Fosjoas intelligent scooters and contribute to the green life. Lillian was impressed by its riding mode—the sit-on mode of riding. The previous models are stand-on ones. Fosjoas pioneered a new riding mode. The sit-on mode might pose a threat to the stand-on mode. The stand-on model will have had its day. Lillian is positive about the future of Fosjoas K3 sitting posture self-balancing scooter and its riding mode.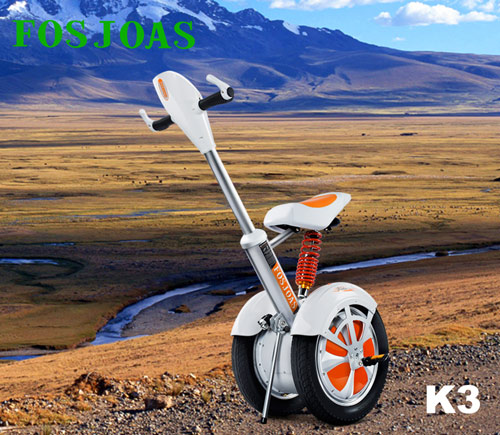 Another is that Fosjoas K3 can be connected into the mobile phone of the user. Lillian downloads the dedicated App from online and controls K3 via App. On App, he locks and unlocks his K3. This function quells the concerns about theft. Now Lillian parks it outside with no care about theft. The GPS on App can pinpoint where his K3 is. In Lillian's eye, what makes Fosjoas K3 ahead of time is its technology. K3 self-balancing electric scooter wraps all latest technology and design in the sector into it. The first laudable is its hydraulic suspension which offer a comfortable ride. The leather saddle is complementary to the hydraulic suspension. Both makes for a comfortable ride.
Fosjoas K3 electric walkcar, which is cool, fashionable and eye-catching, can certainly attract everyone's attention and make riders the spotlight in the street! There is still more to be missed if one continues ignoring K3. Just click http://www.fosjoas.com/ to check what a wonderful product K3 is.
Media Contact
Company Name: Moben Intl (England) Co., Limited
Contact Person: Jason
Email: moben@fosjoas.com
Phone: +86-755-83777600
City: London
Country: United Kingdom
Website: http://www.fosjoas.com/