As the company provides reliable and comfortable chauffeur travel service
Scott's Airport is proud to announce their London Airport chauffeur service to the general public. Scott's Airport chauffeur service is committed to providing reliable and comfortable travel in Mercedes S Class AMG Sport Edition.
According to the statement made by the management of London Airport Chauffeur: "Our most important priority is making sure that our customers are experiencing safe and reliable services. Hence we provide high quality, professional services since 2006. We pride ourselves for our punctuality; all our airport transfers are guaranteed for on time picks up."
Here are what clients are saying about Scott's Travel:
Dublin Crook
"I was extremely pleased with the quality of service from booking to pick up. My booking was confirmed straightaway so that I felt confident that the company was trustworthy. The driver was waiting for me with a sign at Arrivals and texted me as I landed to tell me his name and mobile number in case we couldn't find each other. He was extremely professional and friendly."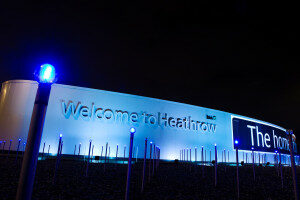 Jef Green
"All round excellent service. Scott was easy to get in contact with and had me booked in no time. Despite being held up on the first pickup Scott had an alternative driver there spot on time. Flight home was delayed, Scott was right there on time no hassle, no extras. Good rates and reliability, lovely guy to do business with."
Cameron Davies
"Driver was waiting outside customs with highly visible name board. Helped with bags as we had some elderly passengers with us and was cheerful and polite. Thank you."
To learn more of what people are saying, click here now.
About Scott's Travel
Scott's Travel is a professional booking company for chauffeur and taxi service. "We are proud of our moto and it extends to all aspects of our business, be it a chauffeur or taxi service. Southend Airport Travel Train Station Transfer operates as a professional taxi and booking service from Essex, with easy access to the whole of South East England, to all major UK train stations." – Scott's Travel
To learn more about Scott's Travel, click here now.
Their app is available for iPhone, android, blackberry and windows phones. Click here to download their app now.
Contact Details:
Telephone: +44 (0)1702 911 258
SMS: +44 7553 120987
Click here to Book Now!!!
Media Contact
Company Name: Southend Airport Travel LTD
Contact Person: Scott Layfield
Email: scott@southendairporttravel.co.uk
Phone: +44 (0)1702 911 258
City: Southend on Sea
State: Essex
Country: United Kingdom
Website: http://southendairporttravel.co.uk/