Cryo-tech Industrial Company Limited is an industrial tool and equipment manufacturing company. The company is based in China. It caters to the demands of industries belonging to various fields.
Widespread increase in the demand for goods, along with the diversity of demands that need to be satisfied leads to an emergence of industries. These industries produce goods on the basis of the demands of the consumers. And production takes place in bulk. In order to meet the demands of the consumers on time and to ensure efficiency, industries depend on the efficiency of the workforce as well as the machines, tools and equipments.
Cryo-tech Industrial Company Limited is a company that is based in China. It is involved in the manufacture of tools and equipments for industries in various fields. The company produces tools and equipments based on the requirement of the various industries that it caters to. Their products are manufactured keeping in mind the difference in capacity and other important criteria.
The company designs LNG filling station. These products are certified under well known standards suck like ASME,GB or CE. They have a capacity ranging from 30m3-60m3 or they are designed as per the requirements of the customer. The product is built with quality material to ensure best performance. Moreover, the company ensures that all its products are safe for the users.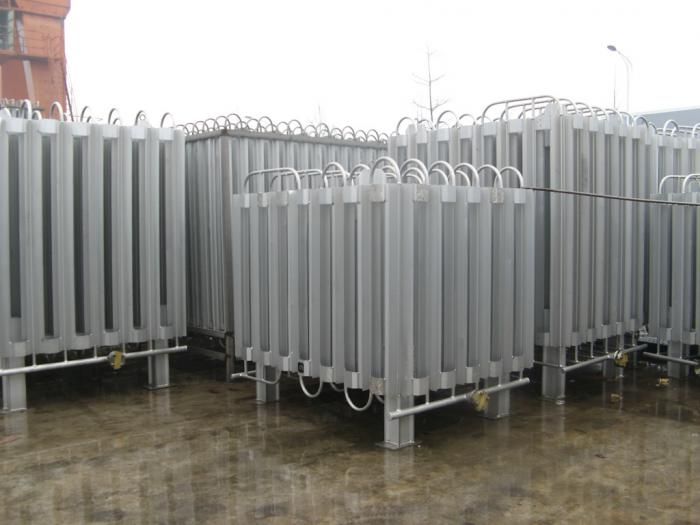 Cryo-tech Industrial Company Limited also offers the services for the designing of gas filling stations. These include both, single gas filling stations as well as mixed gas filling stations. The single gas filling stations include Argon, Nitrogen, Oxygen, Carbon dioxide and Nature gas. Mixed gas filling include a mix of 2 or 3 gases. The project includes filling pump, cryogenic storage tank, filling mainfold and vaporizer. The products can be designed as per the capacity required.
The company also offers air separation. The unit includes Oxygen/Nitrogen/Argon liquid and gas, Oxygen/Nitrogen/Argon liquid. Its services are provided on the basis of the customer's requirements. The company's commitment towards providing quality products to its customers by using good quality material, ensuring on time delivery and making the products cost effective as been the cause of the company's reputation. The company is able to provide its services to a wide range of customers across the globe.
The descriptions and details of all the products and services offered by the company are available on the company's official website. Customers can also call the company's representatives in case of any doubt or enquiry. The representatives are available round the clock and will be able to clarify any doubts that the customer may have.
About Cryo-tech Industrial Company Limited
Cryo-tech Industrial Company Limited is a company based in China, which manufactures industrial tools and equipments. It caters to the requirements of industries that belong to various fields. To know more about them and their products please visit their official website.
Media Contact
Company Name: Cryo-Tech Industrial Company Limited
Contact Person: Vance Fan
Email: sales@cryo-tech.com.cn
Phone: +86-13884458586
State: Zhejiang
Country: China
Website: http://cryo-tech.com.cn