New book, "Carolina Trendsetters," offering insights for business owners and consumers, reached the Amazon Best Seller List soon after publication. Rod Potter is one of nine authors that contributed to the book.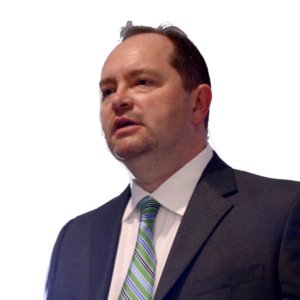 Rod Potter became an Amazon Bestselling Author with his contribution to the new book, Carolina Trendsetters: Insights and Innovations from Local Business Owners, Professionals & Community Leaders. Amazon listed the book at Number 1 among all books in the Free Enterprise and Knowledge Capital categories. It was also listed by Amazon as the Number 1 Hot New Release in multiple categories.
Potter and eight other contributors in the Charlotte region in North and South Carolina offer a variety of useful insights and information for business owners and consumers. Some of the topics covered include building a professional network on LinkedIn; succeeding in business using strategic deployment of technology; accelerating entrepreneurial success through coaching; and managing risks to protect business owners and professionals as well as their families.
Other topics include developing a financial plan even when business owners and professionals are so busy working in their businesses; finding the perfect nanny and solutions for companies whose employees need short-term childcare; building a successful industrial products distribution business; and digital transformation for established companies. There is also a chapter on how Veterans Path Up is helping our military veterans and veteran families on the path to affordable, stable housing.
In his chapter, Potter provides an overview of the benefits of using the LinkedIn platform to build a professional network. He said, "To get the most out of LinkedIn, it's necessary to spend a little time getting to know how to use it as well as setting up your profile so you will be perceived as someone that others will see a value in making a connection with. After developing a good profile, making connections are critical to building your network."
Carolina Trendsetters: Insights and Innovations from Local Business Owners, Professionals & Community Leaders is currently available in an eBook edition at https://Amazon.com/dp/B0747VRJ2V. The paperback version will be available soon on Amazon and from other booksellers. All royalties on retail sales of the book are being donated by the publisher, NMG Publishing, to Veterans Path Up.
Rod Potter is well known as a connector and networking facilitator in the greater Charlotte area. He is the founder and leader of over two dozen online and offline networking groups. Potter is also a video creator, helping businesses increase their exposure with video marketing. He has been using and studying LinkedIn for nine years and is teaching others how to use this powerful networking platform to make connections, develop leads, build business opportunities, find employees, and find a job.
For more information about Rod Potter and using LinkedIn, visit http://www.WorldClassLinkedIn.com.
Media Contact
Company Name: Nations Media Group
Contact Person: Bill Kopatich
Email: BillK@NationsMediaGroup.com
Phone: 704-625-0097
Country: United States
Website: http://NationsMediaGroup.com