Pet owners can face challenges when it comes to buying and selling real estate, but can enjoy success with the right advice.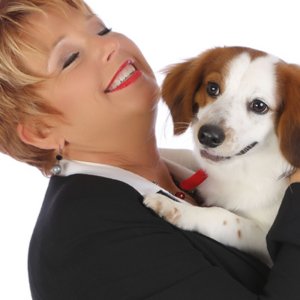 It's estimated that 78 million dogs and 85.8 million cats are owned in the United States. Approximately 44% of all households in the United States have a dog, and 35% have a cat. A recent article by Jill Enders says, "Pets appear to be the motivation for many millennials to pursue home-ownership."
There are many opinions in regards to pets being a negative or a positive impact in marketing your home for sale. Beverly Cannon Jones, a Realtor ® with PARKS, says, "There's an art in staging your home to showcase the attractive things and putting away the unattractive." If you're curious as to where to draw the line as a pet owner – not everything Pepe the Chihuahua does is cute – here are some tips for areas of your home.
Entryway: A good way to win over pet-loving home buyers as soon as they come through your door is to show off the one accessory you grab every day when you take your dog for a walk, the leash. Have a nice clean leash in a pet-friendly space. Don't leave the dirty one. If you have to buy another one just for showings, that's okay.
Kitchen: Have a cute container for the treats displayed on the counter. I'm sure your pet would like an upgraded water bowl…maybe a stylish new one. Shiny stainless steel with fresh clean water paints the right picture.
Living room: Leaving framed family photos is considered a serious no-no, a framed dog and cat photo is okay. "This is not as personal as a family photo, but it does give the impression that it's a space for all types," says Jones.
Bedroom: A faux fur throw rug can be seen as a contemporary look or also a cozy spot for a pet to curl up. Instead, put down a new, or at least neat and clean, pet bed at the foot of your bed. As long as they're clean and have a sensible place to be, dog and cat beds are great. Let's put away the chewed-up bones.
Backyard: The doghouse will look even better with a with a fresh coat of paint. Keep the colors light because darker shades absorb the sun and heat. A very important tip is to make sure the backyard has no poop. Make an inspection before showing your property because you want your pet-friendly home to be friendly for all the right reasons.
One more thing to remember, avoid at all costs any animal scent – smell of cat litter or wet doggy smell, any odor or pet hair can be a big turn off to a buyer. Jones says, "To help make your live easier, invest in a Roomba to clean up pet hair. It truly is an amazing machine and really works."
Beverly Jones works with families who own pets to find a perfect home. She can be contacted at (615) 812-6954 or by email beverly@searchingforahome.com
Media Contact
Company Name: Beverly Jones
Contact Person: Beverly Jones
Email: beverly@searchingforahome.com
Phone: (615) 812-6954
Country: United States
Website: www.PersonalBrandingMastery.com