Today's world puts information literally in the palm of consumers hands, but how do first time home buyers decide what news is accurate and what information to avoid?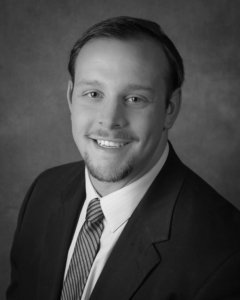 With the worldwide web at our fingertips 24/7, first-time homebuyers nowadays have access to sometimes a little bit too much information regarding the home buying process. But just because that information is readily available doesn't mean it necessarily ends up being all that helpful.
That's where turning to a local expert can really alleviate your concerns and answer your questions about how to navigate the often-turbulent real estate waters. While the Internet certainly provides a great deal of information that can be helpful at times, there is also a whole lot of poor information out there that leads buyers astray.
"As someone who works a ton with first-time homebuyers, there are certain questions and concerns that typically come up when folks start up their very first house hunt," says Harrison Williams, a Nashville-based real estate professional.
"Unfortunately," Williams says, "between the internet and television shows on networks like HGTV and Bravo, there is just a lot of misinformation out there that can undermine the real estate home buying process; they make it all look so glamorous, when in reality there's just so much more that goes into it."
Despite the dramatization and relative ease that TV shows make real estate out to have, there are still some very real concerns for potential homebuyers as they save up money for their first down payment and start thinking about homeownership. So what concerns typically plague new potential homebuyers? "The fear of the unknown is really the big thing for a lot of buyers. An uncertainty of where to start with the mortgage process is a big one too, but so is just the uncertainty of what to expect throughout the entire real estate process," Williams notes.
With so many different options and routes to take, sometimes it is tough to identify the best option for you personally, and that's why it's always best to talk to a real person about what it is you're looking to accomplish, instead of just relying on what you've read online or seen on TV.
Sure, with a wealth of information available to us, homebuyers are far more educated than they were ten years ago, however, it's not quite as simple as Chip & Joanna Gaines make it out to be. And it's certainly not as simple as writing an offer on a home based on it's Zestimate.
So whether you've finally decided to settle down and plant some roots, or whether you've just decided that you're tired of wasting a portion of your paycheck on rent with nothing to show for it, millennial homebuyers should always consult their local real estate expert to help them.
"And best of all," Williams adds, "is that most of the time, homebuyers don't even have to pay anything to their agent. Typically a buyer's agent's services are paid for by the seller of a home, which means there's virtually nothing to lose by consulting with a real estate professional."
Harrison Williams, owner of The Williams Group of Keller Williams Realty, can be reached directly at (615) 804-8898 or at Harrison.williams@kw.com
Media Contact
Company Name: Personal Branding Mastery
Contact Person: Harrison Williams
Email: Harrison.williams@kw.com
Phone: (615) 804-8898
Country: United States
Website: www.PersonalBrandingMastery.com