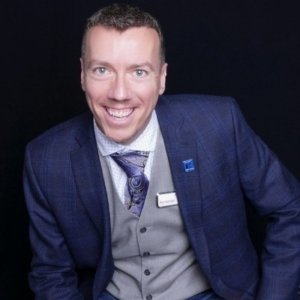 In this interview, Edwards talks about what must be considered when choosing a real estate broker to work with. He also explains how he has worked hard to be an advocate for his clients in representing their interests in a buying or selling transactions. This is important because if you do not prepare for what may go wrong you may be caught off guard and this may result in a costly mistake in the deal.
He shares an interesting case study where he was able to bring numerous professionals involved in a transaction that was falling apart together, even on a weekend, to deliver a successful close.
Edward believes what sets him and his team at Trinity Team Real Estate apart is their focus on the relationship aspect of business. Edward and his team are committed to building rapport and relationships with their clients above all. He also emphasizes the importance of following through when you know a client's preference. After all, it does no good if the information gathered is not utilized
Learn more about Edward's keys to success in the real estate field and what makes his team unique in how they approach real estate, all in this informative interview.
This interview is available on iTunes, Stitcher, iHeart Radio and the Business Innovators Radio Network here:
https://businessinnovatorsradio.com/edward-jobes-north-denver-residential-agent-trinity-team-keller-williams-preferred-realty/
Learn more www.TrinityTeamre.com
Media Contact
Company Name: Marketing Huddle, LLC
Contact Person: Mike Saunders, MBA
Email: mike@marketinghuddle.com
Phone: 720-232-3112
Country: United States
Website: http://www.MarketingHuddle.com