Silk clothes and products are often marked as 100% silk. But there are many kinds of silk, with each kind having different texture and effects. Lilysilk, a world leader in silk fabric production that is run by Lily Lin and a team of Chinese silk experts follows its proprietary dyeing process, follows its own silk manufacturing process to provide their buyers with the best-in-class silk.
What are the common varieties of silk?
Common silk fabric varieties that are popular all across the world are crepe de chine, crepe de chine, burnt-out georgette, georgette silk, silk double georgette, heavy georgette, sangbo silk, charmeuse silk, stretch charmeuse silk, warp knitted silk and so on. Anyone can wear silk just by finding the suitable length and shape. Silk is exquisite and gorgeous, perfectly balancing class and elegance. It best reflects the feminine qualities and pairs off hardness with softness, fashion and intellectuality.
How is silk weighed and classified?
Momme weight determines the quality of any silk fabric. Momme weight is a weight measuring unit for silk and it is also the global unit for measuring the weight of pearl. Silk sheets that have a momme weight (mm) of 12-19 are usually considered good-quality and silk sheets that weigh somewhere around 16-19 mm are considered excellent quality. The more the weight of the silk fabric is, the better it is. Usually, ordinary silk have a momme weight of 5-16, raw silk has a momme weight of 35-40, chiffon has a momme weight of 6-8 and gauze has a momme weight of 3-5.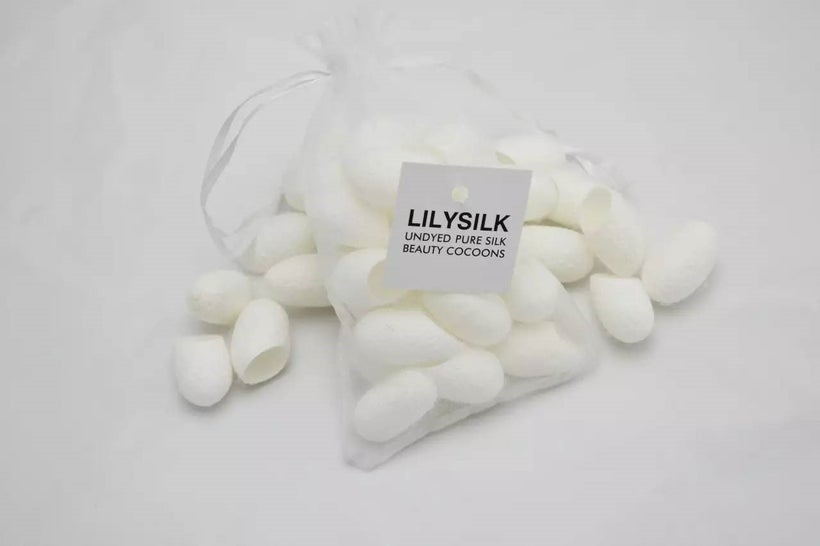 As a world-renowned affordable luxury silk brand, LilySilk is committed to redefining silk. The products that the company offers are exported to more than 20 countries, including Japan, Britain, Germany and France.
Silk fabric dyeing – the important factors
In the silk fabric dyeing stage, it is recommended to follow high-tech production process and to use eco-friendly dyes so that the naturalness of the silk fabric is maintained while at the same time, unique elegance of silk fabric. Different degrees of pre-shrinking treatment are carried out in the process of fabric post-processing to ensure that the clothing shrinkage rate of used fabric remains 0.5-3%.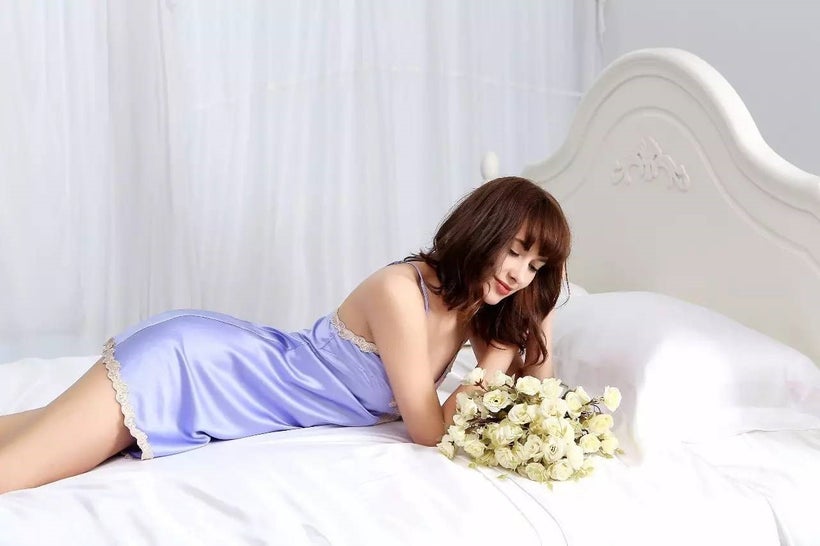 LilySilk products are compliant with Swiss authoritative OEKO standards. All the products are diligently made by their in-house designer team, who strictly focus on every detail, imbibe life and emotion to silk, and prioritize the comfort factor.
Why silk is arguably the best material?
Silk is the best gift for the skin. 18 kinds of amino acids are beneficial to the human body, which can accelerate the metabolism of cells and keep the skin moist and smooth. Serine can stimulate the vitality of skin cells to prevent skin aging and promote wound healing. As bright as silk, it is also quite elegant and charming, and this element is integral to every silk product we make. In addition to that, the sense of luxury gives a moral boost to the fashionable women who sport silk products.
Silk washing, dyeing and maintenance
For silk washing, there are many matters that require attention. Use of right detergent is critical in silk fabric washing. The best choice for washing silk fabric is neutral detergent, and alkaline detergent shouldn't be used. The neutral detergent does not hurt the silk fiber. The water temperature should not be too high during the process of silk fabric washing, and Lilysilk recommends washing silk in water at a temperature of 30 °C. Drying the silk fabric after washing should be done in a cool and dry place, and exposure to broad daylight does more harm than good. When the fabric is 70% dry, it can be ironed or shaken smoothly.
Lilysilk has silk pillowcases and other bedding materials, silk pajamas, silk women's dresses.
Media Contact
Company Name: Huffington Post
Contact Person: Dr Shahbaz Sipra
Email: contact@huffingtonpost.com
Phone: 888-776-0648
Country: United States
Website: http://www.huffingtonpost.com/entry/59b2e9e4e4b0bef3378cdfe6