Pivonka Family Chiropractic is re-branding to Pivonka Health and Wellness and expanding into an integrated practice. In addition to chiropractic care, Pivonka Health and Wellness will also offer food allergy testing, nutritional deficiency testing, sports physicals as well as primary care services.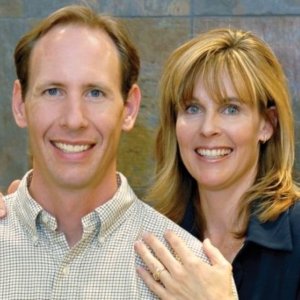 Drs. Andy and Patricia Pivonka are a husband and wife chiropractic team with a 'clinical emphasis' in scoliosis treatment and are leaders in their field. They are also both bestselling authors and have been featured in the news media as subject matter experts in chiropractic and scoliosis treatment. Their practice currently provides chiropractic care, a variety of scoliosis treatments, weight training, and nutritional counseling from their Gilbert, Arizona clinic.
To better serve their patients, the entrepreneurial husband and wife team are expanding to become an 'integrated practice'. An integrated practice is one with a patient-centric approach organized around the patient's medical condition or set of closely related conditions. Providers function as a team, meeting formally and informally on a regular basis to discuss patients, processes and results.
The move toward an integrated practice reflects changes in the healthcare industry and while integrated practices are still rare (roughly only six percent of all practices), a growing number of chiropractors are considering making the switch.
As for the re-branding and expansion of their practice, Dr. Andy Pivonka commented, "We've both always felt that our clinic was destined to be more than chiropractic treatments. We've branched out to offer several related services already, so becoming Pivonka Health and Wellness was really a natural progression of where our practice is going".
Pivonka Health and Wellness will offer a wide list of services including food allergy and nutritional deficiency testing with Immuno Labs and Spectra Cell tests, pain management with trigger point and joint injections as well as more functional rehabilitation, sports physicals, and primary care services all under one roof.
Dr. Patricia Pivonka commented on the change saying, "Today's savvy patients want integrated care for improved overall health, physical fitness and functional well being. It's not just about convenience, it's about having a cohesive medical plan where results can be measured, tracked and monitored. With this new direction, we'll be able to help so many more of our patients live healthier, happier lives."
Look for the Pivonka Health and Wellness integration in October.
For more information on Drs. Anthony and Patricia Pivonka or Pivonka Health and Wellness, visit pivonkachiro.com
Media Contact
Company Name: Pivonka Health & Wellness
Contact Person: Drs. Anthony and Patricia Pivonka
Email: drandy@pivonkachiro.com
Phone: 480-892-0022
Country: United States
Website: http://www.Pivonkachiro.com