Co-Founders of HireMatch, Armando Pantoja and Chad Kettering, were featured guests on Business Innovators Radio Blockchain Series with host Matthew Loughran talking about The Hire Match ICO and Blockchain Tech To Disrupt The Recruiting Industry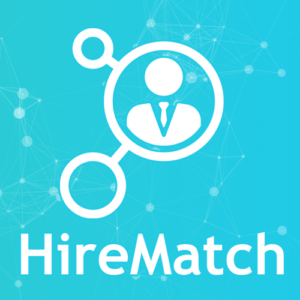 On a recent episode of Business Innovators Radio Blockchain Series with Matthew Loughran, Armando Pantoja and Chad Kettering, Co-Founders of HireMatch.io, discussed Leveraging Blockchain Technology To Disrupt The Recruiting And HR Industry.
According to Kettering, HireMatch.io is launching via an ICO on October 1st 2017, the blockchain based technology is poised to disrupt the legacy recruiting and job board industry. The HireMatch token reduces the cost to acquire new employees by removing unnecessary friction and creating a more efficient marketplace by providing crowdsourced labor an incentive to find, verify and submit candidates to job listings.
Pantoja, said "We are very excited to launch HireMatch, the response from the crypto community and HR community has been overwhelmingly positive."
When host Matthew Loughran asked What is the void or opportunity that inspired the idea behind HireMatch's decentralized employment marketplace? Pantoja answered, "The idea for HireMatch began out of a poor candidate experience when I was interviewing for a developer job with Google. This is supposed to be the pinnacle organization to work for and the entire process was no different than any other organization, so I knew there was a better way."
During the Interview Kettering shared As you look to launch your company, what are your top 2 or 3 challenges you face right now and how do you anticipate being able to overcome these?, explaining, "Its all about time management right now, we have so many competing priorities and only so much time in the day. We have surrounded us with an excellent team to help ignite the organization and the team has been great at coming together."
HireMatch.io offers organizations a high speed, low cost avenue to acquire quality applicants and top talent employees. HireMatch has a mission to revolutionize and disrupt the recruitment industry by improving the current job marketplace quality worldwide, reduce the costs across the board, increase employee quality and create a community of people.
The interview concluded with Pantoja saying "There will be several ways in which organizations will be able to leverage the HireMatch decentralized application, we are just excited to launch and help those companies find top talent."
To listen to the full interview on Business Innovators Radio Blockchain Series, visit https://businessinnovatorsradio.com
To learn more about the HireMatch ICO, please visit https://hirematch.io/.
Media Contact
Company Name: HireMatch.io
Contact Person: Matthew Loughran
Email: matt@midtownwestmedia.com
Phone: 8666017235
Country: United States
Website: https://hirematch.io/