Realtor Debby Smith has signed a deal with Prominence Publishing to be a contributor to the upcoming book, Real Estate Game Changers Volume II, which is scheduled for release in Fall 2017.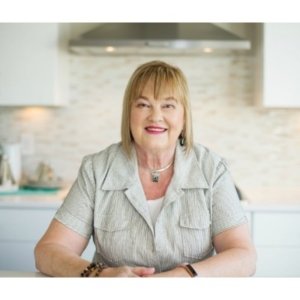 As a licensed Associate Broker, Debby Smith has been selling homes and helping buyers in King and Pierce Counties for over 20 years.
Prominence Publishing chooses Realtors to co-author books based on their experience, success and reputation. One of the key things that separates Debby Smith from other Realtors is her consistent dedication to her clients.
Smith has an unrelenting passion for helping her clients with their real estate needs. "I love the excitement of helping buyers discover their first home, as well as helping homeowners move on as circumstances in their lives change," said Smith.
Smith was raised in the Puget Sound area, and spent time traveling across the country and overseas, but later came back "home" to plant her roots. She has been in the Puget Sound area ever since and has declared it as her favorite place to be.
Smith was chosen to co-author Real Estate Game Changers based on her high caliber, full-service residential real estate experience. She loves real estate and it shows.
Smith, who specializes in helping buyers and sellers in the residential market, will write a chapter on The Fives Essential Steps to Sell Your Home Quickly. Choosing this theme for Smith's chapter was an easy decision for Prominence Publishing because Smith is an excellent negotiator who has time and time again negotiated swift deals resulting in big wins for her sellers.
Smith states, "It's an honor to be selected as a contributor to the Real Estate Game Changers book because it will help me assist more buyers & sellers with their real estate needs".
Look for Real Estate Game Changers Volume II in Fall 2017 to be available on Amazon.com and other national book retailers.
For more information on Debby Smith visit: https://debbys.johnlscott.com
About Prominence Publishing
Prominence Publishing is a boutique publishing company that specializes in working with entrepreneurs and business professionals. One of their specialties is publishing multi-authors books that feature 10-15 professionals in one book, each covering a different topic. This type of book allows for diverse coverage on one main theme which results in an engaging and informative book.
Media Contact
Company Name: Prominence Publishing
Contact Person: Suzanne Doyle-Ingram
Email: suzanne@prominencepublishing.com
Phone: 604-886-2050
Country: Canada
Website: http://prominencepublishing.com