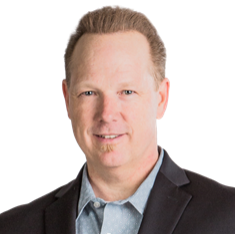 Marketing Huddle, LLC President, Mike Saunders, concluded a rebranding initiative to fine-tune the focus of his marketing service. The Authority Positioning Coach, a boutique firm provides "done-for-you" Authority Positioning Packages to elevate a brand to a position of status and prestige.
On a recent episode of Entrepreneurs on Fire with John Lee Dumas, Mike Saunders discussed how to use an Authority Positioning Portfolio. According to Saunders, "Building Your Authority is Your #1 Priority."
Saunders said that "being seen as the go-to expert in your field is critical to eliminate stagnant business growth & keep you from being lost in a sea of noise!"
When host John Lee Dumas asked about his worst entrepreneurial moment Saunders answered, "making poor decisions and getting carried away with shiny objects. I was trying to gain visibility by doing all sorts of things; but, because I didn't fully understand the true problems that my target audience faced, I could not successfully guide them to success with a clearly defined plan."
He continues. "It has been so rewarding to work through this re-branding initiative for my marketing firm. After concluding client research, I have discovered a simple blueprint that I take my clients through which radically optimizes their authority and reputation."
During the interview Saunders was asked what the one thing he is most fired up about and he replied: "Being able to coach my clients through a specific process to help them become credible before they become incredible".
Saunders concludes by saying "as the Authority Positioning Coach, I help Coaches/Consultants & Entrepreneurs break out of obscurity by amplifying their hidden expertise to a position of prestige & become THE go-to authority & expert in their industry. My "Authority Positioning Suite" package helps them become an Amazon bestselling author without writing a word requiring only 3 hours of their time. Through the process, they have 7-10 Authority Positioning Assets™ built for their brand which serve as a long-term digital footprint for their target audience to discover. This works to pre-sell them before they even connect."
Those interested in learning how to effectively use an Authority Positioning Portfolio™ to land new clients are invited to request a complimentary copy of his 162-page book, Authority Selling™ which are available for shipment at: www.AuthoritySellingBook.com
Listen to the full interview on Entrepreneurs on Fire:
https://www.eofire.com/podcast/mikesaunders
Learn more about Mike Saunders, MBA:
http://authoritypositioningcoach.com
Media Contact
Company Name: Marketing Huddle, LLC
Contact Person: Mike Saunders, MBA
Email: mike@marketinghuddle.com
Phone: 720-232-3112
Country: United States
Website: http://www.MarketingHuddle.com