With celebrities Hayden Panettiere, Drew Barrymore, Sarah Silverman and Lady Gaga recently going public about their struggles with mental illness and following a wildly acclaimed show in NYC, This Is My Brave, a non-profit whose mission is to end the stigma of mental illness, held a powerful show in Los Angeles.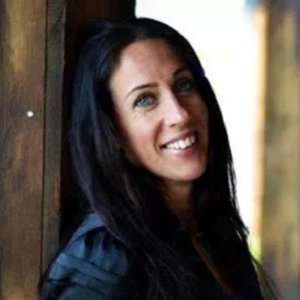 This Is My Brave and Depressed Cake Shop teamed up with the writers from Amy Ferris' critically important new anthology, Shades of Blue (Seal Press), to produce an event which raised the volume of conversation surrounding mental health issues, one powerful story at a time.
Dr. Estes, along with the other presenters at the show are attempting to help end the stigma surrounding mental health issues by sharing personal stories of individuals living successful, full lives despite mental illness.
"Through the telling of my story and experiences, I hope to aid those in addiction and mental illness recovery by providing some hope, and maybe a few laughs too," stated Estes after the show at the Comedy Store.
"It's not a laughing matter at all, but if I can get someone to understand life can get better while making someone smile and reducing the stigma, I'm all for it," she noted.
This Is My Brave was created to help society realize that for every celebrity who opens up about suffering from a mental health issue, there are millions of ordinary, everyday people struggling with these conditions, most suffering in silence.
The event provides hope, inspiration, and encouragement for everyone because, with 25% of our nation directly affected by mental illness, we are all touched by this difficult yet treatable issue. This Is My Brave is a 501(c)3 non-profit launched in 2014 to create a safe community and a platform for individuals to speak out through stories, poetry, or essay about mental health disorders.
Established in 2013 in the United Kingdom, the Depressed Cake Shop has raised over $70,000 for charities around the world by engaging local bakers to donate and sell gray baked goods. The project has received press attention around the world and continues to grow as the message spreads through social media and the numerous press mentions the project has had, in outlets like Time Magazine, the Huffington Post, Vice, and O, The Oprah Magazine.
During the event, Dr. Cali Estes, The Addictions Coach, and The Addictions Academy also announced a new partnership with Robert Tisdale who will serve as their Chief Strategy Officer in a consulting capacity. Robert will be aligning those seeking addiction Coaching with the Addictions Coach platform of services throughout the entertainment and technology industries.
Mr. Tisdale is a seasoned entrepreneurial entertainment executive and the CEO of Managing Artistic Concepts, a talent and literary management / TV & Film production & marketing company based in Los Angeles, CA.
Robert voiced that "I have witnessed the proliferation of substance abuse and addiction and the unfortunate inevitable destruction that ensues."
"I am excited to consult with a team that helps others find their way back to happiness," he also mentioned.
Dr. Estes expressed her excitement about Tisdale, by describing him as someone who is "compassionate about helping people embrace the gift of life by supporting, guiding and leading individuals who have decided to join the addiction coach team."
Media Contact
Company Name: The Addictions Academy
Contact Person: Dr. Cali Estes
Email: info@theaddictionsacademy.com
Phone: 1-800-706-0318
Country: United States
Website: https://theaddictionsacademy.com