Profound Programs announced today that Brett Haralson has been named show advisor and a field producer for the upcoming series, 'Web Design Pros.'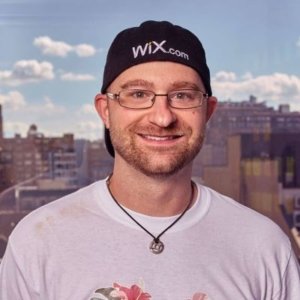 The media arm of the award-winning consulting firm PRO-FOUND today announced the addition of Wix Community Liaison, Brett Haralson to the highly anticipated series. The specialized media division is scheduling expert interviews for 'Web Design Pros.' Production of Season 1 begins in January 2018.
The show spotlights Wix Design Experts who push the limits of the web. The online community group currently has over 2,500 members who imagine, create, design and manage websites for others as a profession. The pool of expert guests is expected to draw substantial talent.
On his acceptance as an advisor and field producer for the show, Haralson said, "I'm thrilled to be able to shine a spotlight on our community members in their individual areas of expertise." Show guests will build their reputation and increase their influence and credibility to potential clients. By highlighting what they specialize in, collaborations within the community are an expected benefit.
Stephanie Miller, Executive Producer of Profound Programs, stated, "It's exciting to work with someone so passionate about Wix. Brett is a true educator and advocate for the success of Wix design experts; it's no surprise he's offered them a chance to be in the spotlight. We're excited about the exposure they'll receive. Brett shares our vision for what this series represents, and we're thrilled to have him be a part of that vision."
The global debut of 'Web Design Pros' marks an exclusive opportunity for members of the Wix Design Experts group to offer insights, tips and advice on web design during the inaugural season, set to air on the Wix Community channel's 'Wix Expert Expose' playlist on Youtube.
"The idea behind the Wix Community channel was to create a place for our creative community to express themselves through how-to videos, TV style shows, and self-governed discussions about being business owners, designers, and everything in between," explained Haralson.
He went on to say, "As a community expressing itself in multiple ways in one single place, it creates a special and diverse window into the creative minds of our amazing family. The idea is that together we can grow the space in a way that none of us could do individually."
About Profound Programs:
Profound Programs is the professional media division of PRO-FOUND, producing valuable assets to position entrepreneurs as industry influencers. Show guests are interviewed about how they solve problems with their expertise, then published in multiple mediums suited to today's digital attention span era. Producing custom programs for individual businesses is their specialty. 'Interviews with Innovators' is their flagship show.
About Brett Haralson:
A Mississippi native, Brett Haralson now travels the world meeting and bringing together the creative forces of the Wix product teams and the expert designers. He loves the sense of family within the Wix Community. It's his job to understand who the designers are, what they do, and to inject the energy of the product teams into the community. He administrates the Wix Design Expert community, a place where designers can unleash their magic.
About Wix:
Wix.com is a leader in the cloud-based development platform with over one hundred million users throughout 190 countries. Founded in 2006, their drag and drop website building platform makes it easy for anyone to create a beautiful, professional web presence in HTML5 that is also mobile-friendly.
To learn more about being an expert guest on 'Web Design Pros,' visit:
Media Contact
Company Name: PRO-FOUND
Contact Person: Stephanie Miller
Email: info@profoundprocess.com
Phone: 877-417-7744
Country: United States
Website: https://www.profoundprocess.com/