JM Environmental has now completed fire debris and ash removal on over 247 home sites to date in the impacted area.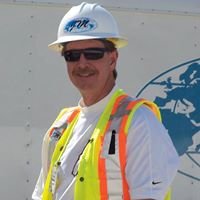 Roseville, Ca. – John Moore, president of JM Environmental, Inc. announced that JM Environmental was the first contractor to have a Fire Clean Up Application approved by the Sonoma County Building Department after the October Northern California 2017 Wildfires. To date, they have completed fire debris, ash removal, and site clean up and preparation on over 247 homes in the Santa Rosa area.
The Santa Rosa and Sonoma County wildfires damaged or destroyed an unprecedented number of homes and properties. As cited in the CalFire incident report, the Tubbs Fire (Central LNU Complex) destroyed 5636 homes and structures. Because of the extent of the damaged area, many property owners continue to encounter delays in getting their properties cleared. JM Environmental is assisting property owners in streamlining the process even if they have Opted into the FEMA and local programs.
The scope of these projects by JM Environmental involves removal of all debris and ash, the complete demolition of structures, carports, footings, infrastructure, driveways, hardscape, and all damaged landscape. Additional site work includes identification and capping of all utilities, with christy boxes, fluorescent markings, and final grading of the sites. Job sites are hand raked and magnetically swept. Every site is left clean and clear of all debris. SWPPP approved erosion control is in place, using straw wattle, silt fence, and jute cloth covering over the final grade. This meets or exceeds the requirements of Napa and Sonoma County, and the City of Santa Rosa Building Departments.
John Moore added "Each job site has an extensive Final Close Out Package consisting of required permits, waste tickets, waste manifests, Asbestos and Cam-17 Soil Testing Reports, along with the requisite self-certification documents. This package provides the required documents for the Napa County, Sonoma County, and the City of Santa Rosa Building Departments to issue Re-Construction Permits."
About JM Environmental, Inc.:
JM Environmental, Inc. are specialists in hazardous materials abatement and demolition. Founded and led by John Moore, they have been servicing the northern California and Nevada areas for over twenty years. JM Environmental is licensed in California (#693564 A, B, C21, C-22, ASB, & HAZ) and Nevada (#0073480 A-13, A-22, & A-23). Some of their specialties include fire debris and ash removal, asbestos abatement, lead removal, demolition, mold remediation, and bio-hazard remediation.
For more information call (916) 726-0304 or go to http://www.jmenv.com
Media Contact
Company Name: JM Environmental, Inc.
Contact Person: Haven Fry
Email: Send Email
Phone: 916-730-9853
Country: United States
Website: http://jmenv.com