Augusto "Tanquinho" Mendes, a 5 Time World Champion in Brazilian Jiu-Jitsu today announced the opening of AT Academy in Tempe, Arizona. The AT Academy is a martial arts training academy primarily focused on the art of Brazilian Jiu-Jitsu (BJJ). "No matter your age, no matter your gender and no matter your size, Jiu-Jitsu is for you. Whether your goal is to be a World Champion competitor, learn self-defense, or increase your fitness, AT Academy will be able to help you reach your goals." Said Mendes.
Brazilian Jiu-Jitsu is a leverage-based self-defense art that helps defenders to survive, escape, and gain dominant positioning to escape the situation. It is founded on the principles of the efficiency of movement, patience and opportunity, and control of an opponent. If practiced correctly, a much smaller individual can defend against a much larger opponent using a variety of joint locks and chokes to finish the fight. Many Jiu-Jitsu practitioners compete in tournaments as well as mixed martial arts competitions.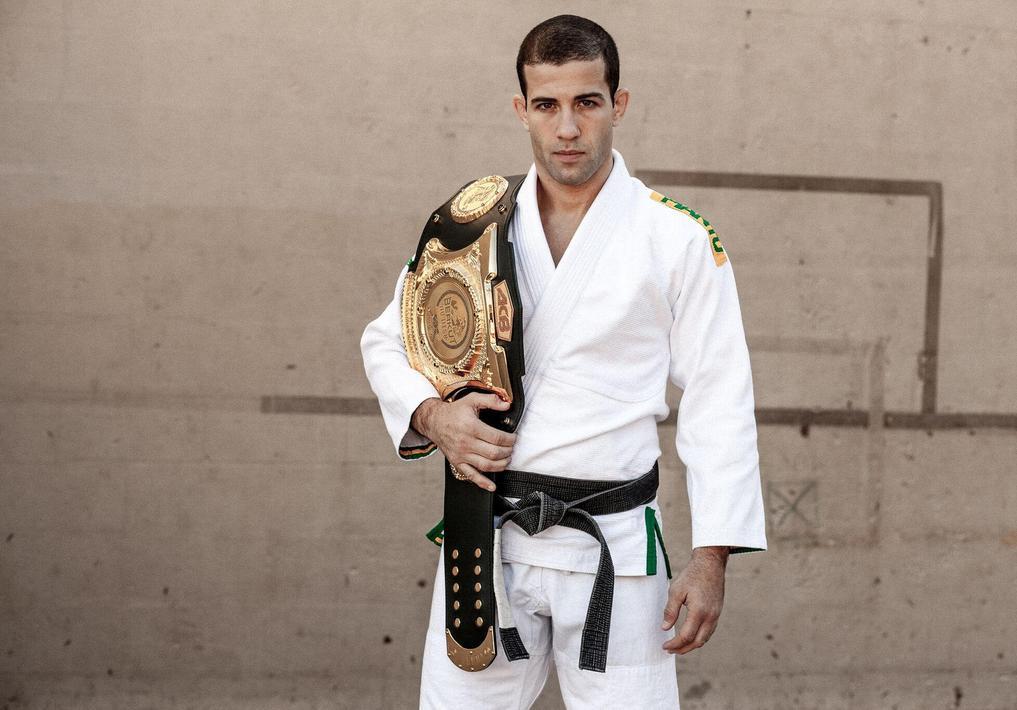 The martial art was brought to fame by Royce Gracie in the early Ultimate Fighting Championships where Royce Gracie took on competitors from various martial arts backgrounds who were all much larger than him. Royce Gracie defeated all his adversaries and put an exclamation point on the effectiveness of Brazilian Jiu-Jitsu showing that leverage and technique could defeat size, speed, and strength.
Mendes is a skilled and qualified instructor who is dedicated to helping students learn and grow in the arts. His wealth of knowledge is limitless and he is focused on helping, inspiring and passing his knowledge onto the students. AT Academy provides the most advanced kids' martial arts program in Arizona. "Our Jiu-Jitsu instructors are patient, well-trained, and experienced ready to help you reach your goals." He said
Mendes commented "Our mission is to inspire our Arizona students in a positive setting where anyone can train, transform and evolve their body, mind, and spirit. The academy provides a warm, friendly, safe atmosphere where you will feel welcome and comfortable."
AT Academy consistently provides the ultimate experience in martial arts for students who want to progress, excel beyond their limits and achieve their very best. The academy aims to create champions on and off the mat. No matter the age or the skill level of the student.
About AT Academy
AT Academy was founded by Augusto "Tanquinho" Mendes and it is centrally located in Tempe, AZ and is within driving distance of Phoenix, Chandler, Mesa, and Ahwatukee Arizona. The Academy is primarily focused on the art of Brazilian Jiu-Jitsu.
About Augusto "Tanquinho" Mendes
He is a 5 Time World Champion in Brazilian Jiu-Jitsu, he got his black belt in December of 2004, by Grand Master Francisco Mansor. He has been teaching Jiu-Jitsu for over 19 years, always being recognized as a great instructor, teaching and helping more than 600 students in all those years. Also, he is one of the highest competitive black belts in Jiu-Jitsu. He achieved all the major BJJ titles as a black belt rank in the IBJJF (International Brazilian Jiu-Jitsu Federation). He is currently fighting MMA in the UFC on the bantamweight division. He owns and operates the Arizona BJJ gym in Tempe. 2013 Black Belt World Champion
2012/ 2015 Black Belt World No Gi Champion 2011 / 2013 Black Belt World Professional Champion, ACB No Gi 60kg Champion, and MMA 6-2-0 record.
Google Map Link:
https://goo.gl/maps/UtyMLVZt4dm
Media Contact
Company Name: AT Academy
Contact Person: Augusto "Tanquinho" Mendes
Email: Send Email
Phone: 480.410.9346
Address:6481 S Rural Rd.
City: Tempe
State: Arizona 85283
Country: United States
Website: www.ATacademyaz.com