With its fifth office opened in Santa Monica this July and 10 more offices in the planning by the end of 2018 in the US, OnePiece Work, an emerging innovative cross-border incubator has swiftly expanded its business territory in North America and become an epitome of this industry.
"The direction we are heading is supported by our strong global connections and investment resources", said Vickey Lee, CEO of OnePiece, "we have unlocked the global frontier, with over 30,000 international visitors from all parts of the globe in the past one year, including Mitsubishi, Japan's Seiko, Alibaba, Samsung, Google, Osaka City Government, Fukuoka City Government, United Nation, Temasek, West Point, Cheung Kong Graduate School of Business, Hundun University, China Europe International Business School, and others."
With its headquarters based in the heart of Silicon Valley, OnePiece Work has run an innovative business ideology that falls between WeWork and Plug & Play by providing customers with high-quality office services, strategic consulting, and global investment opportunities. 100% of the companies stationed in OnePiece Work have received investments, with average over 3 million U.S. dollars. The company was co-founded by Wei Guo in April 2017. Featured in Forbes "30 Under 30 Venture Capital", Wei Guo was rated to be one of the most prolific startup investors in recent years, "backing more than 200 companies through his firm Wei Fund, which he launched in 2014." (Forbes, 2017)
Wei Guo (Middle) with a Delegation: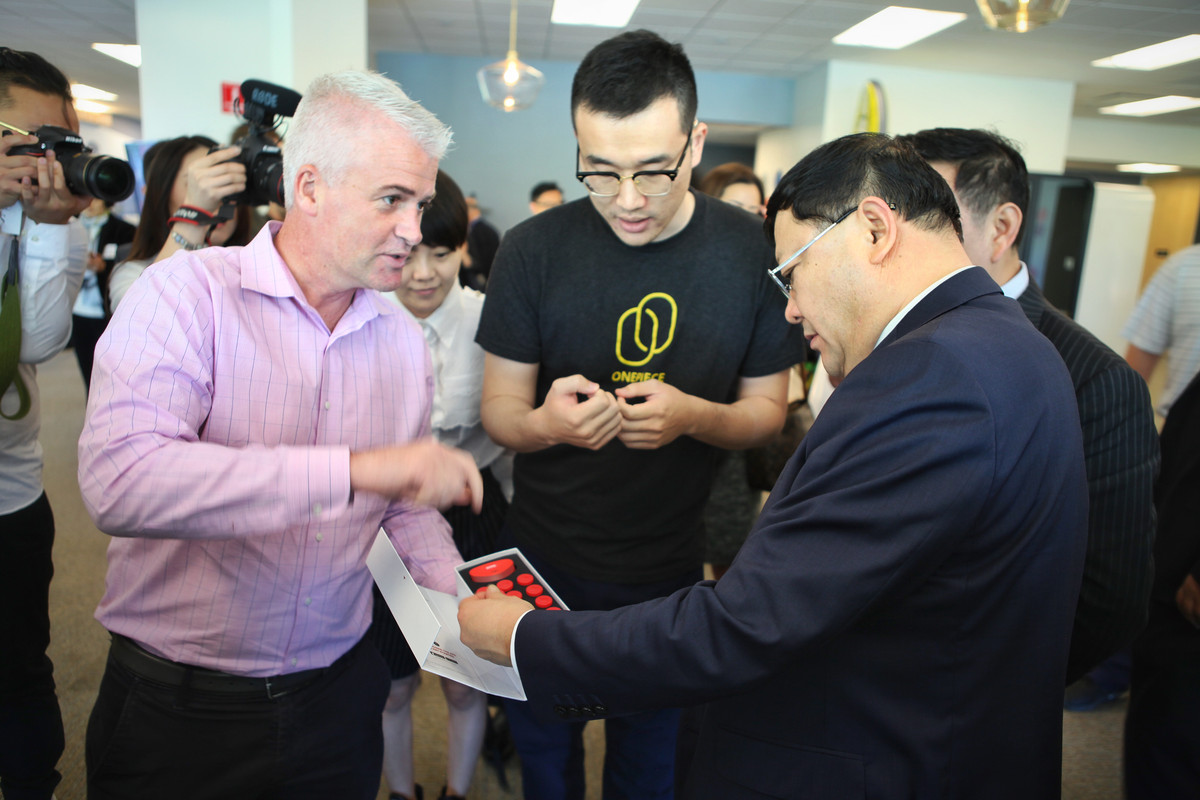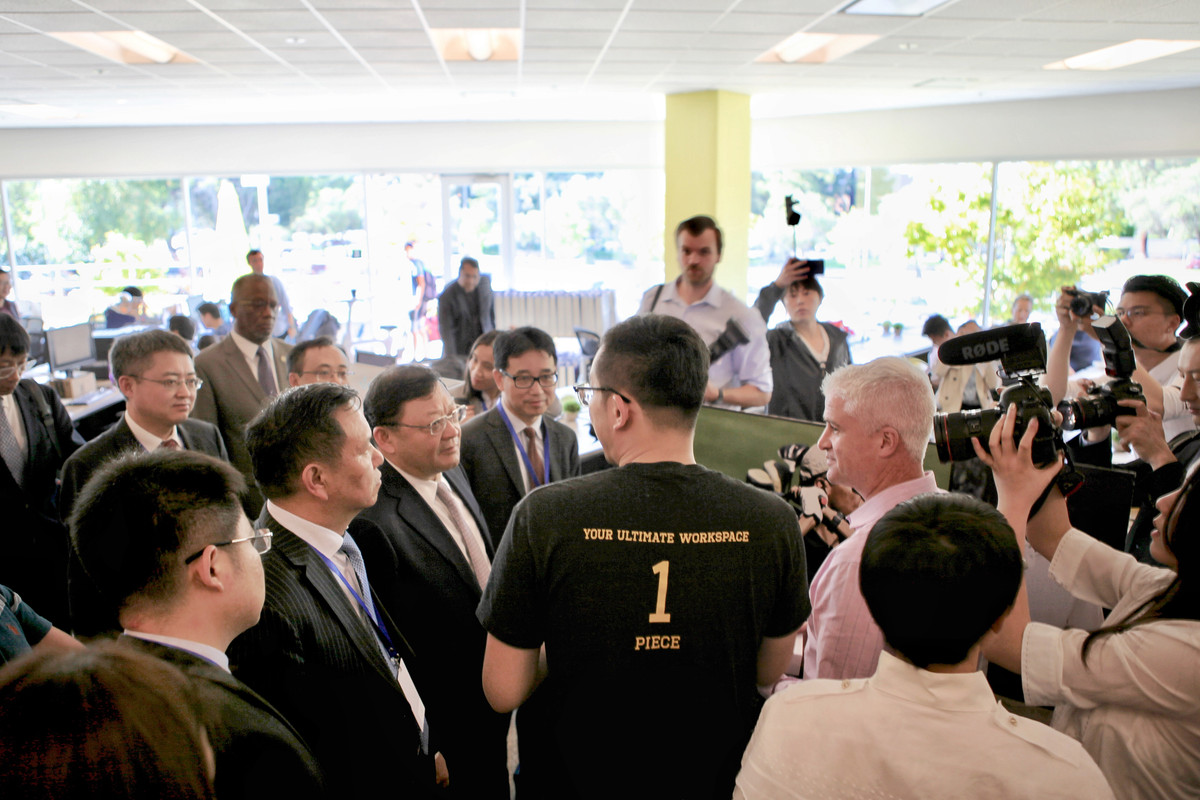 "It is challenging for an emerging incubator to take its stand when its competitors are big industry giants like WeWork," Vickey noted when talking about its competitive advantage, "we are not only a co-working space, but a place where we care and support members' growth. We have also established this inviting environment where we carefully evaluate the start-ups that both have potential and are in a non-competitive relationship with each other for every location."
The tension caused by China-US trade war has lead the public to question the future of cross-border service industries. However, OnePiece Work doesn't seem to take this into consideration. After hosting the talk with American Presidential Candidate of 2018 on July 17th, more big events are revealing this August.
"We aim to become the trend spotter, finding and connecting entrepreneurs who have hunger for greatness and desire for global expansion. I will not worry about this tension. In fact, we appreciate that this phenomenon has lead us into finding the importance of creating global connections, and we will do our best to maintain a friendly relationship between all nations," said Dafu Gao, Head Of OnePiece Global Development. "In the next few weeks, we are pleased to welcome Alibaba and two Nobel Prize winners."
Dafu Gao & Guy Kawasaki, Chief Evangelist of Canva:
About OnePiece Work
OnePiece Work is a cross-border incubator based in the heart of Silicon Valley. The company accelerates businesses with mentors, introduction and exposure. It not only provides customers with high-quality office services, but also offers strategic consulting, and global services to well-known leading industries. OnePiece holds over 5 locations in California, including San Francisco, San Jose, Palo Alto, Santa Clara, and Santa Monica. Nearly 150 businesses have settled in OnePiece, covering over 30 fields, including AI, robotics, new retail, finance technology, online education, government platform, social network, and gaming industry. 100% of the companies stationed in OnePiece received investments, with average over 3 million U.S. dollars.
For more information, please visit www.onepiecework.com
Media Contact
Company Name: OnePiece Work
Contact Person: Isabelle Ding
Email: Send Email
Phone: 415-745-5911
Address:414 Brannan Street
City: San Francisco
State: CA
Country: United States
Website: www.onepiecework.com