2018 has been a memorable and exciting year for NetEase News. On August 9th, the NetEase News US Operations Center held its official opening ceremony in the United States. Since January of this year, NetEase News has been test running its US based operation center, broadcasting a number of local live events through its official internet news streaming service. The online participation of live events reached 200,000 views on average. NetEase News have also hosted a number of offline local events covering a variety of topics such as technology, recruiting talents, education, and business travel.
By the end of this year, NetEase news will have established operation centers in eight cities in the United States. They are Los Angeles, San Francisco, New York, Washington, Houston, Boston, Seattle, and Las Vegas. It is expected that in 2019, NetEase News operations will fully expand to the rest of the United States. So far, NetEase News has already established 22 overseas sites around the world, covering Asia, Europe, North America, and other continents. It is anticipated that 50 overseas sites will be launched by the end of this year.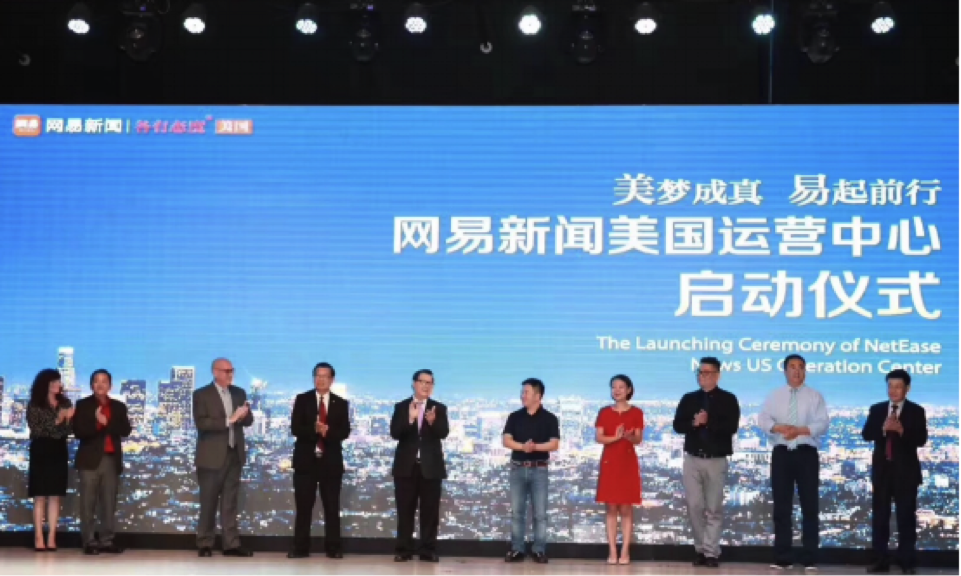 US and Chinese guests and NetEase officials participate in the NetEase News US launch ceremony
NetEase News is one of the most influential news media companies in China. It is well-known for its highly acclaimed internet news broadcasting programs. The NetEase News team is recognized for their strong journalism capabilities, innovative content presentation, efficient team execution process and outstanding expertise in project implementation. In the first half of 2018, there were a total of 62 live broadcasts with more than 200,000 online viewers, in which many live broadcasts exceeded one million views. NetEase News app also ranked first place in the comprehensive news mobile app rankings. The mobile app was also ranked first place in the comprehensive news information client rankings, with more than 450 million downloads and more than 110 million monthly active users.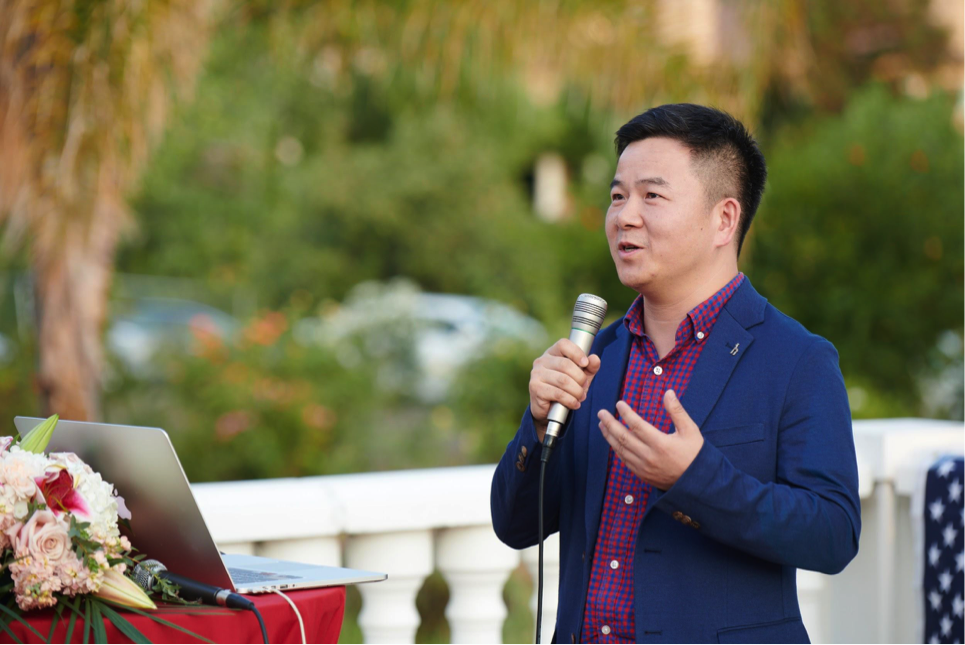 Zhang Feng, NetEase News Deputy Editor-in-Chief, General Manager of the United States Business Unit, introduces NetEase News
NetEase News US operation centers will bring quality news and media coverage with diversified content to attract local business and innovative brand partners. On the one hand, NetEase News will utilize its exceptional live internet streaming services to broadcast original content featuring local news and events, to audiences in China and all over the globe. On the other hand, NetEase News combines traditional news media, emerging social media, and new advertisement platforms to build a more comprehensive international marketing platform, to help promote businesses locally and overseas to Chinese markets.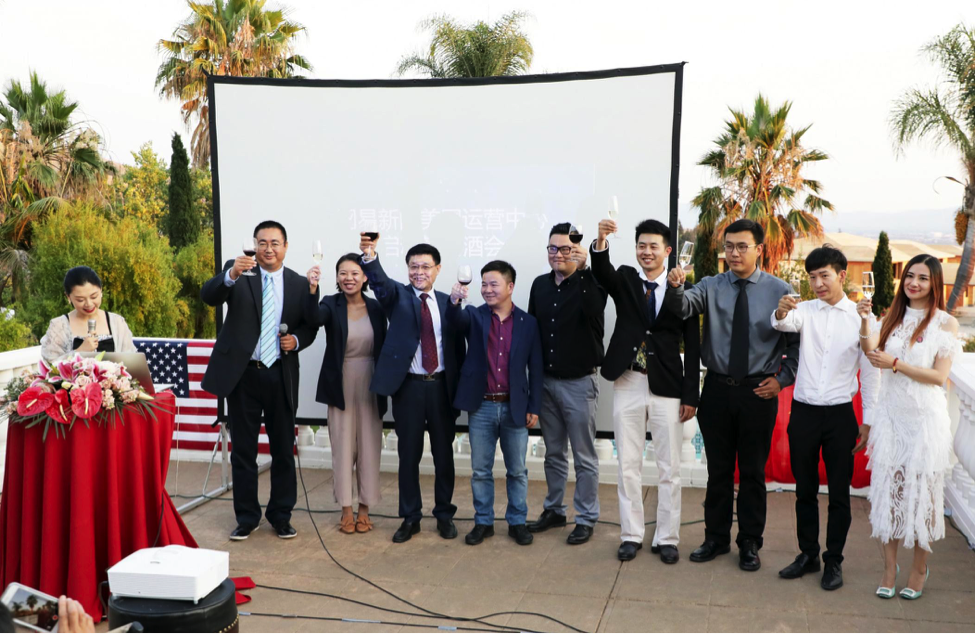 NetEase China and the US Operations team at the NetEase News launch ceremony
With the continue expansion of NetEase News operation centers in the United States, it will bring new international marketing opportunities for local companies, corporations, and entrepreneurs, serving as an ambassador of culture and commerce between China and United States.
Visit our website @ www.netease.com
Media Contact
Company Name: Netease
Contact Person: Kevin Chi
Email: Send Email
Phone: 6504216916
Address:4655 Old Ironsides Dr
City: Santa Clara
State: CA
Country: United States
Website: www.netease.com