On June 5th, DE CUBE will launch an Indiegogo campaign for the most useful cube in the world, at an affordable price. This campaign introduces a new way to combine powerful functionality in a minimalistic design. This all-in-one device offers Bluetooth 5.0, a mini power bank, wi-fi hotspot, 256gb of memory, and more.
The goal is to help bring a new portable and functional device to life that is perfect for travelers, office workers, and anyone who uses multiple devices. Ultimately, by combining a portable battery with a wi-fi hotspot, you'll be able to easily work on the go without having to find an outlet nearby. In addition, the generous 256gb of external storage makes it easy to work on large projects.
DeWood Company explains, "This device will help you in an emergency. No matter if you have an Android or IOS phone, you can use your cube to charge it in just 50 minutes. DE CUBE is the most useful and powerful cube in the world."
Historically, most portable devices have addressed one core need. They've functioned as a wireless charger, external storage, or a wi-fi hotspot. This means that you have your suitcase filled with a bunch of accessories. Your office desk is completely cluttered with so many devices.
DE CUBE brings a fresh bold approach with modern innovation. With materials of the highest quality and thoroughly tested software, DE CUBE offers an all-in-one device for your working needs. You won't have to bring a bunch of devices with you in your laptop bag. Just bring DE CUBE.
"Do you need Internet for multiple devices at the same time for you or your company?" asks DeWood Company. "No problems! Bluetooth 5.0 will provide you with the fastest file transfer from your device. You can even see the charge on the display"
This Indiegogo project has the potential to bring a revolutionary new device to market, which brings together badly needed functionality. To help bring this product to market, an Indiegogo campaign has been launched which details how the DE CUBE watch works, the functionality, and how you can get one yourself.
In exchange for pledging to the project, backers can gain access to this opportunity for a limited-time discounted price of $115. All you need to do is to press a button and you'll claim a powerful DE CUBE, that even features an LED screen to show power levels. You'll be ready to work wherever you go.
For more information, please visit the Indiegogo page here or contact the creator below.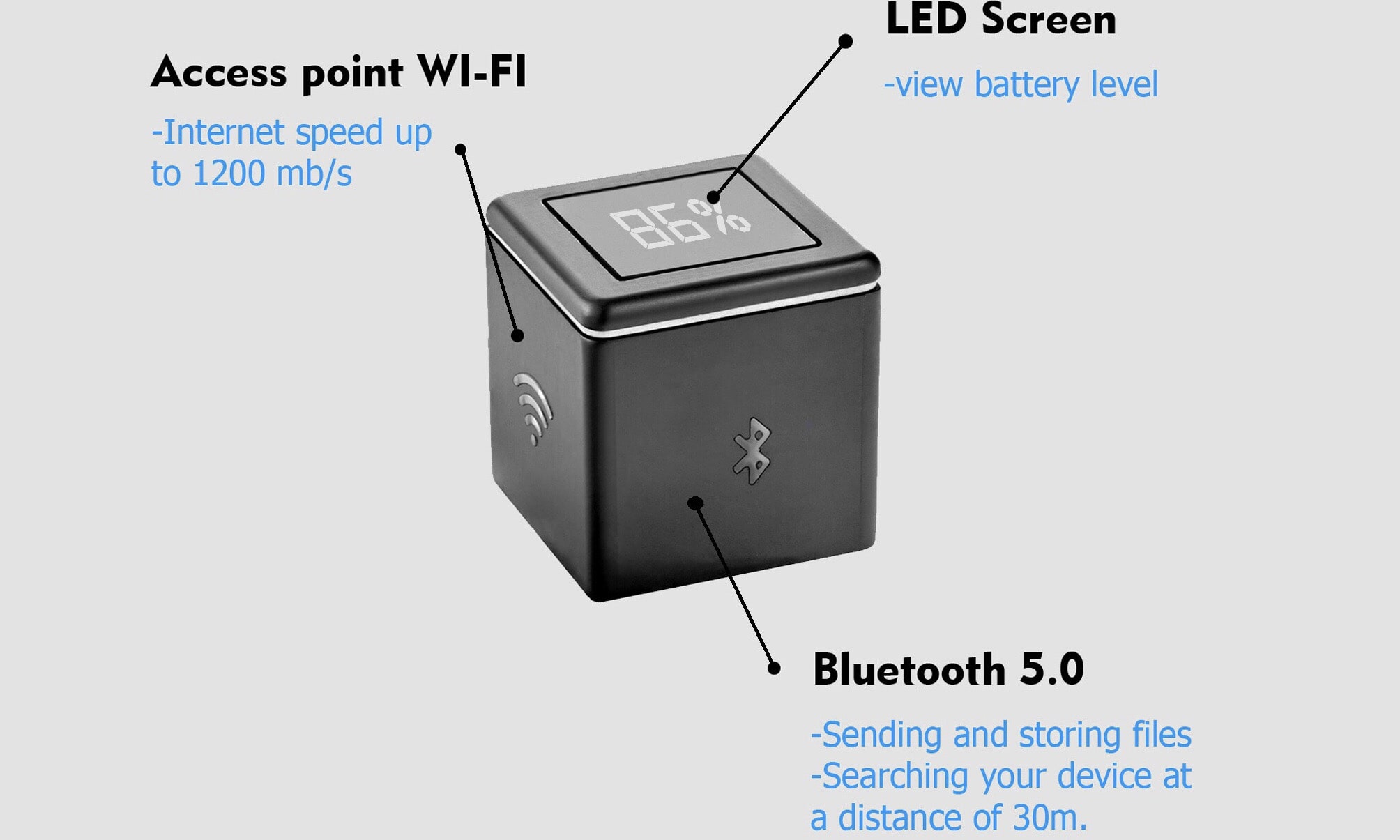 Media Contact
Company Name: DeWood Company
Contact Person: Media Relations
Email: Send Email
Country: United States
Website: https://www.indiegogo.com/projects/–31685/coming_soon