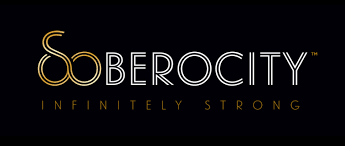 ""Soberocity is different from other social networks in being that we are a door to a new lifestyle. Whereas other social networks may seek to promote things you may already be doing in your life, and we promoting what you could be doing if you were willin"
Social networking platform Soberocity has officially announced the launch of it's sober-living online community. Spearheaded by actor and recovered addict, Michael Lohan, and founded by Entrepreneur Michael Bristow, whose sister suffered from addiction, the one-of-a-kind community is for those living a sober life, and looking for sober events to attend with like-minded people.
New York, NY – June 29th, 2019 – Social networking platform Soberocity allows members to share their individual journeys of recovery while encouraging sobriety and sober-living in others. In addition, individuals can use Soberocity to find support group meetings, festivals, health and fitness events, concerts, and other resources in their area.
"Soberocity is different from other social networks in being that we are a door to a new lifestyle. Whereas other social networks may seek to promote things you may already be doing in your life, and we promoting what you could be doing if you were willing to be open to no longer being a slave to your addictions. We are extending an invitation to others to become a better version of themselves." – Michael Bristow, founder of Soberocity.
Soberocity is not just another social network. The Soberocity team works hard to make each of its members feel safe going through the process of sobriety. By connecting members through meetups, online live streams, and events across the country, the site is able to help those who are current addicts, those recovering from addiction to those already living a sober life, continue their road to freedom. The platform held its first official event last October in partnership with the Outsiders – an event-based company that curates fitness events throughout the US. The event, called Get Up & Ride, saw members participate in a 5-mile bike tour through the heart of Brooklyn, making stops in Prospect Park for a yoga session, and ending with a picnic in Brooklyn's Red Hook neighborhood. Over 30 members came out for the event, helping to promote and bring awareness to healthy living through fitness and sobriety. Upcoming events include the Addicts Comedy Tour in ATX, Clean & Sober Music Fest held in Boonville, CA, and more.
A shortlist of upcoming events below:
July 27th: Hamilton and Washington Walking Tours
July 13th: Holistic Recovery Day
July 21st: Chicago Artisan Fest
The initial idea for Soberocity was a deeply personal decision for founder Michael Bristow and co-founder Michael Lohan. Bristow, an Entrepreneur, and also the founder of Precision Health Services, had seen first hand what addiction did to a person, as his sister had died from an opioid overdose in early 2000. Actor and television personality, Lohan, struggled with addiction himself for much of his adult life, using a combination of both drugs and alcohol. Since choosing to live a sober life, the actor, now turned minister, has been sober for 14 years. Bristow and Lohan were motivated to move forward with the concept from their mutual understanding of how addiction can ruin a person's life, and their own personal experiences. The inception of Soberocity was driven by the idea that sober communities are an underserved demographic on the web, and a much-needed resource for the sober community to have an online presence. As such, the incentive was to provide a platform that supported a large community of people in recovery, or those simply choosing the benefits of sobriety.
Soberocity's mission is simple: to connect people living a sober lifestyle, with one another. Whether it be overcoming addiction, joining in solidarity with a loved one, or a personal choice to be sober, the team believes that it is possible to enjoy life without addiction being a factor. Open to all, each member has exclusive access to Soberocity forums, as well as being able to contribute to the site's blogs, videos, and events, and of course the opportunity to connect with other members of the site. Soberocity is looking to change the perception of what it means to live a sober life and make it achievable and attainable for everyone suffering, or who have suffered, from addiction.
As a part of their new Sober Squad campaign, Soberocity has partnered up with the Sober Soul Sisters. The Sober Soul Sisters comprise of Jordan & Autumn. They aim to spread their experience & joy to the world. You are SO appreciated for checking out our page. We hope something we say can help you & others! Everything the sober soul sisters talk about is from their experience. They will be uploading content to the Soberocity YouTube channel on the first and third Wednesday of every month.
Soberocity has also partnered with Jennifer Gimenez who is an American model, actress and reality television personality. She has appeared in music videos for Tupac Shakur, Babyface and Mick Jagger, in films such as Blow, Vanilla Sky, and Charlie's Angels: Full Throttle, and on TV shows such as The Bold and the Beautiful and Karen Sisco. Jennifer is a prominent member of the sober community and is thrilled to be working with Soberocity to carry out their mission of connecting sober individuals as they continue to build an online community.
For more information on Soberocity, and for the full event calendar, visit the official website at www.soberocity.com. Follow them on Instagram and Twitter @thesoberocity and on Facebook @soberocity.
Media Contact
Company Name: Soberocity
Contact Person: Alexandra Nyman
Email: Send Email
Phone: 570-369-0325
Country: United States
Website: www.soberocity.com