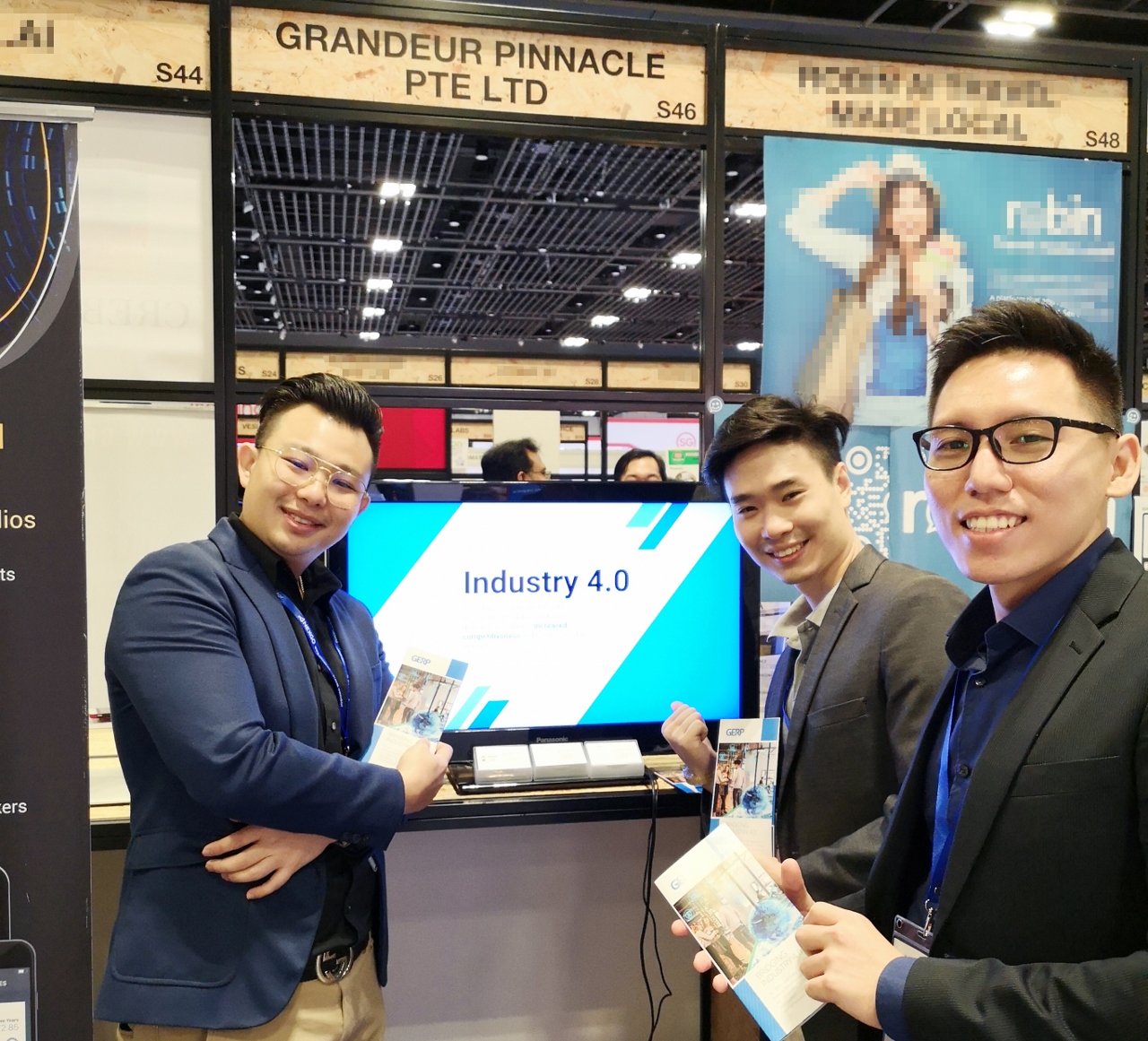 Grandeur Pinnacle, the Singapore start-up has developed an Enterprise Resource Planning (ERP) system to let businesses to boost their competitiveness easily with integrated, flexible and fast business processes, has closed $0.5million in the Pre Seed round. It has been showcasing its cloud-based ERP system at Seamless Asia 2019 this week in Singapore. The Start-up will utilise the round to optimize its tech and data team and to accelerate its ability to reach out more small-and-medium enterprises (SMEs) in Singapore.
Founded in 2017, Grandeur Pinnacle is out to replace the antiquated heaps of spread sheet with an ERP system that integrates company finance, HR, supply chain management, e-commerce, e-POS and more. The company's cloud ERP Software is accessible on desktop computer and mobile devices. Using Grandeur Pinnacle allows one to easily manage the entire business from their fingertips whenever inspiration strikes.
"As greater technology is becoming more doable, there's a growing consensus that SMEs needed to adopt digitalisation in light of the new industry 4.0 paradigm, we believe in leveraging cloud computing in enhancing the efficiency of business process is the best way to bridge the business in this significant transformation at the minimal cost", said Calvin, CEO of Grandeur Pinnacle.
Industry 4.0 is the next wave of industrial of revolution and is gearing up for disruption across every major industry. To thrive in this intensely competitive environment, companies must make good use of latest technologies and move to a quicker adoption of digitalisation in order to obtain a competitive advantage. Customer today is won and lost because of engagement. Decisions are made in the blink of an eye and the demands are constantly changing, real-time has become vital.
"The SMEs has such hard time when coming to the issue of manpower especially when there's a sales processing often involve a long process where the salesperson manually checks the customer's history before determining the selling price and stock availability until the process of sales created. While waiting for the confirmation, the customer may look for other distributors and thus the sales may be gone. Grandeur Pinnacle brings in the ERP system so businesses able to churn out the information needed with just a single click on the mouse."
The Singapore-based start-up has been empowering more than 3,000 SMEs globally, creating breakthroughs to solve day-to-day complex, streamline multi-channel sales and inventory management under one centralised system, working as an active enabler to business success. It has been awarded The Asia Excellence 2019/2019c for being the fastest Cloud ERP Software.
Digitalization isn't a buzzword anymore. Businesses will have to go through it no matter in small or big scale. In time to come, Grandeur Pinnacle sees a future where it could weave ERP system into the fabric of more SMEs to get them prepared to embrace the industry 4.0 on this digital transformation journey.
Media Contact
Company Name: Grandeur Pinnacle Pte Ltd
Contact Person: Calvin Seng
Email: Send Email
Phone: +65-92348807
Country: Singapore
Website: https://grandeurpinnacle.com