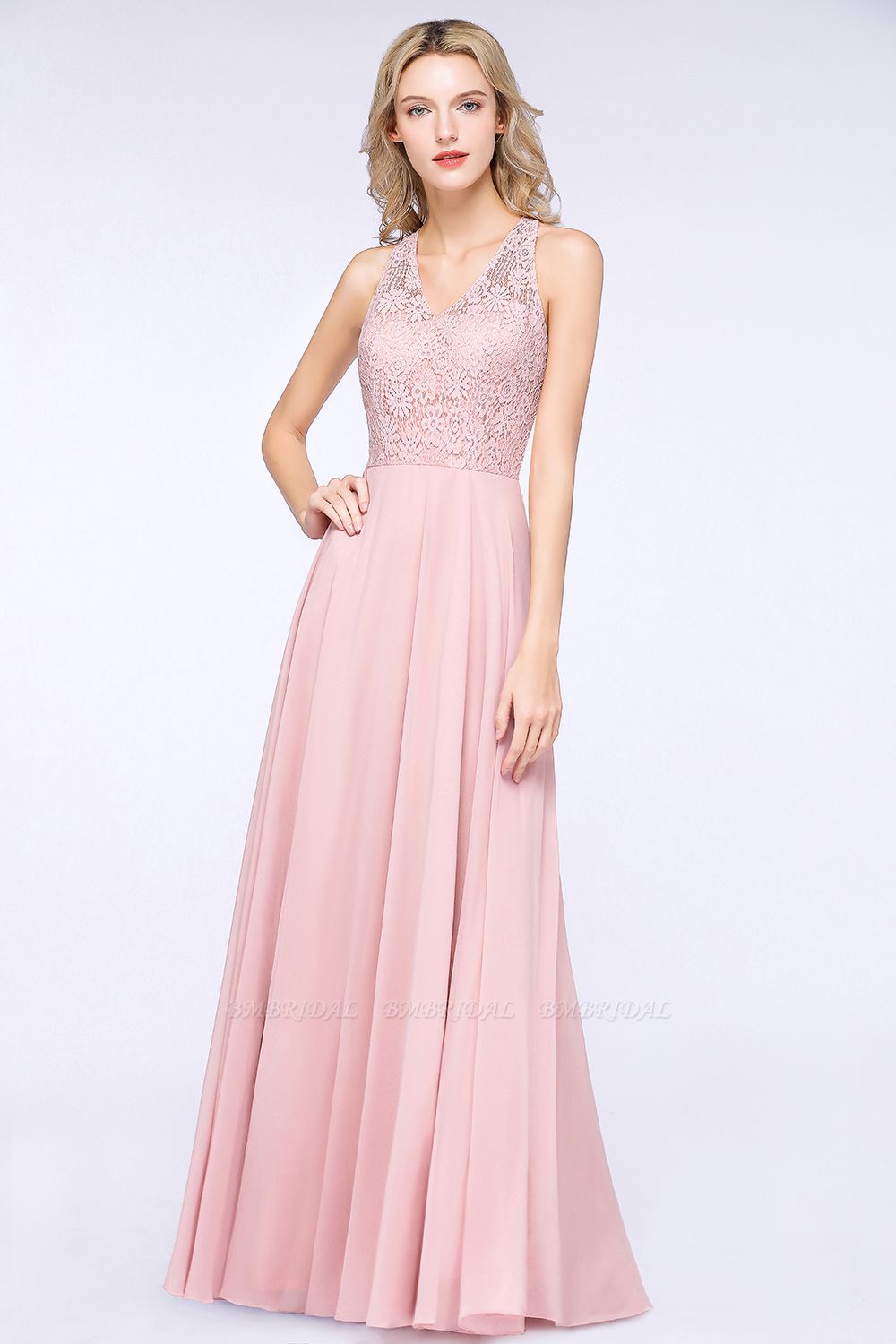 In the modern society, the bride will like the bridesmaids to wear different styles of the dresses instead of identical bridesmaid dresses in the wedding. BMbridal provides varieties of the styles of bridesmaid dresses to choose, which is cater to the bride's preference.
Traditionally, the brides usually will have all the bridesmaids wearing the same bridesmaid dress in the wedding, which will pursue for a consistency of style. The bride herself most often will choose and decide on the dress style, colour, and length for all the bridesmaids. But these days, the brides are very open minded and will have the bridesmaids to come together and make a decision on the bridesmaid dress or dresses. After all, the bridesmaids will be most likely to pay for their own dresses and the bride would respect the bridesmaids' choice and the budget. At the same time, BMbridal.com provides a great deal of the styles of the bridesmaid dresses at the reasonable price. BMbridal has a-line, mermaid and sheath in silhouette as well as v-neck, halter, sweetheart and off the shoulder in neckline. The brides and the bridesmaids will find their favorite style at site.
There would be so many options on dress to choose from when it comes to choosing the perfect dresses for the bridesmaids. To make it much easier, the bride may want to choose a basic colour for the wedding theme. Then the bridesmaids will be asked to choose their favourite shade to blend in with the color theme. In modern days, we sometimes see a trendy and a unique mismatch of colors. At BMbridal.com, the bridesmaids will find more than 34 colors for the bridesmaid dresses and it is very easy to find the color to match the wedding theme.
The most important thing is that the bridesmaid dresses should complement with the bride's wedding dress and even if they are of different styles with each other. You can visit the bridesmaid dresses online stores BMBridal.com. And you will find out the various designs, style, or colors to match the wedding theme and to complement the bride's wedding dress.
These days, the weddings are becoming more and more casual and the brides will follow their own minds and choose their personal preference rather than sticking to tradition. BMbridal store provides hundreds of fashionable, beautiful and exquisite bridesmaid dresses, which is the best choice.
About BMbridal.com
BMbridal is an online company, specialized in bridesmaid dresses. With hundreds of fashion essentials and unique fashion insight, this site is the best place to find trend-led bridesmaid dresses at affordable prices. BMbridal is your top resource for perfect bridesmaid dresses.
Media Contact
Company Name: BM Bridal Co., Ltd.
Contact Person: Drue Fitzgerald
Email: Send Email
Phone: 1-510-598-5158
Address:4982 Bayview Dr
City: Stockton
State: CA
Country: United States
Website: https://www.bmbridal.com