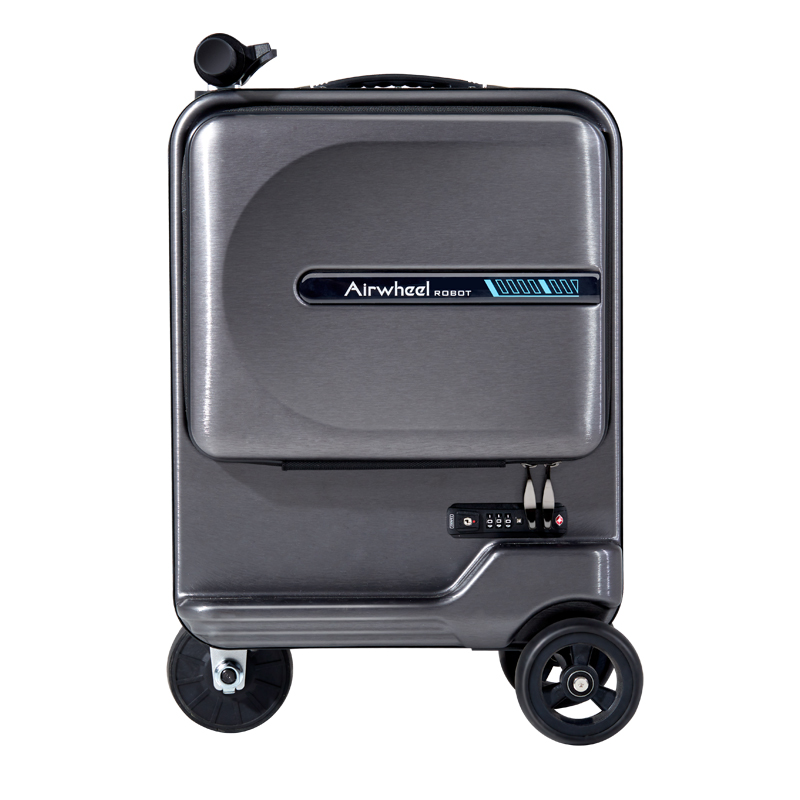 "Airwheel mini – The riding luggage is lightweight, and can easily convert from motor to pull-behind use."
With a smart suitcase like the Airwheel SE3mini, will you give up the holiday because of the reason that you are too tired to travel and choose to stay at home? Riding SE3mini will make the journey no burden.
Different from the traditional suitcase, Airwheel SE3mini Modobag has two modes to switch between: traditional towing mode and smart riding mode. The switching between the two modes is very simple. Just press the telescopic switch at the corner of the suitcase and adjust height to ride. The height of the pole can be easily operated, and even the elderly with smart equipment can easily play around.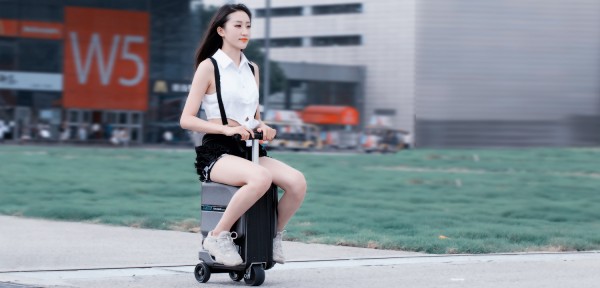 In the riding mode, Airwheel SE3mini smart luggage is mainly driven by the front motor wheel, and the speed can reach 8km/h. Facing large facilities such as airports and stations, it can make up for the lack of suitable transportation tools and make the journey less tiring and stay away from weight-bearing trek. The SE3mini is specially reinforced with two sets of whole aluminum alloy frames, which can fully bear the weight of the rider and ensure the baggage inside is intact. The load can reach 100kg.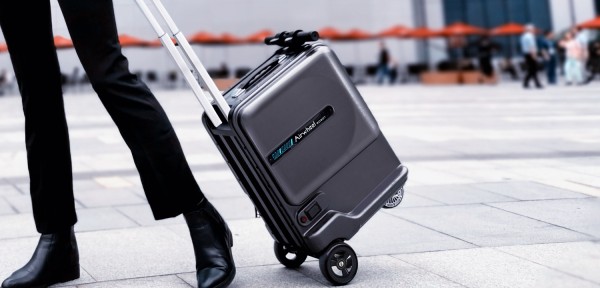 The riding pole is equipped with a LED, which can view the remaining power, speed and other information. It is also designed with electronic brakes, which can be quickly braked to avoid collisions. It is also safe to ride, and there is also a smart brake light at the rear of the SE3mini in the riding mode to remind the passersby.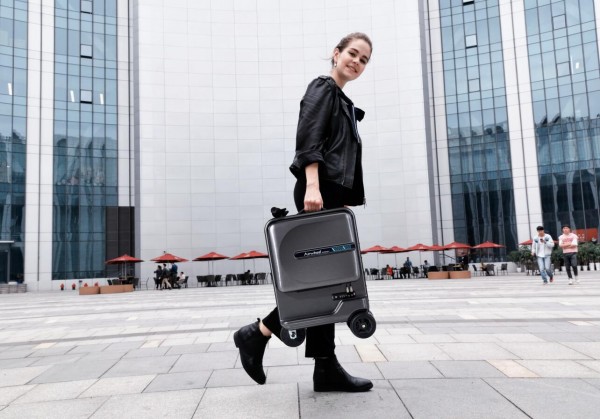 It is not enough to realize the zero burden of the journey. Airwheel believes that the smart riding suitcase SE3mini scooter suitcase can bring more convenience to the journey. Therefore, the cabinet is also designed with a USB charging port, so that the portable electronic device such as a mobile phone or a tablet can be immediately replenished with power.
Media Contact
Company Name: Airwheel Holding Limited
Contact Person: Jonas
Email: Send Email
Phone: +32 106 133 24
Country: Belgium
Website: https://www.airwheel.net/home/product/h3s