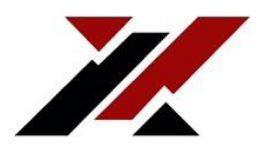 The New York Exchange Coin (NYE) is a coin which algorithm is built on X13 with its own blockchain and explorer (explorerscan.io) and has great features which includes owning a masternode, staking and also encryption.
Distinctive Features of NYE Block chain
The NYE is capable of making higher transaction volume than its counterpart – Bitcoin.
Merchants get faster confirmation times, while still able to wait for more confirmations when selling more priced items.
Encryption Allows securing your wallet, required to enter your password before spending NYEs. Provides protection
Mining: Miners awarded certain amount of new NYE per block. The NYE network is therefore scheduled to produce 40M (million) NYEs, which is "2 times as many currency units as Bitcoin.
Open Source: The project released under the open source license which gives you the power to modify, and copies the software and to distribute modified copies.
The software is released in a transparent way allows independent verification of binaries and their source code.
Developers General information, list of NYE services and exchanges.
NYE Forums Advantages of NYE Over Other Cryptocurrencies
NYE offers numerous advantages over many other crypto currencies. These advantages are listed below:
• NYE is an anonymous and fast digital currency It is a community-driven network
• The improved version of NYE runs on PoS 3.0, offering enhanced security and efficiency
• Its transaction fees are incredibly low
• Its Bitcoin 0.10x core promises an updated model of the Bitcoin core versions
• NYE allows and encourages everyone to join its growing network community including social networks like Twitter, Facebook, Reedit, Discord, etc.
• Its development team is very responsive, accessible and active
• Since it launched, its profitability has never been in doubt, offering investors greater chances of getting even richer.
NYE is unique and with its features and advantages, you can own a master node which comes with great benefit and steps of how to own a master node and how it operates, its functionality, benefits are fully available on our NYE whitepaper here: https://nyecoin.io/img/NYEWhitePaper.pdf.
Media Contact
Company Name: New York Exchange Coin
Contact Person: Tolen Marie
Email: Send Email
Country: United Kingdom
Website: www.nyecoin.io