2K recently released all-decade legendary teams and new classic teams joining the iconic basketball franchise via Twitter. Here are the current all-decade teams and new classic teams in NBA 2K20. Follow u4gm.com for more information on NBA 2k20. At the same time, it also sells cheap NBA 2k20 mt coins, with full inventory and fast delivery to help you enhance the game experience.
All-Decade Teams
The 1980s: Michael Jordan, Magic Johnson, Larry Bird, Moses Malone, Kevin McHale
The 1980s All-Decade team will feature Michael Jordan. The 1980s version of MJ was a shoo-in to make the 1980s squad as that decade was perhaps Jordan's finest in terms of pure point production. 'His Airness' averaged over 30 points four times prior to the 1990-91 season.
The 1990s: John Stockton, Michael Jordan, Scottie Pippen, Karl Malone, Hakeem Olajuwon
The 1990s All-Decade team will have Michael Jordan and Scottie Pippen. It is no shock that MJ's best teammate during all six of the Bulls NBA Championships joins him on the 1990s All-Decade roster. Pippen spent 12 years with the Bulls (as a player) and that stretch included 11 consecutive seasons in a Bulls uniform from the 1988 season to the 1998 season. Over his 12 years with the Bulls Pippen averaged 17.7 points, 6.4 rebounds and 5.3 assists per game.
The 2000s: Allen Iverson, Kobe Bryant, LeBron James, Tim Duncan, Shaquille O'Neal
The 2000s, NBA superstar Kobe Bryant heads the team from the noughties, alongside a range of other NBA greats, including fellow Laker Shaquille O'Neal. Allen 'The Answer' Iverson makes his first All-Decade appearance as does Spurs legend Tim Duncan. Finally, there is an appearance for the disputed GOAT LeBron James.
The 2010s: Steph Curry, James Harden, LeBron James, Kevin Durant, Dwight Howard
The starting five for the 2010s team, LeBron James joins Michael Jordan in making a second All-Decade team as he features in the 2010s side. Golden State three-point king Steph Curry and Rockets point machine James Harden also make the cut, as does new Brooklyn Nets recruit Kevin Durant and Dwight Howard, of the Memphis Grizzlies.
NBA 2K20 Six New Classic Teams
2002-03 Phoenix Suns FT. Shawn Marion & Stephon Marbury
The 02-03 Phoenix Suns didn't have Steve Nash, but these Suns featured some great talent in All-Stars Stephon Marbury and Shawn Marion and Rookie of the Year Amare Stoudemire.
2006-07 Washington Wizards FT. Gilbert Arenas & Antawn Jamison
The Wizards are a showcase for Gilbert Arenas, who averaged 28.4 points and 6.0 assists per game that season. While in D.C., Arenas averaged 25 points per game and also set Washington's franchise record for points in Washingtons' overtime victory over Kobe Bryant and the Lakers with 60 on December 18, 2006. Caron Butler and Antawn Jamison each averaged more than 19 points per game, making for a fun, offensive-minded group.
2009-10 Portland Trail Blazers FT. Brandon Roy & LaMarcus Aldridge
Portland Trail Blazers lost in the first round of the postseason in six games to the Suns. This was the last year in which Brandon Roy was able to perform at a peak level, averaging 21.5 points, 4.7 assists and 4.4 rebounds per game. Who knows how good the Portland Trail Blazers could have been with Brandon Roy had he not gotten hurt. It might have been the beginning of a long run of contending teams in Rip City.
2013-14 San Antonio Spurs FT. Tim Duncan & Kawhi Leonard
Leonard had his breakout performance with these Spurs as they downed the Miami Heat's Big Three. Kawhi Leonard won his first Finals MVP with a line of 17.8 points, 6.4 rebounds, 2.0 assists, 1.6 steals and 1.2 blocks per game. Tim Duncan, Manu Ginobili, and Tony Parker were the other key figures in the Spurs' fifth championship.
2013-14 Los Angeles Clippers FT. Chris Paul & Blake Griffin
If ever there was a team that seemed like a group that should have accomplished more, it was the LA Clippers of 2013-14. With All-Star players Chris Paul and Blake Griffin leading the way and DeAndre Jordan grabbing every rebound in sight. They're joined by sharpshooter J.J. Redick and Sixth Man of the Year award winner Jamal Crawford. The Clippers were a force.
2015-16 Cleveland Cavaliers FT. LeBron James & Kyrie Irving
Cleveland won its first-ever NBA championship with an incredible 3-1 comeback in the NBA Finals against the 73-win Warriors. LeBron James, Kyrie Irving, Kevin Love, J.R. Smith, Tristan Thompson and the group that shocked the Golden State Warriors in the NBA Finals.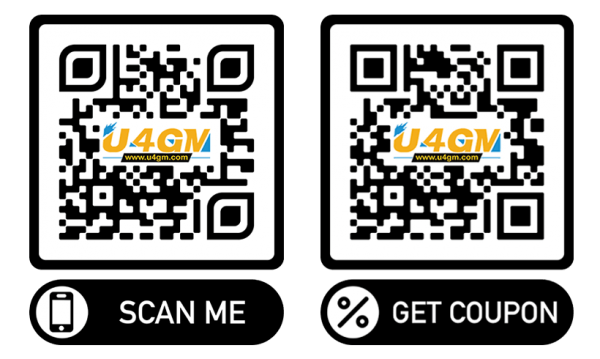 Follow u4gm.com for more information on NBA 2k20. At the same time, it also sells cheap NBA 2k20 mt coins, with full inventory and fast delivery to help you enhance the game experience.
Media Contact
Company Name: Coolyou LLC
Contact Person: Jim Kens
Email: Send Email
Phone: (608) 501-0593
Country: United States
Website: https://www.u4gm.com