The Phoenix Based Rock Band Is Hitting The Ground Running In The Music Industry By Bringing The Old Classic Rock Into Modern Rock Music To Give Maximum Entertainment To Lovers Of Good Music.
Phoenix, AZ – 16th August, 2019 – Undecided Youth, a high energy rock band based in the heart of Phoenix, Arizona in the United States is proving to be the best up and coming rock band in the country. The band recognized the need and demand for an elevated rock experience and decided to create unparalleled elegant classic rock vibes that combine the 70s rock with modern rock music. Undecided Youth's self-titled EP is available on all online music platforms.
Undecided Youth is a band that started in October of 2015 and has been performing at local functions, shows and other public places in Phoenix, Arizona. The band won the Operation Rock Star 2017 and Alice Cooper's 2018 Proof Is In The Pudding contest they opened for Alice cooper and Johnny Depp of Hollywood vampires with Joe Perry from Aerosmith and blue oyster cult. The zeal of the band members to realize their true potential and their extreme work ethics brought the band out of nothing to a band that has hundreds of thousands of online streams, downloads and followers within a short period. Undecided Youth band is a model of marketability and a force to reckon with in the music industry.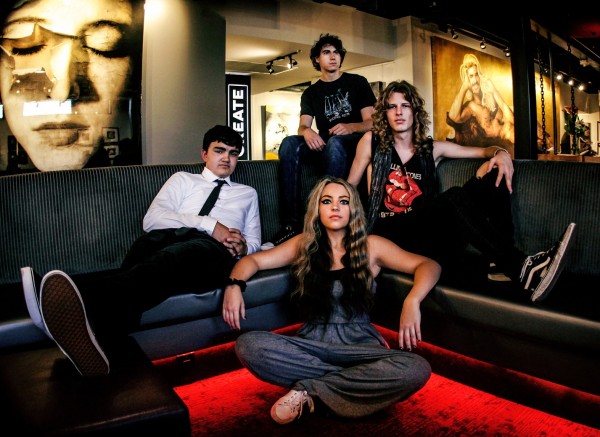 "Our music is inspired by 70s classic rocks and we decided to blend it with the modern rock. Everybody wants a taste of classic rock vibes and we are poised to bring this entertainment to the doorsteps of every fan of good music around the world," said one of the band members while discussing the visions and objectives of the band. We're looking to do bigger things with our music by reaching out to people and give them the best of music they desired," he added.
Undecided Youth is a band of a group of teenagers with great musical skills and potentials. They are amazing kids that have decided to take on the whole world to showcase what they have to offer. The band is determined to do something more solid in the music industry and craves to bring maximum entertainment to the doorstep of his fans.
For more information about Undecided Youth, visit:
https://m.youtube.com/watch?v=EFqc3GuS_Lw
https://m.youtube.com/channel/UCmR8uMWXlitDlFB4HzM9lBQ/videos
https://www.iheart.com/artist/undecided-youth-32451953/?autoplay=true
https://m.facebook.com/undecidedyouth/
Media Contact
Company Name: Undecided Youth
Contact Person: Media Relations
Email: Send Email
Country: United States
Website: https://m.facebook.com/undecidedyouth/