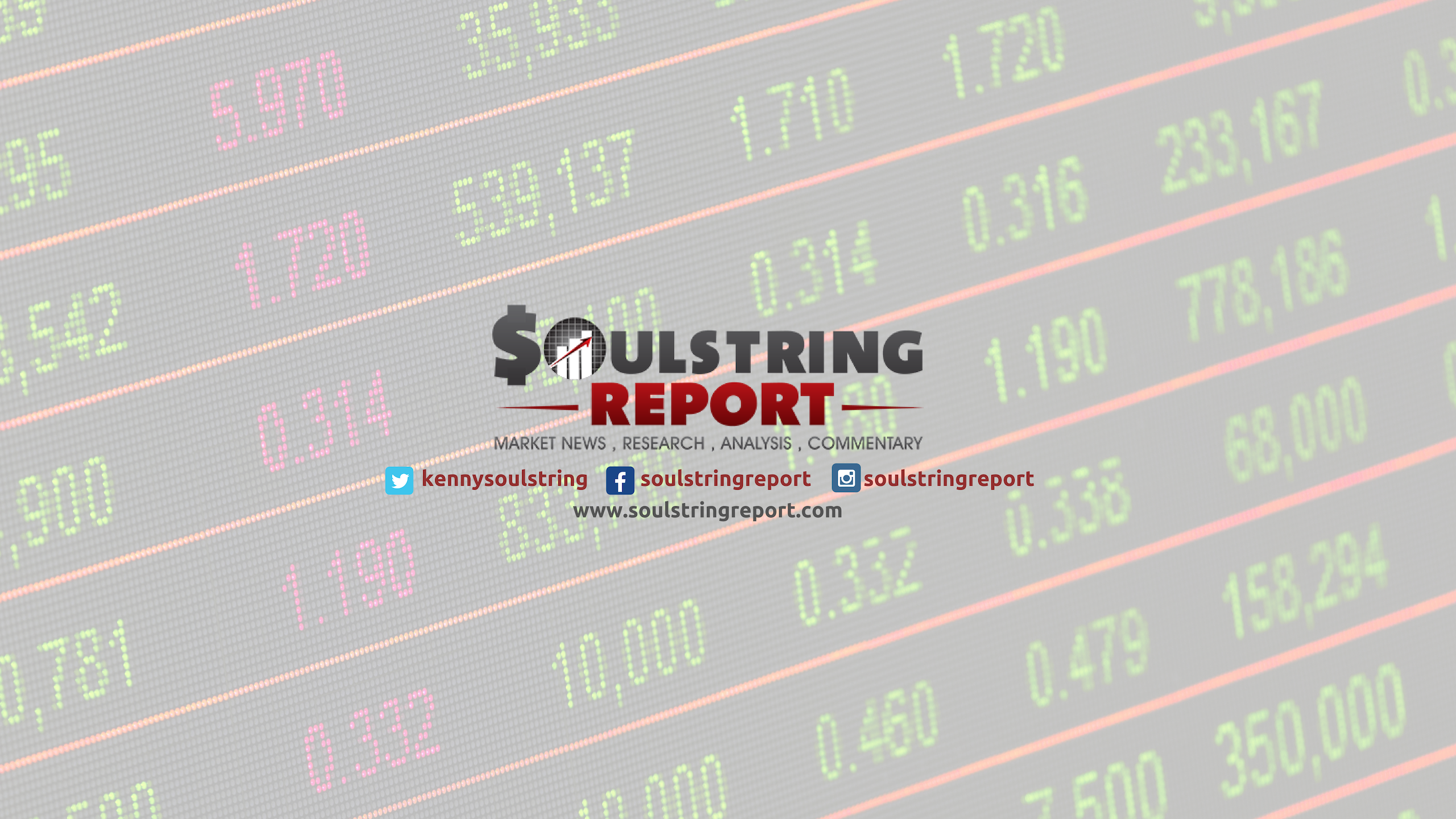 ICOx Innovations getting noticed by showing expertise to design, build and manage digital currencies so organizations can grow their businesses through the creation of their own digital currency. Most recently, Blockchain Research Institute ("BRI") has released its case study on RYDE Holding's KODAKOne Image Rights Platform.
ICOx Innovations Inc. ("ICOx") (TSXV and OTCQB: ICOX) again finds itself in the digital currency headlines. This time, the good news comes through its client RYDE Holding's Inc.
On Tuesday, ICOx, which designs, builds and manages digital currencies so organizations can grow their businesses through the creation of their own digital currency, announced that the Blockchain Research Institute ("BRI") has released its case study on RYDE Holding's KODAKOne Image Rights Platform. RYDE Holding's Inc. is the creator and operator of the KODAKOne Image Rights Management Platform. Followers of ICOx should recall that in July, RYDE announced that the platform had generated its first-ever revenues.
The revenue-generating milestone for RYDE, combined with the favorable coverage within the case study, helps to position them well to benefit from their more than 22 customers that are live on the KODAKOne Post-Licensing Platform. RYDE is further gaining traction from its recently announced partnership agreement with Image Protect, which they say could add an additional 75 new customers on the KODAKOne PLP in the coming months.
On Tuesday, RYDE continued their momentum, this time from being a part of the BRI case study, titled, "Changing the Still Image Marketplace on the Blockchain," which is currently available to BRI members, but will become part of a creative commons catalog in December of this year.

Video Link: http://www.youtube.com/embed/f1qaxIJhXNE
A Case Study That Shows The Relevance Of ICOx Innovations Platforms
The BRI coverage of RYDE Holding's may further validate the ICOX business model. BRI is a Toronto-based think-tank that allows organizations to realize the new promise of the digital economy. Further, they are a respected organization that researches and explores the strategic implications, applications, and challenges of blockchain in business, government, and society. The group covers roughly a dozen different industry verticals and examines the impact of blockchain on corporate management, from human resources and marketing to finance and operations. One of the goals at BRI is to offer practical insights into the blockchain and digital asset sector that will guide its members in achieving success.
The case study, which was released in June of this year, focuses on the numerous solutions the KODAKOne platform provides to the photography market. In particular, the research shows the platforms unique use case for blockchain technology as well as the planned use of the KODAKCoin, its own digital currency.
Don Tapscott, Co-Founder and Executive Chairman, BRI, said of the study, "This case study explores in detail the way blockchain can be used to help content creators actually profit from their creative work with the new Internet of value. It details how KODAKOne's platform works, its key features, and how it enables photographers to maximize the value of their intellectual property. We're pleased that BRI members will be able to benefit from these detailed, practical insights and case studies."
Jan Denecke, CEO of RYDE Holding, was proud to be covered, saying, "We were extremely honoured that the BRI picked KODAKOne to focus their case study on the "Still Image Marketplace on the blockchain. I have the utmost respect for the work that both Don and Alex Tapscott and their team have been doing within BRI and their exploration of blockchain technology and its strategic implications for business, government, and society."
And, for ICOx, the study may serve as yet another validation of the company's vision and business model. Bruce Elliot, President, ICOx Innovations, noted, "The release of this case study is very significant as it places KODAKOne as a leader in the image economy – a market that is projected to grow to $4.5 billion by 2021." He added, "KODAKOne Post-Licensing Platform (PLP) is producing daily revenues for their clients and is well on its way to be part of this industry growth."
Great News For RYDE, Other ICOx Clients Expected To Follow Suit
While RYDE took the headlines on Tuesday, ICOx is actively developing additional client platforms. Cathio Inc. is one of those clients for whom ICOx is building a branded currency platform designed to blend seamless payments with community engagement. The ICOx developed platform is intending to provide Catholic organizations with a payments platform that aligns with Catholic values and offers tools to increase donations and connect with both local and global Catholic communities.
Cathio, a subsidiary of ICOx, recently announced additions to its Board of Advisors that include former Senator Rick Santorum (former US Republican Presidential candidate) and Ambassador Jim Nicholson (former US Ambassador to the Holy See – Vatican). Also, during the second quarter, ICOx announced memorandums of understanding for four customer engagements and guided toward adding additional customers through Cathio over the coming quarters.
Two other partnerships include deals with BitRail and FreedomCoin. Both projects are gaining development momentum, with significant progress made toward integrating their regulated blockchain payment platform for stablecoins. Also in July, ICOx announced the granting of additional money transmitter licenses and live testing of its end-to-end blockchain payment platform, which can add to the momentum of the project's growth.
The BitRail opportunity has the potential to be substantial in size, and through their first signed customer, FreedomCoin, can help deliver a significant near-term growth opportunity by serving a community of 4.7M registered users that transact more than $650M annually. The increasingly popular conveniences facilitated by FreedomCoin could allow it to become one of the most retail-transacted cryptocurrencies in the US in the next 12 months. Also, in the mix, ICOx is expected to generate revenue from development fees, integration fees, management fees, and a potential equity interest in the venture.
Branded Currency Is Creating An Enormous Market Opportunity For ICOx Innovations
The planned implementation of branded digital currencies is no longer a secret, with both JP Morgan and Facebook already detailing some of their plans to implement the asset. The good news for ICOx and its investors is that there are only a small handful of companies that currently have the technical expertise to create a comprehensive branded currency platform. And, ICOx Innovations is one of them.
Notably, and an asset as well, ICOx is one of the only publicly traded companies providing the services needed to develop a branded currency infrastructure, which is an important factor in an industry mired by misrepresentation and potential fraud. As a publicly-traded company, ICOx is transparent, compliant with regulatory changes, and files regular updates in support of its operating activities.
Also, in sharp contrast to some of the digital currency development teams that are interested in developing coins to reap quick profits, ICOx is a legitimate branded currency development team that is supported by an experienced management group that has the expertise needed to create robust blockchain infrastructure platforms for both digital wallets and digital currencies. Thus, when comparing an ICOx branded digital asset, or comparing ICOx to the companies that build them, it's important to keep a significant distinction in mind. Some development teams create coins, but, … ICOx Innovations develops, integrates, and creates unique blockchain and branded currency platforms designed to implement long-term digital solutions and strategies for its clients. That's a big difference.
At this point in its growth cycle, ICOx is putting the pieces of a comprehensive growth strategy in place. And, as more clients come on board and with additional case studies getting published that validates their work, ICOx Innovations should be able to increase its growth momentum going forward. In a branded digital currency market that is expected to become a multi-billion dollar market opportunity within the next decade, one thing should be noted… ICOx Innovations, today, is in the right sector, at the right time, and is doing the right things to help secure their future in this potentially lucrative sector. ICOx Innovations is definitely a company to watch.
Media Contact
Company Name: Perceptive Advisors
Contact Person: Kenny Soulstring
Email: Send Email
Phone: 305-766-3421
Address:7441 Wayne Ave.
City: Miami Beach
State: Florida
Country: United States
Website: https://www.soulstringreport.com/