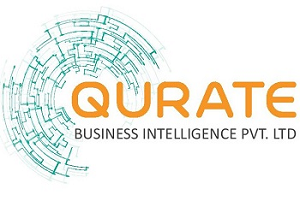 "Qurate considers itself as strategic business partner of every client. Our intent is to collaborate with you on this quest for knowledge that will not only differentiate your business in the market but also chart out new pathways for growth. We deliver co"
Household Appliances Market by Product (Refrigerator; Air Conditioner & Heater; Entertainment & Information Appliances; Washing Machine; Cleaning Appliance; Cooktop, Cooking Range, Microwave & Oven; and Others) and Distribution Channel (Supermarket & Hypermarket, Specialty Stores, E-Commerce, and Others): Global Opportunity Analysis and Industry Forecast, 2018 – 2025
The global household appliances market was valued at $501,532 million in 2017 and is projected to reach $763,451 million by 2025, growing at a CAGR of 5.4% from 2018 to 2025.
Household appliances can be classified into three categories‐major appliances or white goods, small appliances, and consumer electronics. Major appliances are large home appliances used for regular housekeeping tasks such as cooking, washing laundry, food preservation, and others. They are generally equipped with special connections such as electrical, gas, plumbing, and ventilation arrangements, which limits the mobility of these appliances around the house. Small appliances are semi-portable or portable machines that are generally used on platforms such as counter-tops and tabletops. Some of the small appliance are air purifiers, humidifiers & de-humidifiers, blenders, clothes steamers & iron, electric kettle & coffee machines, and others. Consumer electronics include devices used for entertainment, communications, and home-office activities such as TVs music system and others.
More Information | Get Free PDF Sample Report Now!
https://www.qurateresearch.com/report/sample/RCG/QBI-AMR-RCG-440187
Key players profiled in the report include AB Electrolux, Qingdao Haier Co., Ltd. (Haier), Hitachi, Ltd., LG Electronics Inc. (LG), Midea Group Co., Ltd. (Midea), Panasonic Corporation (Panasonic), Robert Bosch GmbH, Samsung Electronics Co., Ltd., Sharp Corporation (Sharp), and Whirlpool Corporation.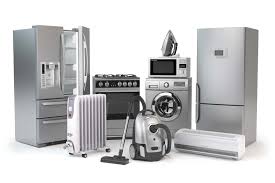 Household Appliances Key Market Segments:
By Product
Refrigerator
Air Conditioner & Heater
Entertainment & Information Appliances
Washing Machine
Cleaning Appliance
Cooktop, Cooking Range, Microwave & Oven
Others
By Distribution Channel
Supermarket & Hypermarket
Specialty Stores
e-Commerce
Others
The key factors driving the global household appliances market are increase in technological advancements, rapid urbanization, growth in the housing sector, rise in per capita income, improved living standards, surge in need for comfort in household chores, change in consumer lifestyle as well as escalating number of smaller households. In addition, inclination of consumers toward eco-friendly & energy-efficient appliances further boost the market growth. Moreover, factors, such as government initiatives for energy-efficient appliances across the U.S. and several EU countries, are expected to facilitate the adoption of energy efficient appliances in the recent years.
The report segments the market based on product, distribution channel, and region. The product segment includes refrigerator; air conditioner & heater; entertainment & information appliances; washing machine; cleaning appliance; cooktop, cooking range, microwave & oven; and others.
The distribution channel segment includes supermarket & hypermarket, specialty stores, e-commerce, and others. The e-commerce distribution channel is expected to witness an exponential growth due to increase in penetration of internet & smart phones and rise of the e-commerce industry. Based on region, it is analyzed across North America (U.S., Canada, and Mexico), Europe (Germany, Spain, the UK, Italy, France, and rest of Europe), Asia-Pacific (China, India, Japan, Australia, South Korea, and rest of Asia-Pacific), and LAMEA (Brazil, South Africa, Saudi Arabia, UAE, and rest of LAMEA).
Check The Best Discount on this Report Here
https://www.qurateresearch.com/report/discount/RCG/QBI-AMR-RCG-440187
The Household Appliances Market Report allows you to:
– Formulate significant Household Appliances competitor information, analysis, and insights to improve R&D strategies
– Identify emerging Household Appliances players with the potentially strong product portfolio and create effective counter-strategies to gain competitive advantage
– Identify and understand important and diverse types of Household Appliances under development
– Develop global Household Appliances market-entry and market expansion strategies
– Plan mergers and acquisitions effectively by identifying major Household Appliances players with the most promising pipeline
– In-depth analysis of the product's current stage of Household Appliances development, territory and estimated launch date
Reason to Buy
To describe define and analyses the Household Appliances Industry centered on product type, application, and region.
To forecast and analyses the Global Household Appliances market at country-level in each region.
To analyze each Sub-market with respect to individual growth trends and its particular participation to the Household Appliances Market.
To strategically profile key players in the Household Appliances Industry and comprehensively analyze their growth strategies
To identify important Household Appliances market Trends and factors driving or preventing the growth of the market.
To examine changes in the Household Appliances Industry for investors by identifying high-growth segments of the market.
To assess competitive progress for example Expansions, risks, brand new services/products launches, and acquisitions in the Household Appliances Industry.
For Enquiry OR Any Query? Ask to our Expert Here
https://www.qurateresearch.com/report/enquiry/RCG/QBI-AMR-RCG-440187
Media Contact
Company Name: Qurate Business Intelligence
Contact Person: Nehal Chinoy
Email: Send Email
Phone: +919881074592
Address:Runwal Platinum, Ramnagar Colony, Bavdhan
City: Pune
State: Maharashtra
Country: India
Website: www.qurateresearch.com