RuiBTC (RB token) is not just an exchange, it is also an ecology that can guide people to participate in the blockchain industry.
Singapore – 19th September, 2019 – Block news invited Liam Xu, a partner of RuiBTC(RB token), a new exchange, as themain speaker to bring us a new AMA. The host of this event is Thiago Fang, Commercial Director of Block News.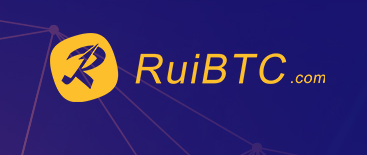 The following is a sharing record (edited by editor):
Moderator: I am Thiago Fang, Block News Air Class host. Block News is a well-known blockchain media in China. It has a number of popular brand columns. The in-depth interview article is also recognized by the industry. Online and offline events are also held regularly.
Next, please welcome our guest speaker Liam Xu, co-founder of the RuiBTC exchange.
Liam Xu: Good evening everyone, I am Liam Xu, co-founder of the RuiBTC exchange. I am very happy to be able to communicate with you on Block News today.
Let me give a simple self introduction now. I personally joined the blockchain industry in 2015. At that time, I was lucky. I met several friends in Beijing who are familiar with the blockchain technology. I started to study technology and started to make a small one. The blockchain was self-media and later became popular in 2017. After that, I met with the current partners of the RuiBTC exchange and core members, and formed our own team. We have also been doing blockchain projects and products throughout the industry. In a word, I am an old leeks in this industry and have experienced two rounds of currency. thank you all.
Moderator: Ok, thanks Liam Xu, let's start talking about today's topic.
The highest peak exceeded 10,000 people.
Moderator: RuiBTC as a rising star Many people are still not very familiar with, please briefly introduce the growth path of RuiBTC.
Liam Xu: As for the questions of our host, before I introduce some of the basics of our RuiBTC exchange, I want to present a set of data to everyone. In the Southeast Asian market, our exchange's parent company has piloted mainstream currency transactions in 2018. Later, it opened a separate business operation group in China. In two months, the number of registered users exceeded 50,000, and about 30% of them were overseas, mainly from Southeast Asia. The average daily activity has reached 3,000-5,000 people, and the peak period exceeded 10,000.
Many of our RB token exchange team members are from the old leeks in 2015 and 2016. There are also some quantitative team members who have been transformed from traditional finance. Of course, there are also senior executives of some excellent IT companies in China and internationally. People form the team of our current RuiBTC exchange.
Many of our team members have previously quantified this in the traditional industry, mainly to do some global securities markets and derivatives. Therefore, our team is very familiar with and understands the stocks of the global market, US stocks, NASDAQ, European stocks and so on.
Based on the structure of our team, our entire team is familiar with trading in mature markets. Similarly, we are going to be the exchange and want to make a better user experience and a safer transaction. All Because our own team is very familiar with the entire market, so we will stand on the user's point of view, taking into account some of the user's interests, to iterate the product, to improve the user experience.
Young and wanna do things
Moderator: RuiBTC's team is very powerful, so what is the difference between RuiBTC and other exchanges?
Liam Xu: In fact, everyone's overall impression of RuiBTC should be young and will do things. Yes, we really like to do things, and every time we do things, we have been recognized and supported by the majority of community users. The RuiBTC exchange has been iterated many times since its inception, and then we have been achieving our products with a basic principle of "user-centric, community-oriented".
In our company, in order to enhance the user experience, we require all partners and senior management teams to take turns to act as exchange customer service. The main purpose of this is to make things that enhance the user experience and let everyone get A perfect user experience. At the same time, we put forward high requirements for technology. We first created a "semi-automatic + partial manual review" system, which is different from other exchanges. Even in the middle of the night, we can withdraw coins in a short time. It greatly facilitates the user's purchase and sale transfer requirements.
Moderator: Some people say that RB token relies on IEO. What is the current development status and follow-up plan of IEO on RuiBTC(RB token)?
Liam Xu: I want to say that this point is a bit less objective and a bit less accurate. In fact, RuiBTC broke out in this wave of market, I think there is a reason. Before this wave of market, the RuiBTC exchange has accumulated a long time of user accumulation, product accumulation, technology accumulation, resource accumulation and other aspects of accumulation, which is an effect of superposition.
As far as we are concerned, we have just presented a set of data, it is indeed a huge user group and transaction volume, just saying that this market has picked up, let us wait for such an outbreak. Regarding the IEO, the overall IEO status of RB token is indeed a relatively stable state. It will follow the rhythm of some high-quality projects, and the platform currency RB is bound to do zero-cost purchase, lock new innovation. Plate.
We have not launched a new IEO project, not that we stopped the IEO model. Just because we haven't dug or found some projects that make us feel particularly satisfied and quality. This is why we recently released a program called "Stars. Super Nodes". Its main purpose is to bind more quality communities and continue to use its various resources to find high-quality and huge development space for the majority of exchange users. High quality blockchain project.
It is also more important that our entire team has an independent selection mechanism when selecting and screening projects. It is also because this selection mechanism has brought us some high-quality blockchain projects. These block projects Brought a lot of investment income to our platform users. I think this piece is also related.
Launched the "Stars. Super Nodes" program
Moderator: Liam Xu just mentioned that RuiBTC has to have new actions. RuiBTC's "Stars. Super Nodes" plan, please briefly introduce the "Stars. Super Nodes" program.
Liam Xu: Yes, we have recently launched the "Stars. Super Nodes" program and the Community Partner Program. In fact, these two things are complementary to each other. First of all, the purpose of the "Stars. Super Nodes" program is to combine our super nodes with a professional perspective and some of their own standards to select enough high-quality blockchain projects for the majority of users to better present to everyone.
After the launch of this program, it has already reached strategic partnerships with several well-known investment institutions and dozens of well-known communities in mainland China, Hong Kong, and the United States. There are also many good investment institutions and communities that are applying for nodes.
In addition, I will add a few more points. The first priority of our "Stars. Super Nodes" program is to select enough high-quality blockchain projects for the majority of investment users to achieve a hundredfold project effect. Hundreds of times are reflected in three aspects: We hope that our users will achieve a hundredfold increase on the existing basis, the transaction volume will increase by 100 times on the existing basis, and the platform currency price will increase by 100 times on the existing basis.
Moderator: What kind of background was initiated by RuiBTC's "Stars. Super Nodes" program?
Liam Xu: What does this "Stars. Super Node" plan say? In fact, the most fundamental should be the original heart of our "user-centered, community-oriented". I believe that everyone should know that RuiBTC has always insisted on giving back to the community and sharing more of the exchange income with everyone. We are in the beginning, and then hope to dig out more high-quality blockchain asset projects, so we initiated This "Stars. Super Node" program.
The "Stars. Super Nodes" program includes a total of ten Genesis nodes and 56 core nodes to implement a dynamic phase-out review system. For the creation node, we will make a round of adjustments before October, and then only go out. For the core nodes, we will regularly absorb a batch and maintain a dynamic balance. All nodes in the "Stars. Super Nodes" program are officially certified nodes. For these nodes, we will pay a handling fee + platform currency rebate reward for the user traffic brought by the key incubation project. The platform coin rebate part is not higher than 75% of the fee income, guaranteeing the repurchase deflation; in addition, we will select the market hot quality items, according to the user RB daily average position / the whole network RB daily average position as the quota allocation ratio, We will give a 50% discount to purchase and new users. We will give priority to the users in the authentication node community. At the same time, we will give the leader of the certification node the title of "node partner" and give it exclusive project sponsorship.
In order to realize this "Stars. Super Node" program, in addition to some high-quality projects recommended by well-known institutions and communities, we also accept some high-quality projects that our community friends independently recommend. In the final analysis, the main purpose of the establishment of this "Stars. Super Node" program is to hope to select enough high-quality blockchain projects to present to our vast investment users.
Moderator: RuiBTC pays great attention to users, so how to become a super node in the "Stars. Super Node" program?
Liam Xu: The RB token exchange has developed so far and has indeed achieved some good results. However, behind this transcript, I feel that the greatest credit comes from the support and trust of the community. In order to live up to the support and trust of the majority of investment friends, we launched this "Stars. Super Node" program to find more quality project assets, and then give back to the community of investment users.
Regarding the super node, our words in this issue are biased towards orientation invitations. But we also don't reject some high-quality investors, and then come from the recommendation, we will conduct an internal selection. If it is OK in all aspects of the selection, we will announce it to the public in the form of an announcement.
Moderator: The "Stars. Super Node" program also has strict requirements for sponsorship projects. For example, it cannot be broken in a short period of time. In addition to strict review, what other measures does RuiBTC have to ensure that the project is not easy to break?
Liam Xu: In line with the principle of full trust in the professionalism of SuperNodes, we will open up some rights to SuperNodes, including SuperNodes which can regularly recommend some quality projects to the RuiBTC platform. In addition, the super node recommends that this project eventually pass the internal audit of our platform, and this super node will also get some corresponding incentives.
For those super nodes that have successfully recommended high-quality projects after the launch of RB token, they can also hold some large-scale events and summits with the RB token platform, and some brands also promote these brands.
First, we will use internal evaluation mechanisms to select some outstanding projects with potential. That is to say, this project is good enough that we will be able to put on this blockchain asset. Such a quality project is actually not easy to break. Even if it is broken, it is more likely to be a return and exploration of value. It is completely A market behavior.
In addition, if you want to talk about blockchain asset investment, the risk is still quite high, so I hope that the majority of community investment users and friends pay attention to investment risks, and try to invest in the areas that they can.
Moderator: Through the "Stars. Super Node" program to screen high-quality projects, then what is the plan for RuiBTC for the rhythm of the currency?
Liam Xu: At present, our "Stars. Super Nodes" program is actually looking for more potential blockchain projects with potential. In addition, we also welcome community friends to use this method of self-recommendation. Therefore, if community friends have some good quality projects, they can directly give us feedback. On the one hand, we are actively collecting, evaluating and reviewing quality projects. On the other hand, based on the schedule of our entire operation, we combine these two dimensions to make a rhythm arrangement.
Moderator: Ok, that's all of my interview. Thank you very much for the wonderful sharing, Liam Xu. Then I will enter the free questioning section. Please ask questions one by one.
Questioning
Question 1: I would like to ask the plan of development both in China and overseas.
Liam Xu: Our RuiBTC(RB token) is not just an exchange, it is also an ecology that can guide people to participate in the blockchain industry. At this stage, RuiBTC will be more focus on the domestic market, especially in the major southern provinces, where the potential of the traffic is huge, education and missionary work will be carried out, bringing the concept of blockchain spirit and digital currency to more people.
In the next phase, we will expand the markets in the US, South Korea and Southeast Asia. Because several of our early investors have their own network of contacts in these countries, which will better assist us in the rapid completion of RuiBTC in other countries. We expect to establish US nodes, Korean nodes, and around us in the first half of 2020. The Singapore office is better expanding its market in Southeast Asia.
Because our team is very global, many members have overseas work experience, and there is no difficulty in cooperating with overseas project parties. We will try our best to support the needs of overseas project parties and ensure that they know more about their customers and market transactions. We emphasize that "the exchange is the service party of the project side", and we can provide many customized services that other transactions can't do for the needs of the project side.
Question 2: Super nodes only accept capital? Can an individual or media act as a node?
Liam Xu: Our group of super nodes, the main target is the token fund and the community. This group is not open to the media yet. However, there are some special professional, excellent individuals or media friends who can also recommend it through self-recommendation, and we will take it into consideration in the follow-up.
In response to this question raised by our community friends, I will add the specific criteria and plans of our second issue of "Stars. Super Nodes". The detailed plan will be announced in the form of an announcement. Thank you.
Moderator: Well, if there is no other question, our AMA will end here. Thank you, RuiBTC Exchange and Mr. Liam Xu, I wish the RuiBTC Exchange can become the leader in the industry.
About RuiBTC(RB token) www.ruibtc.com:
RuiBTC As a rookie in the field of digital currency exchanges, RuiBTC has been attracting attention since its launch and has been called the dark horse of the exchange industry by many insiders. According to public data, it has more than 50,000 registered users in more than two months.
Media Contact
Company Name: RuiBTC
Contact Person: Peter
Email: Send Email
Phone: 0065 6878 6878
Country: Singapore
Website: https://www.ruibtc.com/