RuiBTC Digital currency: the four functional panels are strong and eye-catching. They are leading the road in innovative and creative of currency exchange, RuiBTC currency exchange has created new awesome function.
Singapore – 20th September, 2019 – A year ago, FCoin, the currency trader known as the "indiscriminate", stirred the pattern of digital currency exchanges with the new game of "transaction is mining". A year later, there was another exchange company to come to the market.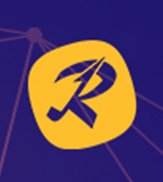 It is RuiBTC Digital currency (Ruiyuan Exchange).
As a rookie in the field of digital currency exchanges, RuiBTC Digital currency has been attracting attention since its launch and has been called the dark horse of the exchange industry by many insiders. According to public data, it has more than 50,000 registered users in more than two months.
So, what exactly is the RuiBTC exchange?
Since the begin of Bitcoin, the virtual currency has been in existence for ten years, during which a variety of virtual currency exchanges were born. Some are good and some are bad.
According to Coinmarketcap data, now, there are already more than 20,000 digital currency exchanges around the world. However, there are a number of problems such as "high on-coin fee, low security and stability, poor service experience, and poor service quality".
RuiBTC Digital currency came out of the way and solved these problems well. It can bring customers the ultimate experience, stable security and superior service, and become the world's leading bitcoin virtual currency financial service provider.
RuiBTC Digital currency has positioned itself as a new generation of innovative crypto-asset financial service providers, and hopes to provide financial-grade crypto-equity transactions and asset management services to global users through independent research and development of decentralized Bluehelix managed clearing blockchain technology.
Liam, a partner ofRuiBTC Digital currency, also said in an interview with the media: "Many small exchanges have poor security and poor user experience. Caton, stolen money often occur, and some exchanges even cut projects. They are cancers of industry development and must be eradicated. Industry development needs to be cleaned up."
The blockchain's field, the exchange area, under the "strong enemy", the new exchanges lacked a first-mover advantage, and faced huge challenges in many cases.
However, Liam and his team are full of confidence now and in the future.
The core team of RuiBTC is from the world's top Internet and financial companies, including top companies such as Google, Tencent, Baidu, Alibaba, Barclays and Societe Generale. It has a rich background in global finance, blockchain and internet.
RuiBTC Digital currency has also been widely recognized by the government and the community. As the leader of RuiBTC, Liam has participated in the China (Xiamen) Blockchain Energizing Entity Industry Summit Forum, which has given unique insights into the development of the entire industry and RuiBTC.
If the development of RuiBTC occupies the best of time, location, and people, then the capital investment will undoubtedly make it even more powerful.
RuiBTC Digital currency has successively won a number of joint ventures in China and overseas, including: Bitblock Capital, Founders Fund, Byzantine Capital, Feiya Capital, and Brock Capital. In addition, RuiBTC and domestic top-notch currency media, such as Hunting Cloud Finance, Mars Finance, Golden Finance, and the world of coins all have deep cooperation.
Since its launch, the RuiBTC has been operating for more than two months, attracting a lot of people.
The RB launched on September 2 is the equity certificate of the RuiBTC trading platform itself, with a total amount of 2 billion, and will never be lost. RB holders can enjoy equity appreciation, platform revenue rebates, supervision, voting and other rights. Among them, the team accounted for 18%, 60 months of linear unlocking, which will be managed by the professional team of the transaction.
It is worth noting that community rebates account for 32%. This is the RuiBTC innovation way, specifically after the choosing, the user traffic to the cooperative community and key incubation projects is given a fee plus platform currency rebate reward.
Some users said that he tried to use too many exchanges APP. Although RuiBTC Digital currency is an new exchange company, it is worth relying on. In particular, its established advance payment mechanism established an investor protection fund to set up "double insurance" for user transactions. In the future, they will actively participate in the RuiBTC activities and strive to get community rebates.
In addition, RuiBTC Digital currency also gives trading users special benefits from time to time, a variety of rewards and prizes, etc., also popular with users.
It has to be pointed out that although it has only been available for more than two months, the RuiBTC has a clear plan and a clear functional structure.
In addition to the USDT and BTC trading zones, RuiBTC Digital currency will set up the ALT zone, also known as the GEM. In the ALT zone, trading pairs in the base currency of other competing currencies, such as the AT chain asset and AT trading pairs, are placed.
RuiBTC Digital currency will also select several strong public-chain projects to carry out in-depth binding cooperation, invite them to open corresponding trading areas on RuiBTC, and jointly incubate new projects on the ecological chain of the public chain with Ruiyuan Exchange.
In the future, after the development of Ruixin's own public chain RUICHAIN, in the ALT zone, RuiBTC will combine the current popular cross-chain gameplay, and issue some tokens that have been landed on ETH in the RUICHAIN,main chain for RuiBTC. Station trade. Converting ERC20 tokens to tokens that conform to RUICHAIN technology features consumes RB as a GAS fee.
RuiBTC Digital currency will develop functions such as contract futures in the future, and connect to the contract futures sector of a major exchange. Attract more users by bundling several KOLs in the bargain trade and RuiBTC's own quantitative management team output. It is planned to open quarterly contracts, perpetual contracts, and CBBCs in addition to the opening of mainstream currency leverage transactions.
In addition, RuiBTC Digital currency will also launch a wealth management zone and an IEO zone.
The wealth management zone will provide a variety of current and regular wealth management products including USDT, BTC and ETH, and provide different profit rates according to the redemption preparation period.
RuiBTC's self-operated market-making team will adopt quantitative arbitrage and other strategies to ensure the stable and value-added of user assets under the premise of controlling risks. All mainstream currency wealth management products are guaranteed by RuiBTC.
At the same time, RuiBTC Digital currency will screen a number of mature projects with stable prices and great potential, open up the corresponding wealth management products, and at the same time, open the application channel for the wealth management products project, welcome other projects to contact.
In the IEO area, RuiBTC Digital currency will screen the hottest projects on the market at regular intervals, and will be able to purchase RBs based on the user's platform RB positions.
The exchange will also invite high-quality projects to start the currency IEO. While conducting a round of fund raising, the project party is required to pay a full market guarantee to ensure the project price rises steadily.
At the moment, there is fierce competition between exchanges, so some people think that small and medium-sized exchanges have no chance. Actually it is not.
RuiBTC Digital currency is a good example of this. With its strong capital and talent strength, it has become a strong competitor in the digital currency exchange industry in a short time.
RuiBTC Digital currency strives to change the status quo of the industry and is committed to providing a highly liquid, high-security, high-efficiency trading environment, and to do things for the entire industry.
"Since you have chosen a distant place, you will only care about the wind and rain." I believe that with the passage of time, RuiBTC will definitely have a better development.
About RuiBTC Digital currency (www.ruibtc.com):
RuiBTC As a rookie in the field of digital currency exchanges, RuiBTC has been attracting attention since its launch and has been called the dark horse of the exchange industry by many insiders. According to public data, it has more than 50,000 registered users in more than two months.
Media Contact
Company Name: RuiBTC
Contact Person: Peter
Email: Send Email
Phone: 0065 6878 6878
Country: Singapore
Website: https://www.ruibtc.com/