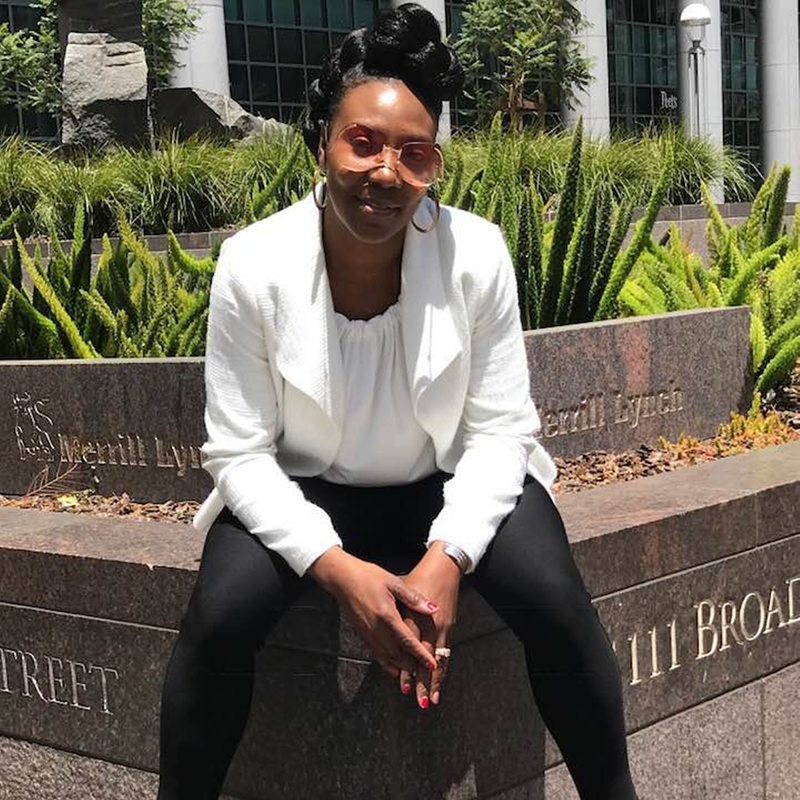 Karwanna D. is a Business Growth Strategiest who specializes in helping small business entrepreneurs grow their business.
She's an Author, Business Coach, Motivational Speaker, Wife and Mother from the San Francisco Bay Area. As a first-generation college grad Karwanna D. has her B.A. in Mass Communications, an M.S. in Business and an international Diploma in Photography.
Karwanna is the CEO She's Got Goals, LLC, a Small Business Consulting firm designed to help minority women. She's also the owner of a Multimedia Production firm called Big Mouth Productions.
With more than 12 years of business experience, she has become a local success role model to many. Karwanna has been the recipient of multiple grants and awards and has been recognized in several publications for her business success.
Karwanna went from a struggling business to landing multiple 5-6 figure government contracts for her small business, which is what helped her to succeed for over 12 years as a small business.
Government contracts is a program designed to help disadvantaged business owners build capacity so that they are able to compete in a more competitive market place. These are contracts have been set aside and earmarked specifically for small business groups that have been traditionally marginalized.
These groups include women, minorities, native americans, disabled vets, members of the LGBT group and others.
In 2017 Karwanna launched She's Got Goals business consulting and mentoring program, where her greatest passion is to assist entrepreneurs with the fundamental basis of starting & growing a business for success.
Her premiere service is teaching women and minority small business owners how to gain sustainable, consistent income by landing 5-6 figure contracts with government agencies.
She has developed a streamlined process to helping small business owners position and qualify their business to land government contracts and to help them successfully navigate the entire contracting process.
Karwanna has been a Keynote speaker at several events around the globe, including the Hour of Power-Women's Empowerment Business Network, Get On FIRE and many other events around the topic of Entrepreneurship & Business Growth Strategies.
To book Karwanna to speak at your event or live video training, send an email to bookKarwanna@shesgotgoals.com
She offers a free Government Qualifications Checklist for those who are interested in learning what they need to have to get started doing business with government agencies. If you're a small business owner and you haven't found a way to get sustainable, consistent business income or regular paying customers then this is for you.
You can download a copy of the FREE checklist at Bit.ly/TrillionDollarChecklist
Once you have downloaded the FREE Checklist, to get started with the Trillion Dollar Government Contracts Accelerator program, schedule a call at Calendly.com/ShesGotGoals/ContractsDiscovery
Download Full Press Release
Media Contact
Company Name: Shes Got Goals
Contact Person: Karwanna D.
Email: Send Email
Phone: 888-694-6446 ext 1
Address:1390 Market St. Ste 200
City: San Francisco
Country: United States
Website: www.ShesGotGoals.com