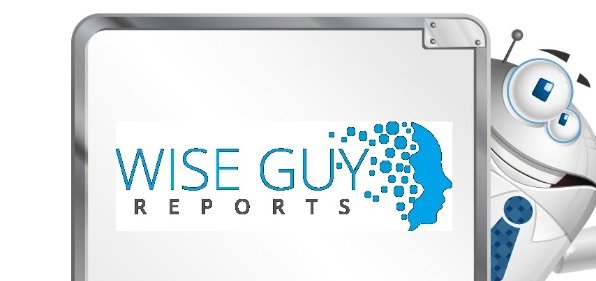 The notable feature Spine Surgical Devices Market report is, it has been summarized with market dynamics such as drivers, restraints, and opportunities.
According to the latest report added in the online repository of Wise Guys Report (WGR) the Global Spinal Surgical Devices market is all set to touch US$ 12.5 Billion by 2025 reflecting a healthy CAGR within the forecast timeline on 2018 to 2025.
Spinal surgery is an orthopedic surgical procedure for vertebral fixation also known as spinal fixation. It aims at reducing or correcting vertebral mobility to ensure minimal damage to the spinal cord and spinal roots. The surgery stabilizes the vertebral bones and spinal joints to reduce spinal pressure and provide pain relief caused by certain spinal conditions such as spinal instability, herniated discs, bone spurs, scoliosis or spinal tumors.
The increased market growth of spinal surgical devices globally can be attributed to acceleration in technological advancements contributing to better medical procedures, inclination toward Minimally Invasive Spinal Surgery (MISS) procedures and spike in spinal deformities in the current population either due to geriatric issues or posture issues among young professionals. As opposed to open spine surgery, minimally invasive surgical procedures for spines can be faster, safer and take lesser recovery time.
Try Free Sample Report @https://www.wiseguyreports.com/sample-request/4420415-global-spine-surgical-devices-market-professional-survey-report-2019
Spinal surgical devices have gained more popularity as specialized solutions for surgical procedures and are made to fit the demands of medical professionals. With a wider spectrum of treatment available for spinal deformities and surgeries as opposed to conventional ways, the global spinal surgical devices sale have accrued the required boost. The global spinal surgical devices are expected to maintain a strong hold in the current trend of medical innovations and advancement in
Top key Players
Medtronic
Depuy Synthes (Johnson & Johnson)
Nuvasive, Inc.
Stryker
Zimmer Biomet
Globus Medical
Alphatec Spine
K2M Group
B. Braun
Orthofix International
RTI Surgical, Inc.
Xtant Medical
Wright Medical
Segment by Type
Spinal Fusion Products
Non-fusion Products
Segment by Application
Open Surgery
Minimally Invasive Surgery
Segment by Regions
North America
Europe
China
Japan
Southeast Asia
India
Browse for Detailed research report @ https://www.wiseguyreports.com/reports/4420415-global-spine-surgical-devices-market-professional-survey-report-2019
ABOUT US:
Wise Guy Reports is part of the Wise Guy Consultants Pvt. Ltd. and offers premium progressive statistical surveying, market research reports, analysis & forecast data for industries and governments around the globe. Wise Guy Reports features an exhaustive list of market research reports from hundreds of publishers worldwide. We boast a database spanning virtually every market category and an even more comprehensive collection of market research reports under these categories and sub-categories.
Media Contact
Company Name: Wiseguyreports.com
Contact Person: Norah Trent
Email: Send Email
Phone: +1 646 845 9349, +44 208 133 9349
City: Pune
State: Maharashtra
Country: India
Website: https://www.wiseguyreports.com/sample-request/3792082-global-biotechnology-market-2019-2026