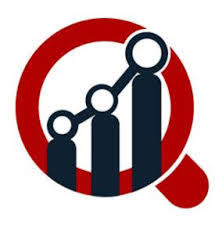 The report by Market Research Future (MRFR) states that the Global Neurorehabilitation Devices Market will be a highly profitable venture in the future, reaching the valuation of USD 2.25 Billion by 2022. The market size is set to expand at a healthy growth rate during the forecast period (2013-2022).
Leading Market Players
Bioness, Inc., Bionik Labs, Bioxtreme, Denecor, Ectron Ltd., Ekso Bionics, Helius Medical Technologies, Hocoma AG, MagVenture A/S, Medtronic, Neuro Style, Rehab-Robotics Company Limited, Rehabtronics Inc, St Jude Medical Inc., Tyromotion, and others.
Free Sample Copy is available here @ https://www.marketresearchfuture.com/sample_request/2210
Driving Factors and Key Barriers
Neurorehabilitation Devices are utilized heavily across the medical fraternity, leading in the growth of the number of players in the market. Based on this, the neurorehabilitation device market has been manifesting a fiercely competitive landscape, with the leading players holding more than 50% of the total market share. This reflects the issues associated with the entry of new entrants into the niche market. Few leading players in the field are St. Jude Medical, Hocoma and Medtronic, who are constantly innovating their product offerings for retaining their dominance. Continuous technological innovations along with some groundbreaking developments in brain research domain gives an impetus to the expansion of neurorehabilitation facilities across the globe. Furthermore, the companies are constantly on their toes when it comes to take advantage of the opportunities outlining the market, by offering better products. Besides, a barrage of key technologies like Internet of Things (IoT), robotics and nanotechnology are being embraced by the companies for elevating the appeal of their product portfolio
Market Opportunities
Technological Advancements
The therapy for the treatment of neurorehabilitation is undergoing massive change on account of incorporation of robotic and computer electronic devices. As time progresses, more sophisticated and advanced rehabilitation orthotic devices are being created for supporting the movement of patients. Moreover, robots helping with upper limb training, brain computer interfaces and apparatus for transcranial magnetic stimulation are few advances, technology-wise, which will present numerous growth opportunities to the neurorehabilitation devices industry.
Market Segmentation
The global market for neurorehabilitation devices is segmented on the basis of product, application and end-user.
The types of products in the global market include wearable devices, neuro-robotic devices, brain computer interface, and non-invasive stimulators among others.
The applications of neurorehabilitation devices are found in stroke, spinal cord injury, brain trauma injury, schizophrenia, Parkinson's disease and cerebral palsy among others.
The end-users in the market are hospitals, cognitive care centers, clinics, and research institutes among others.
Regional Outlook
The regions among which the Global Neurorehabilitation Devices Market is currently thriving include Europe, Asia Pacific, North America and the rest of the world (RoW).
Leaving behind the competition in the global neurorehabilitation devices market is the region of North America region, accounting for a substantial share. Europe and Asia Pacific follow suit, accounting for the second-largest and the third- largest shares, respectively.
The market in North America is rising at an exponential rate owing to continuous technological innovations paired with the surging prevalence of neurological disorders. Other factors promoting the growth of the market include the presence of well-established healthcare infrastructure, along with the increasing awareness regarding the benefits of neurorehabilitation devices.
The Europe market for neurorehabilitation devices is predicted to expand at a significant CAGR over the review period, on account of favorable initiatives by the government. Moreover, proliferation of healthcare industry resulting from the resurging economy will most likely foster the market growth in the coming years. Among all the countries, Germany will be the leading market, contributing massively to the ongoing growth, in terms of revenue.
The market for neurorehabilitation devices in Asia Pacific region has manifested into a highly gainful one backed by a number of factors. Growing number of opportunities offered by the continually advancing healthcare infrastructure in the region has done wonders for the overall growth of the market in recent years. Countries like India, Japan and China are at the top, in terms of adopting neurorehabilitation devices. Moreover, the region is characterized by the burgeoning geriatric populace which have a beneficial impact on the market, as elderly people are prone to various neurological diseases. Apart from this, the neurorehabilitation devices market in China is exhibited to grow at a exhilarate pace, on account of the rising number of stroke incidence. In the country, stroke has been leading reason behind disabilities, with at least 2,000,000 people suffering from stroke every year.
Recent Developments
March 2019
The University of Texas, part of Arlington Research Institute is in the process of developing flexible soft robotic gloves, which can be used by the rehabilitating stroke patients using virtual reality gaming. These gloves are being developed by Neuro Rehab VR, which will help stroke patients to go on with their rehabilitation activities in order to regain the function in their hand.
Access the complete report with TOC @
https://www.marketresearchfuture.com/reports/neurorehabilitation-devices-market-2210
Table of Content
1 INTRODUCTION
1.1 DEFINITION
1.2 SCOPE OF STUDY
1.2.1 RESEARCH OBJECTIVE
1.2.2 ASSUMPTIONS & LIMITATIONS
1.2.2.1 ASSUMPTIONS
1.2.2.2 LIMITATIONS
1.3 MARKET STRUCTURE
2 RESEARCH METHODOLOGY
2.1 RESEARCH PROCESS:
2.2 PRIMARY RESEARCH
2.3 SECONDARY RESEARCH
3 MARKET DYNAMICS
3.1 DRIVERS
3.2 RESTRAINTS
3.3 OPPORTUNITIES
3.4 MACROECONOMIC INDICATORS
4 MARKET FACTOR ANALYSIS
4.1 PORTERS FIVE FORCES MODEL
4.2 BARGAINING POWER OF SUPPLIERS
4.3 BARGAINING POWER OF BUYERS
4.4 THREAT OF NEW ENTRANTS
4.5 THREAT OF SUBSTITUTES
4.6 INTENSITY OF RIVALRY
5 GLOBAL NEUROREHABILITATION DEVICES MARKET, BY PRODUCT TYPE
5.1 NEURO-ROBOTIC DEVICES
5.2 WEARABLE DEVICES
5.3 NON-INVASIVE STIMULATORS
5.4 BRAIN COMPUTER INTERFACE
Continued….
Browse other healthcare-related reports
Oral Thin Film Drugs Market – Global Forecast 2023
by Product (Fast Dissolving Buccal Film, Sublingual), by Disease Indication (Opioid Dependence, Nausea & Vomiting, Schizophrenia, Migraine), Distribution Channel (Retail Pharmacies, Hospital Pharmacies, Online Drug Stores), and Region
Needle-Free Injection Market – Global Forecast 2023
By Product (Fillable) Technology (Jet-Based) Usability (Reusable), Type of Medication (Liquid-Based), Site of Delivery (Intra dermal), Application (Vaccination) End Users (Hospitals)
About Market Research Future:
MRFR team has supreme objective to provide the optimum quality market research and intelligence services to our clients. Our market research studies by Components, Application, Logistics and market players for global, regional, and country-level market segments, enable our clients to see more, know more, and do more, which help to answer all their most important questions.
Media Contact
Company Name: Market Research Future
Contact Person: Abhishek Sawant
Email: Send Email
Phone: +1 646 845 9312
Address:Market Research Future Office No. 528, Amanora Chambers Magarpatta Road, Hadapsar
City: Pune
State: Maharashtra
Country: India
Website: www.marketresearchfuture.com/reports/neurorehabilitation-devices-market-2210