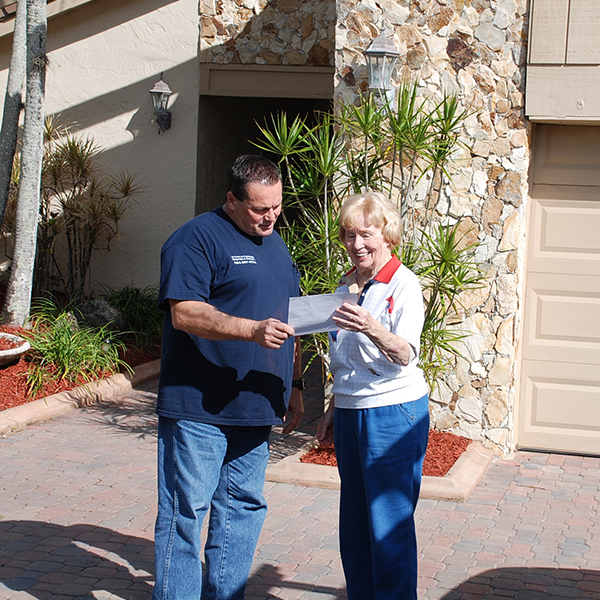 ""All County Air Conditioning works with the philosophy of benefits its clients in every way it can, which is why we created a systematic process of A/C tune-up based on 23 points through the data and experienced we gathered over 35 years of service."
– Joe Sposa (CEO)"
All County A/C summed up its experience of 35 years as a professional AC service provider into a 23 Point tune-up process that increases the performance of air conditioning units to multiple folds.
Summer season is just around the corner, and with it comes the burning heat waves that can have a severe impact on people even if they are indoors. The only line of defense against the scorching heat of summer is the Air Conditioner. However, most of the time, people face issues with their A/C, ranging from not properly cooling the space to stop working all of a sudden. This happens when the necessary A/C tune-up is not done, and the underlying problems hinder its functionality. As a result, people have to spend their days in severe heat and pay for expensive A/C repairs. However, all of this can be avoided with the innovative 23 Point Tune-Up by All County Air Conditioning.
All County A/C has been offering A/C maintenance and repairs for over 35 years and has become well recognized in South Florida when it comes to an A/C tune-up. They have developed a new and highly effective 23 Point Tune-Up procedure that starts with the inspection of the thermostat and then goes all the way to the checkup of all essential components of A/C and also cleaning of mold buildup. This ensures that the air conditioning system keeps working flawlessly throughout the summer season, and their clients don't have to face unnecessary breakdowns.
However, this is not the only benefit that the 23 Point A/C Tune-Up has to offer; its key offering is the enhancement of the performance. A thorough inspection of the primary components of an AC unit helps the technicians of All County Air Conditioning find out where they need to make necessary changes to tune up the AC. This can be anything ranging from changing air filters to cleaning the dirt and mold buildup that suppresses the air. This results in increased efficiency of the machine, which means optimal cooling throughout the season.
Another benefit that people get with the 23 Point AC Tune-Up is the reduction in electricity costs. When the air conditioner is working with full efficiency, it doesn't have to put extra effort into cooling the room, which means energy consumption is relatively lower, resulting in low electricity costs. There are many more benefits of getting the innovative A/C tune-up service ranging from the long life of the machine to getting fresh and healthy air, and so on.
To know more about All County Air Conditioning Repair or to procure their services, visit their website airconditioningbroward.com or contact them via 954-297-9754 for quality A/C Repair.
About All Country Air Conditioning:
All County Air Conditioning, Refrigeration & Heating Company is known for providing excellent customer service. They diagnose any problems one has with their existing system, and if needed, install a new high-efficiency system(s) as well. The company services and offers all brands of equipment according to the needs of the client and their budget. Their service techs are NATE-Certified (North American Technician Excellence) in air conditioning, heat pump, and air distribution, and they receive ongoing education from equipment manufacturers. It is no wonder they are relied on for South Florida homeowners as highly-trained HVAC A/C service technicians providing a higher level of excellence.
Media Contact
Company Name: All County Air Conditioning
Contact Person: Joe Sposa
Email: Send Email
Phone: (954) 297-9754
Address:6843 NW 14th Ct
City: Plantation
State: Florida
Country: United States
Website: airconditioningbroward.com