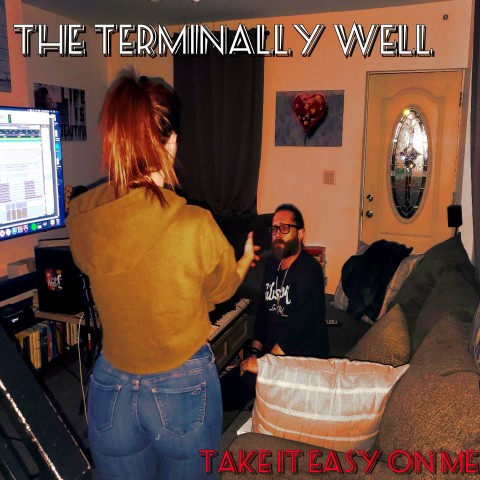 'The Terminally Well' is an American indie rock band that entered the music scene with their debut single called 'Mighty Empires Fall', on November 27th, 2019. The music video was well received by fans especially due to its hilarious content that addresses the late-stage capitalism, seen through the lens of several fallen empires throughout history in a satirical manner – sometimes told from the viewpoint of an addict searching for their substance of choice, in this case, money. It's an electro-blues song that leaves the listener imagining on their own whether they recover or succumb to the addictions. Two weeks later, on December 11th, the band also released their 2nd single "Get through tonight", an equally interesting song with great vocals and overall composition.
The band has now announced the release of their 2nd music video "Take it Easy on me" that will be released on February 14th, 2020 on all major music platforms such as Spotify, iTunes, Amazon, VEVO YouTube. An 18-second video teaser promises another great song from the talented new band. The band was formed by artist Rob Runkle who previously released several album's worth of music as Intense "The Bohemian Pimp" from Philadelphia hip-hop group Schools of Thought (having worked with Questlove and other members of The Roots, 88-Keys, Illmind and Pink, among others).
"Our band is all about original, eccentric and thought-provoking music that makes you question. Our debut song 'Mighty Empires Fall' was a sneak peek into a plethora of ideas we have for our singles and albums releasing in the near future. Watch out for our third single and second music video "Take it easy on me" on VEVO youtube and other music platforms", says Rob Runkle from The Terminally Well.
Listen to the music by the band on Spotify.com.
Watch their videos on YouTube.com.
Media Contact
Company Name: Meaningful Nonsense
Contact Person: Rob Runkle
Email: Send Email
Country: United States
Website: TheTerminallyWell.com