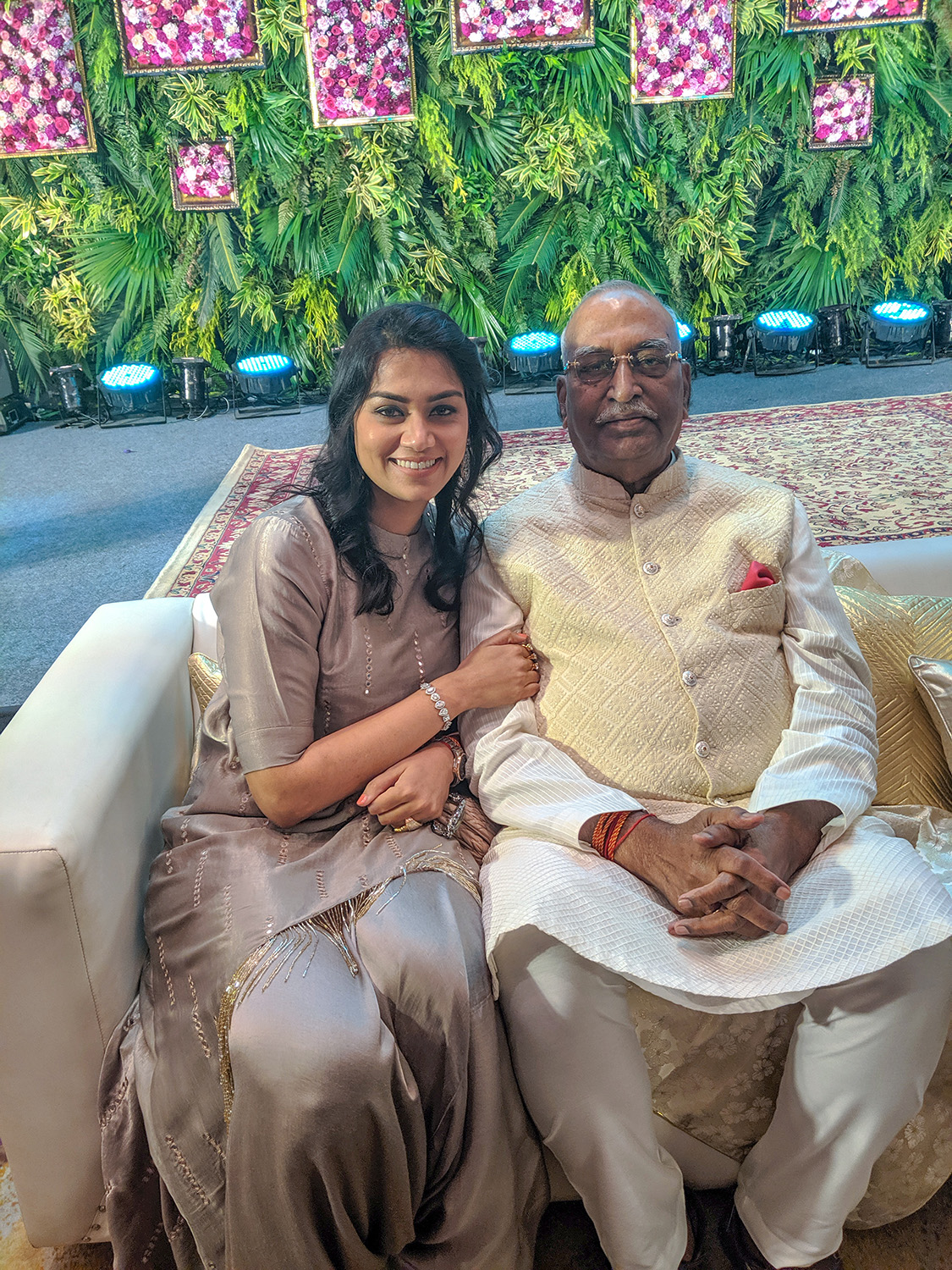 Born to a business family in the small town of Nagpur in India, Ritika Jayaswal studied management and started working in the family business of manufacturing of industrial products. However, this wasn't her true calling and soon after she moved to New York to study fashion at the Parsons School of Design.
Living a life of a New Yorker and maintaining a work-life balance wasn't coming easy. Hence, health, nutrition, sleep and calm took a backseat. She had to figure out a way to get her life in control and so she did. In 2018, she discovered Vipassana meditation, an observation-based, self-exploratory technique of meditation that focuses on deep interconnection between the mind, body and soul. While practicing this form of meditation, she realized how her physical health is closely connected with her inner state of mind.
The practice helped her develop a deep interest in holistic wellness. She decided to venture on her own and wanted to create products that merged external beauty with inner wellness. Upon further exploring this thought, she was introduced to Ayurveda, the sister-science to Yoga which originated in India 5000 years ago. She realized how beautifully the age-old wisdom ties holistic wellness together.
Under the guidance of Baba, her grandfather, a very learned man who is now 86 years old, she travelled to different parts of India and met with many ancient medical practitioners and ingredient cultivators to understand how they work with traditional ingredients to create formulations which truly benefit people.
As a millennial herself, she saw how people today are always looking towards newer, faster solutions ignoring the ancient assets they have. That's when she felt there was a need of bridging the gap between ancient Indian wisdom and western modern science, so that these learnings can be passed onto future generations, with more relevance to today's changing lifestyle.
That's how Nourish Mantra was born – a brand recreating ancient formulations for modern living. Nourish Mantra products are made with nature's finest, ethically sourced, vegan ingredients which are not tested on animals and are focused towards holistic wellness.
Media Contact
Company Name: Oxys Beauty Pvt Ltd.
Contact Person: Priyanka Kalra
Email: Send Email
Phone: +91 98103 97616
City: New Delhi
Country: India
Website: www.nourishmantra.com