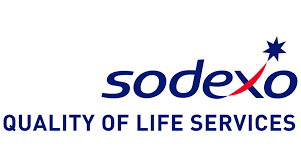 Houston, TX (February 2020) – Sodexo, the world leader in Quality of Life services, today announced that Stephanie Hertzog has been appointed CEO Energy & Resources NORAM. The announcement falls on the heels of the company moving its Energy & Resources (E&R) headquarters to Houston to provide on-site services to extraction industries in North America and Canada, including hospitality, accommodation, site management, security, logistics, transportation, and leisure.
Hertzog joins Sodexo with more than 20-years' experience with Energy and Industrial services organizations. In her most recent position as Senior Vice President with Houston-based Tally Energy Services, she was a founding management team member, responsible for strategy, sales, and marketing, as well as several acquisitions that delivered significant revenue growth. Before that, She held several roles at Exterran as Vice President Sales and Marketing, Vice President Strategy, and Vice President Product Lines.
"Stephanie is the right person to lead our North American Energy & Resources business into the future given her leadership track record and breadth of experience, including the ability to forge major client relationships, leading with innovation, and her commitment to our people and core values," said Simon Seaton, CEO Energy & Resources Worldwide, Sodexo. "We are on a positive growth trajectory, and I am excited to work with Stephanie to deliver the next phase of growth and market leadership."
"I admire Sodexo's foundational strength – its deep history, its culture of excellence, and its passion for quality of life services – and am honored to lead the E&R NORAM division," said Hertzog. "I look forward to tackling the many exciting opportunities and challenges in our markets and, in doing so, continue our tradition of exceeding the expectations of our customers."
Hertzog holds a Bachelor of Science degree in Chemical Engineering from Texas A&M University and an MBA from Harvard Business School.
###
About Sodexo Energy & Resources (Global)
Energy & Resources (40,000 employees in ±35 countries at any given time) ensures safety, comfort, and performance across all of our clients' operating environments. Working and living conditions of employees in onshore and offshore oil and gas, mining, engineering, and construction companies are often extreme. Sodexo safely delivers integrated, innovative services across its clients' value chain (from the office in downtown Houston to a drilling rig in Alaska) and asset portfolio throughout the world. Hospitality, healthy eating choices, accommodation, site management, security, logistics, transportation, and leisure: all services that ensure residents' quality of life, safety, and comfort. While contributing to the development of local communities, our solutions optimize our clients' operational efficiency and ability to attract and retain talent despite cyclical, volatile markets.
About Sodexo Group
Founded in Marseille in 1966 by Pierre Bellon, Sodexo is the global leader in services that improve Quality of Life, operating in 67 countries, Sodexo serves 100 million consumers each day through its unique combination of On-site Services, Benefits and Rewards Services and Personal and Home Services. Sodexo provides clients an integrated offering developed over more than 50 years of experience. Sodexo's success and performance are founded on its independence, its sustainable business model, and its ability to continuously develop and engage its 470,000 employees throughout the world.
Media Contact
Company Name: Sodexo E&R – NORAM
Contact Person: Dana Summers
Email: Send Email
Phone: 334.663.4424
Country: United States
Website: https://www.sodexo.com