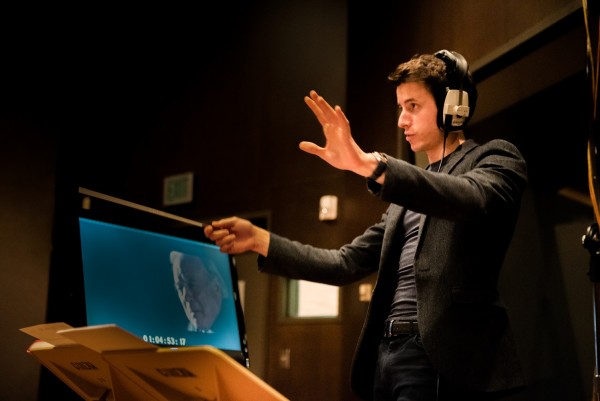 Raphaël Dargent, popularly known as PHAR is a music composer from Paris, based in Los Angeles. He has created amazing soundtracks for films, animations, short movies, and video games. He also owns a studio in Culver City where he spends most of his time writing or recording for his upcoming projects.
"When listening to my music, I would love for people to feel a sense of universality. I am obsessed with the idea that there is a strong bond that transcends everything, whether it is musical genres, the different arts, human connections, or life in general. I have always tried to get as close as possible to that feeling when writing music", says PHAR.
Although PHAR developed an interest in music pretty early in life, he decided to pursue business studies at the age of 18, which pushed him away from music for a while. It was only when he got into the ESSEC business school in Paris for studying Masters in Management and Entrepreneurship that he realized he had to follow his passion for music for which he needed to commit fully. As soon as he got his degree, he applied to the USC screen scoring master program in LA and got awarded the Harry Warren scholarship to come and study in Los Angeles. This is when his American film music journey began.
"Being a huge fan of cinema and music, it was only natural for me to start looking for films I could score. It started with a short movie then another then a commercial and so on… I soon found myself composing some music for the French presidential campaign of Emmanuel Macron in 2017 and scoring for a theatre released feature film before even graduating", says PHAR.
After graduating, he got further opportunities to work with a number of talented directors, enjoying the perks of recording orchestras and live musicians in Los Angeles. He also co-wrote the music for the film 'Two', directed by Emre Okten which made it to the Oscar's eligibility list for 2020.
PHAR recently won the award for Best Music at the New Orleans Black Film Festival for his work on Code Switch (directed by Sigin Ojulu) and was nominated for best sound at the international fashion film festival of La Jolla for his work on Azalys.
Know more about PHAR on his official website and follow him on instagram.
Listen to all music by PHAR on Spotify.com.
Media Contact
Company Name: PHAR
Contact Person: Raphaël Dargent
Email: Send Email
Country: United States
Website: www.phar.world