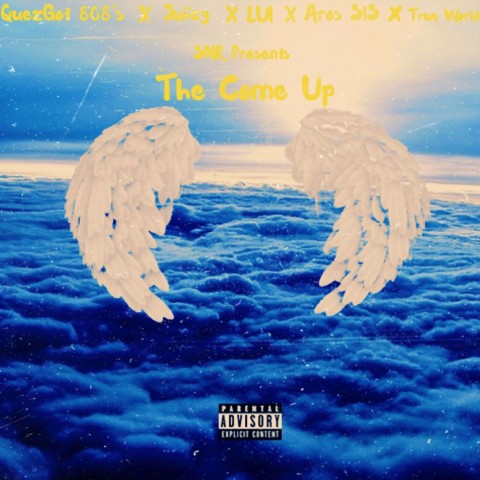 Sanqez Rashad Rosemond aka QuezGot 808's is a 20-year-old producer and songwriter from the USA, who garnered great response in 2019 for his debut album titled "The Come Up" featuring five songs titled Juiicy-Slow Motion, Lui-Uptown, and Lui-On my Wave, among others. The album featuring various artists is perfect for anyone who loves Hip Hop and Rap music, with catchy beats and hard-hitting lyrics. His album was released in the USA and UK.
QuezGot 808's was born in South Carolina and moved to Florida as a kid. In the beginning of his Jr year, he picked up his first copy of Fl Studio 12 where he started to learn how to make beats. After 6 months of hard work and dedication, he was ready to use the skills he learned to make his dreams a reality. QuezGot 808's started to network with artists such as Bigg Zachh, Jay Fredo, SparkDoroz, Yhb Noah and others. After producing several songs he released his first Album titled "The Come Up". The Ep" featured artists Juiicy Lui, True World and Aros Sls.
Growing up, QuezGot 808's was highly inspired by artists like Southside and Nard & B. "Southside inspired me to just have catchy high-hats & Nard & B inspired me to have more ambient sounds on my tracks", says QuezGot 808's. He further adds, "I want to convey different aspects of life through different artists that I produce for everybody has a story."
QuezGot 808's worked relentlessly for about 2 years to fully understand how to produce music and make a living on what he loves to do. Talking about those times, he says, "I remember the first time when I trying making a beat. Looking back it was so bad and at the time I thought it was a hit and that's a good thing because it shows I'm progressing over time."
QuezGot 808's has created an independent label called SNR, through which he releases his own music and also provides a chance to talented new artists to launch their music.
Media Contact
Company Name: SNR
Contact Person: Press Executive
Email: Send Email
Country: United States
Website: open.spotify.com/artist/7xIyZTSIDqP2Qbrm32Cuwm