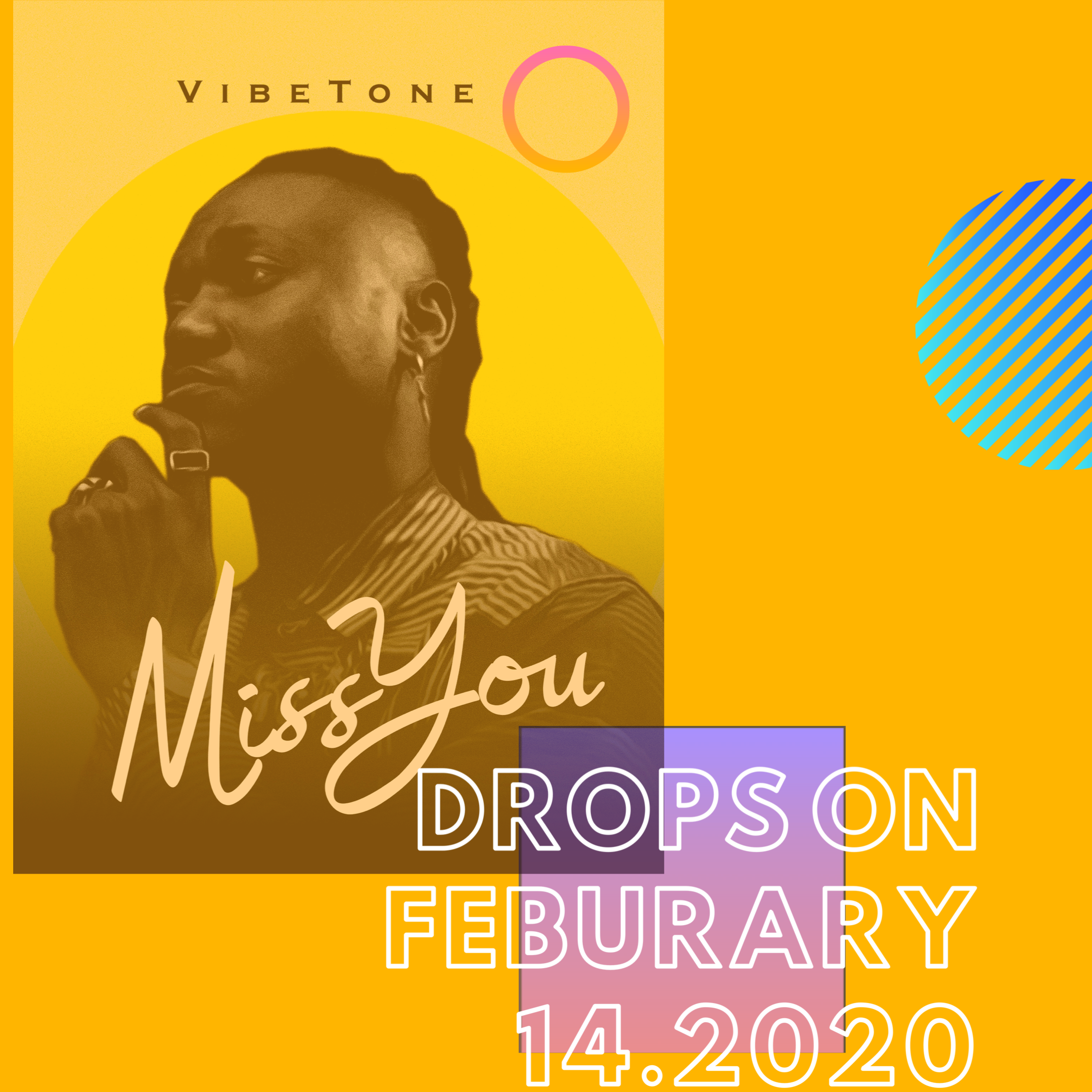 February 13, 2020 – Nigerian prodigy artist Vibetone (@vibe_tone) will soon be out with his new single, "Miss You". The single will be available this Valentine's Day on February 14 and will appeal to fans of Afrobeat/Afrofusion and music lovers from the US, UK, Nigeria and all over the world.
"Miss You" is specially written for all those who have, at some point in life, felt the absence of their loved ones for any reason. The track has been produced by DXL Da Beat, and portrays the singer's present emotions in lyrical lines such as "when you no dey" (the feeling of being without a loved one) and "the lonely night…"
Influenced by the old generation Nigerian classic highlife and Afropop, Vitebone is an emerging sensation on the music scene, drawn to music as an escape from the daily struggles of life.
"Music gives me an escape gate from the struggles of life, making me forget the problems. I want listeners to feel the same effect when they listen to my music," says Vibetone.
Among his recent works is 'Pa Mi', a song in Vibetone's indigenous language, Yoruba, which means, 'Mesmerize Me'. "Pa Mi' is a feel-good, dance song expressing intoxicating love, and has been played on several radio stations. Another work is 'kolomental' released in November 2019, which had 15K streams on Spotify.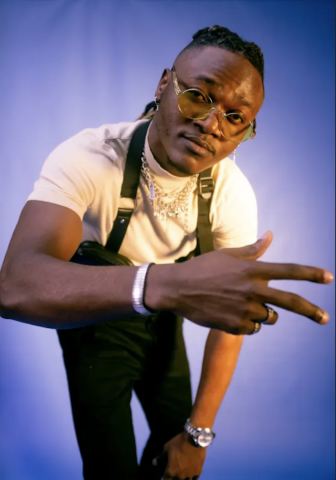 Vibetone feels strongly about the underprivileged, and in a recent interview, spoke of honoring the dead and helping the homeless and the less privileged through collaboration with Bnxcosmetics.com, Eat Well African Cuisine, and others in Newark / Irvington neighborhood in New Jersey.
Growing up in the Ojodu suburb of Lagos, Adeniji Samuel Adedolapo or Vibetone imbibed music of the great Nigerian artists. His influences include Moelogo, Sir Dauda, Burna Boy, and 1da Banton. Vibetone attended the University of Llorin, and holds an MBA from Saint Joseph's University in Philadelphia, USA.
For more information, please visit: https://linktr.ee/vibe_tone
Media Contact
Company Name: VIBETONE
Contact Person: Media Relations
Email: Send Email
Phone: 2672308277
Country: United States
Website: https://linktr.ee/vibe_tone