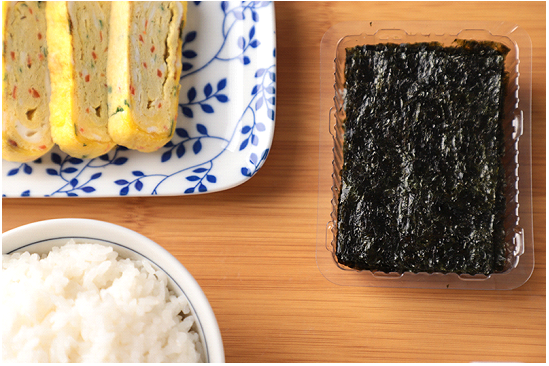 The exports of agricultural and fisheries products in Jeollanam-do (province), Korea has reached a record high last year, with the amount of $452 million. This figure represents a 16.2 percent increase, compared to 2018. Among them, "Gim" (a Korean dried laver) ranked first place in the exports of fisheries products last year and showed its reputation as one of Korea's principal exports. The Korean dried laver is the most popular food for Koreans but is now known as a superfood as well as a treasure of the ocean fill of nutrients for foreign consumers. A variety of nutrients and calories contained in the dried laver are attracting the attention of overseas customers. The treasure of the ocean gets more popular overseas, with the growing demand as a main dish and Hollywood stars eating the superfood as a snack.
Located in Jangheung, Jeollanam-do, Korea, DAERYUK FOOD is a company that continues to grow every year by expanding export routes such as Russia, Thailand, Taiwan, China and Japan. This company also has strived to research and develop seaweed products for about 20 years. This company maintains the best quality of its products by strict selection of seaweed and clean processing. In other words, the company makes every effort to provide customers with delicious and fresh laver products by tightly managing all the manufacturing processes.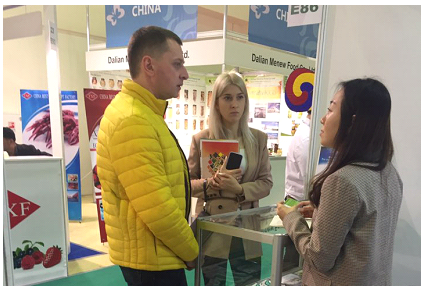 The products provided by this company are enough to catch the eyes of foreign customers: The Daeryuk Traditional Gopchang Laver, which is made of first gathered fresh laver during the year, the Daeryuk Natural Laver, which maximizes the scent of the sea, and Daeryuk Shiitake Traditional Laver, which is mixed with the powder of shiitake mushrooms. DAERYUK FOOD met overseas buyers and consumers at the 27th International Exhibition for Food, Beverages, Food Raw Materials "ProdExpo 2020" on February 10, 2020. The ProdExpo is the largest annual specialized exhibition in Russia and Eastern Europe and is a famous global food exhibition ranked within the top 10 of the world's food exhibitions. It is expected that DAERYUK FOOD will promote the taste of traditional Korean seasoned laver and captivate the taste buds of foreign consumers.
"Korean seaweed received more enthusiastic response than Chinese seaweed," an official at the exhibition said, evaluating that the quality of Korean laver was higher than Chinese Laver. "Various buyers showed interest in our laver products, and there were many buyers who wanted to proceed with future contracts," said a staff of DAERYUK FOOD who attended the exhibition.
Media Contact
Company Name: Daeryuk Food Co., Ltd.
Contact Person: Hyun Jun Shin
Email: Send Email
Phone: +82-61-862-2235
Country: Korea
Website: http://drseaweed.com