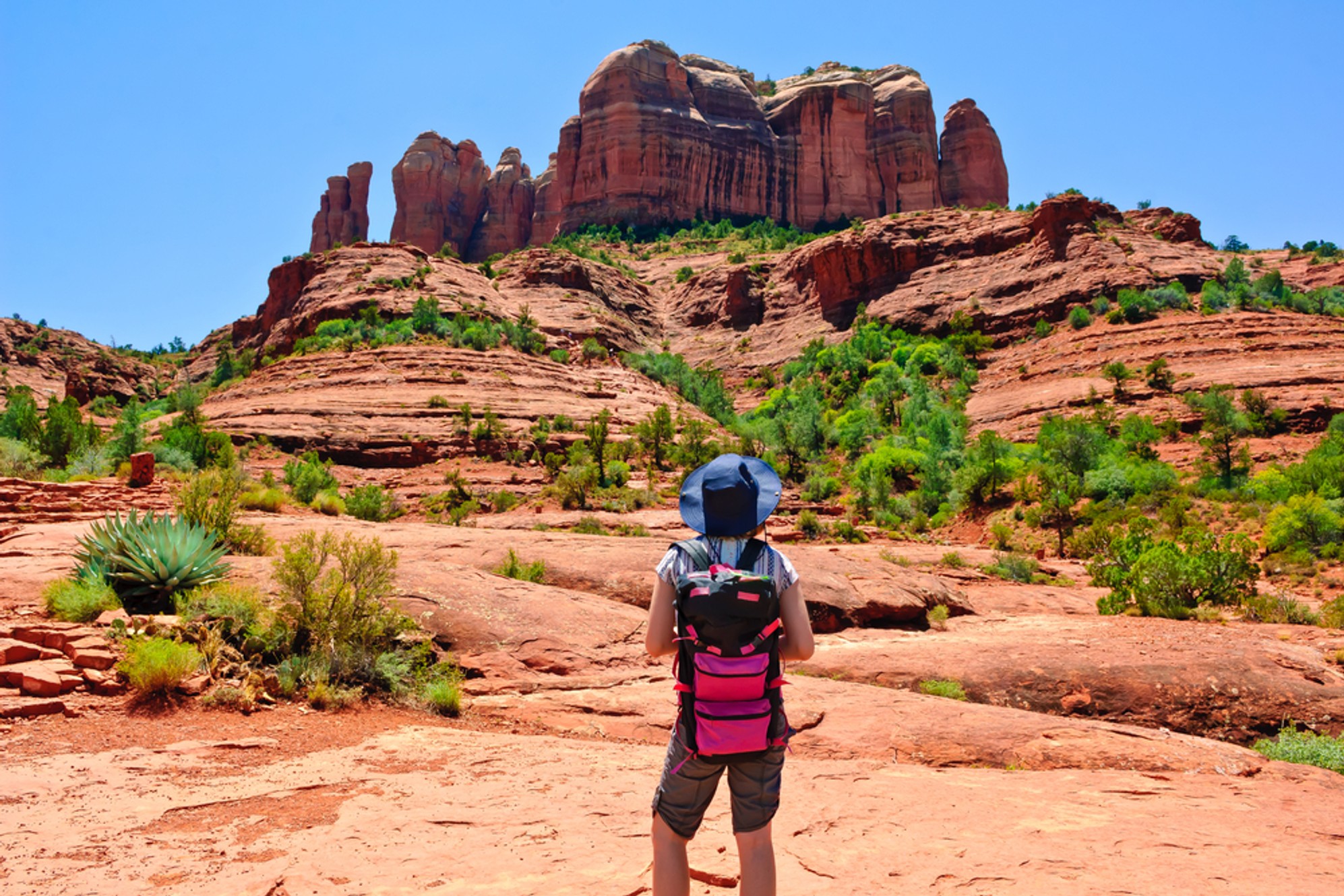 Sedona, AZ – Sedona's Best Visitor's Guide is proud to be a sponsor of the 26th International Sedona Film Festival, marking 26 years of solid support for what has become Sedona's number one annual gala event.
This year's 26th Anniversary Celebration takes place from February 23 through March 1, 2020, and thousands of people will come to Sedona from all over the world to enjoy this wonderful cinematic event.
The festival has become a world-class venue hosting and screening the works of some of the most talented emerging independent producers from around the globe.
The nine-day Sedona International Film Festival takes place the last week of February each year, featuring premieres of more than 160 independent films.
Q&A discussions with filmmakers, free workshops, seminars and panel discussions as well as glamorous evening celebrations throughout Sedona are also part of the all-day events.
The venue has grown over the years to include the Harkins Theater, the Sedona Performing Arts Center and the Mary D. Fisher Theatre.
The Festival has expanded considerably since its inception in 1994.
The now-defunct Sedona Cultural Park came up with the idea to create a fundraising showcase for filmmakers to introduce their movies to the world.
Renowned actors and world-class dancers Donald O'Connor and Ann Miller were the co-honorees for the First Annual Sedona Film Festival
The organizers asked Sedona Best Visitor's Guide/Best of Sedona Productions founder Joey Best along with Laurie Seymour to produce a video tribute honoring the two Hollywood icons that would be shown at the film festival.
Best assumed the role of producer and Seymour put on the director's hat and the women plunged into the project.
However, fate intervened. The Cultural Park organizers' budget dwindled and were about to cancel the Festival all together.
Undaunted, Best and Seymour, deciding "the show must go on," donated 100% of their time and services for two months to complete the project, paying out of their own pockets for laser-video transfers, digital editing, trips to Phoenix and whatever was necessary to make the festival happen.
In April of 1995, Sedona's first entirely digitally edited video tributes were completed and were shown at the First Annual Sedona Film Festival at the Flicker Shack in West Sedona.
From there, the Sedona International Festival has grown every year to become the wonderful event it has become today.
Tickets and program information can be found at SedonaFilmFestival.com or by calling 928-282-7711.
Visit SedonaBest.com for the latest movie reviews throughout the festival.
Media Contact
Name: Joey Best
Company: Sedona's Best Visitor's Guide
Email: joey@sedonabest.com
Website: SedonaBest.com
Phone no.: (928) 282-3489
Country: US
Media Contact
Company Name: Sedonabest
Contact Person: Joey Best
Email: Send Email
Phone: (928) 282-3489
Country: United States
Website: https://www.sedonabest.com/